Art critic Tabish Khan brings you 'The Top Art Exhibitions to see in London'. Each one comes with a concise review to help you decide whether it's for you. All end soon, so hurry if you want to catch them. All but one of my top picks from last week are still open, so there's a chance to catch them too:
Room to Breathe @ Migration Museum
Sit in a barber's chair, open up wardrobes and sit at a kitchen table to listen to the stories of those who have migrated to London. It includes heartwarming tales of people setting up communities, falling in love with London's music scene and being taken in by other schoolchildren when new to school. This is a fantastic immersive exhibition at a museum celebrating London as a city of migrants. Until summer 2019. 
Francis Bacon: Couplings @ Gagosian, Grosvenor Hill
Who doesn't love a bit of Bacon, Francis Bacon that is. The painter is the master of capturing negative emotions and in these works human and animal figures meld together in distorted paintings. Until 3 August.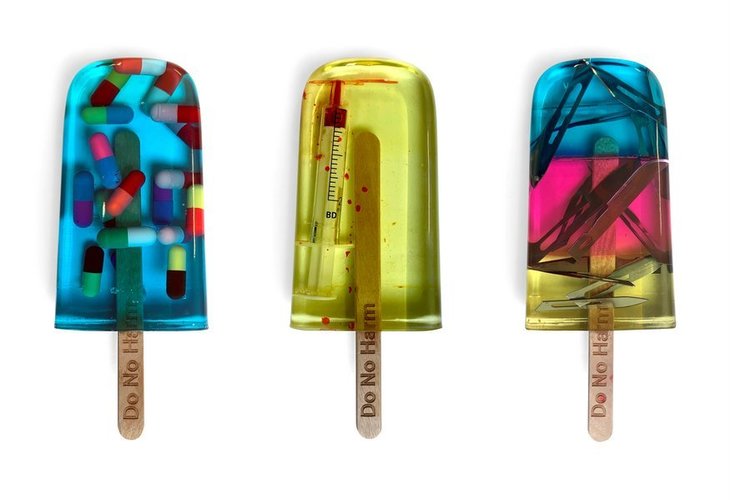 Miss Bugs – Do No Harm @ Jealous East
900 resin popsicles all filled with razor blades, pills and syringes. It's her view of the world we live in — it all looks sugar coated but our addiction to consumption is killing us. It's a deliciously dark exhibition. Until 21 July.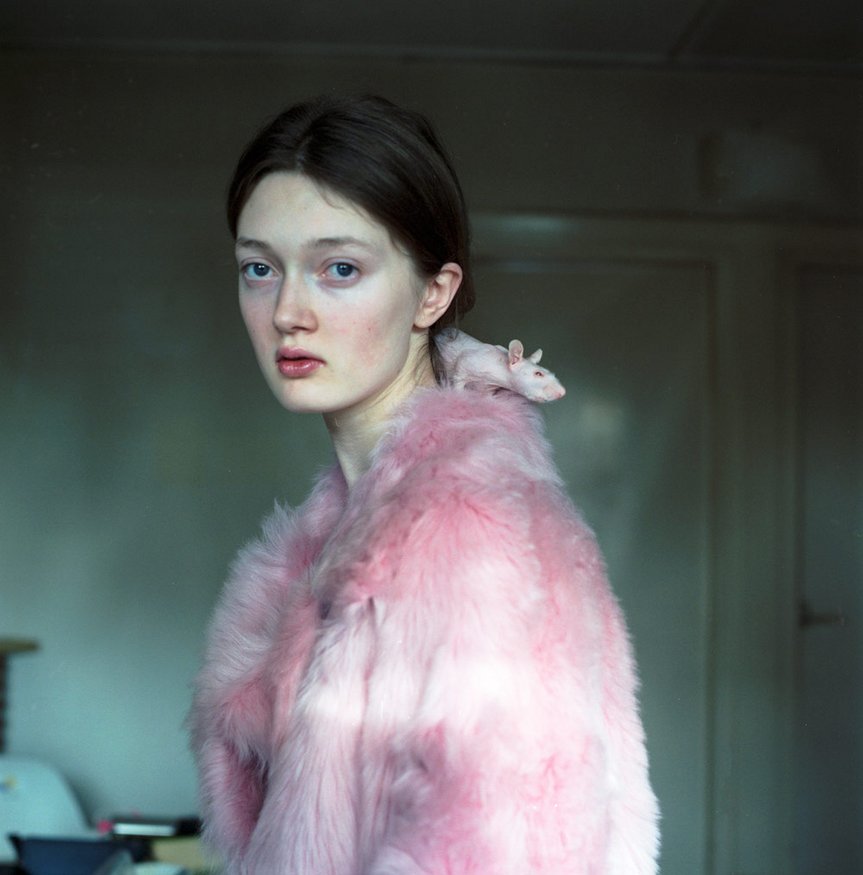 The Bird in Borrowed Feathers: Hellen van Meene @ James Freeman
Photographer Hellen van Meene captures beautifully lit portraits of sitters, often with their pets. A woman's drapes and coats her dog and woman in fur reverses roles with her naked mole rat, which is hairless. Until 3 August.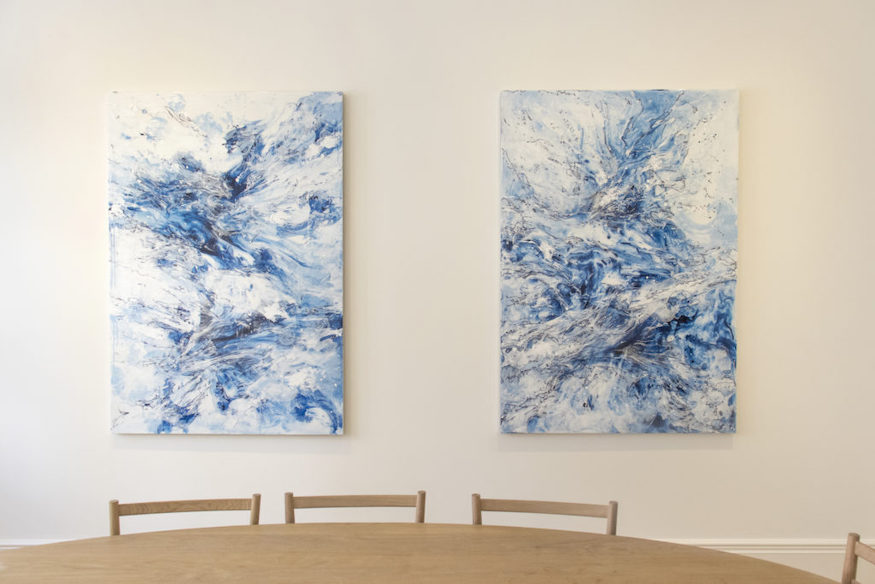 Ann-Marie James: Sea Change @ Lyndsey Ingram
Drawing inspiration from master printmakers such as Hokusai and Durer, Ann-Marie James creates these intricately layered abstract works under resin. Get lost in the swirls of these mesmerising works. Until 2 August. 
Sawada, Kontani, Sasaki: An exhibition of three potters @ Jennifer Lauren Gallery
From demons to snowmen, three Japanese artists with disabilities are brought together at this pop up exhibition in Sway Gallery on Old Street. Often classed as outsider artist there's raw creativity and imagination in the works of those who may have less exposure to outside influences and the results are filled with dynamic energy. Until 17 July.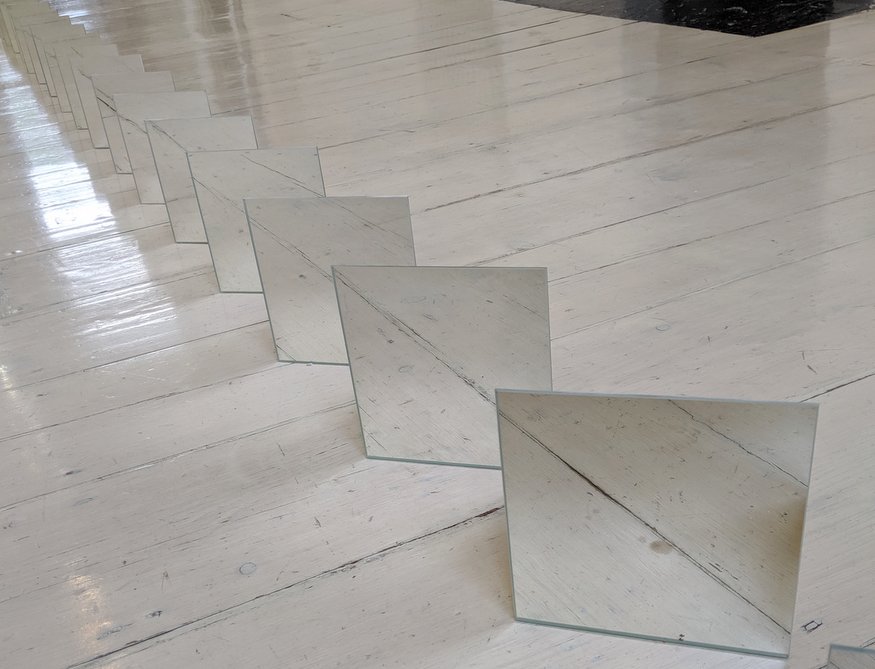 Unseen @ Arthouse1
There are some seriously subtle paintings here, so subtle that they can be hard to spot as they blend into the architecture and shadows of the gallery space. It's a credit to this show that all three artist's works appear as on body of works as they flutter off the walls and are reflected by a line of small mirrors that divides the space in half. Until 3 August.
All images copyright artist and gallery unless otherwise stated. Migration Museum photo Poppy Williams. 
Categories
Tags