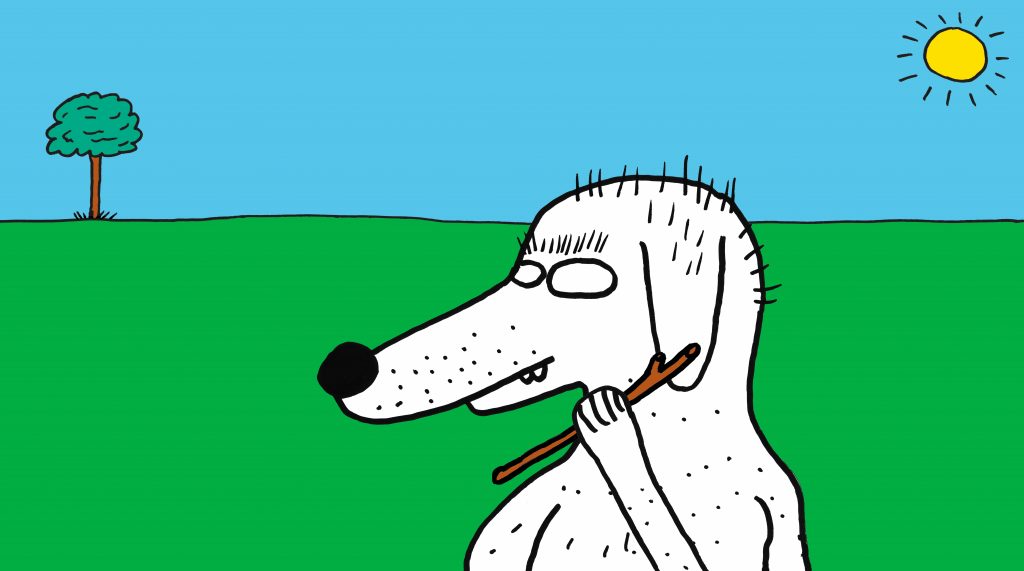 David Shrigley Hello There, 2012 Video still Courtesy Stephen Friedman Gallery © The Artist
This summer, Southwark Park Galleries (formerly known as CGP London) celebrate their 35th anniversary with a contemporary art show about dogs, chosen by dogs. For Dog Show, cultured pooches who live with a variety of artists and curators have been invited to select their top dog-related artworks. With a little help from their human companions, these canine curators have selected artworks in what is believed to be the
first exhibition of its kind. Dog Show runs from 18 July until 8 September 2019 and admission is free.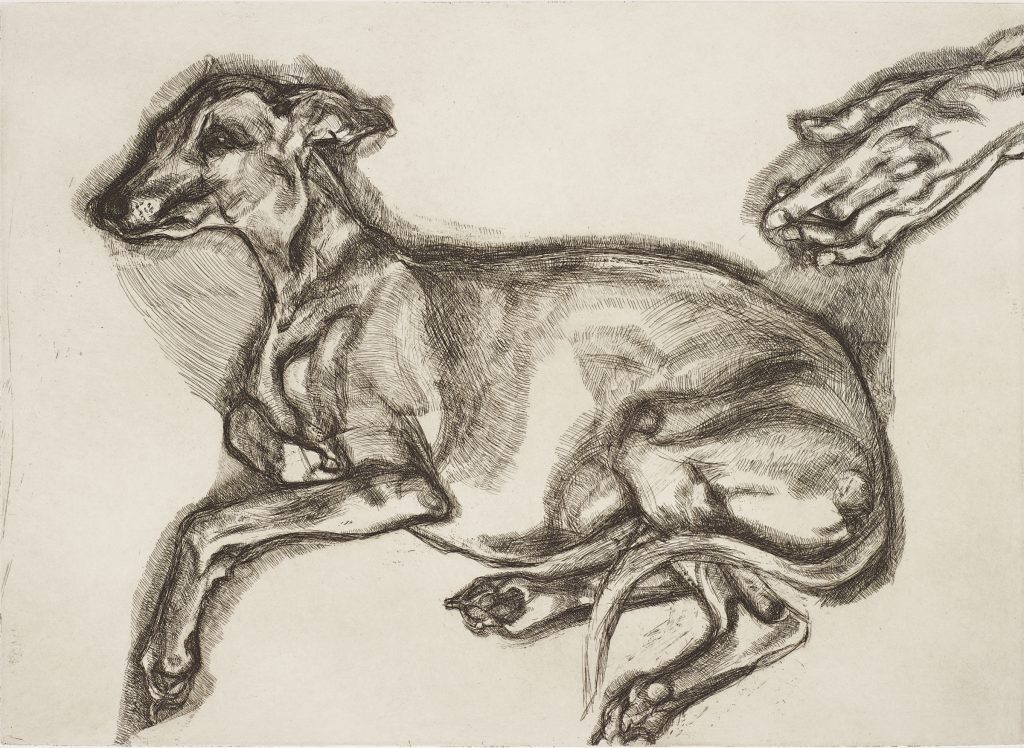 Lucian Freud Pluto Aged 12, 2000 Etching 43.2 x 59.7 cm (plate) 59.7 x 72.4 cm (sheet) edition of 46 (21/46) © Lucian Freud Courtesy Karsten Schubert
The show includes a series of Joan Jonas dog drawings and performances by Kr??t Juurak & Alex Bailey, both chosen by Bedlington Whippet, Agnes who lives with curator Joyce Cronin; Border Terrier Cross Ruby has
selected Martin Creed's 2007 film work Orson and Sparky, as well as works by Adam Chodzko, Heather Phillipson and Tom Woolner; Tess, a Border Terrier who lives with gallerist Karsten Schubert has put forward Lucian Freud's portrait of Pluto, Aged 12 and a drawing by James Pyman; art critic Louisa Buck's canine companion Samson has selected Dog Duet and The Spelling Lesson by William Wegman; Olive, a Shih Tzu/ Poodle mix has been working with gallery director Matthew Higgs to select a series of dog paintings by Ryan Brown and paintings by Babak Ganjei; Labradoodle Spencer who lives with Whitechapel curator Habda Rashid has picked David Shrigley's Hello There. Also on show are works by Oona Grimes, Rob Pruitt, Brian Catling, Errol, Leah Capaldi, Jem Finer, Tim Spooner, Abigail Lane, David Harrison, and others.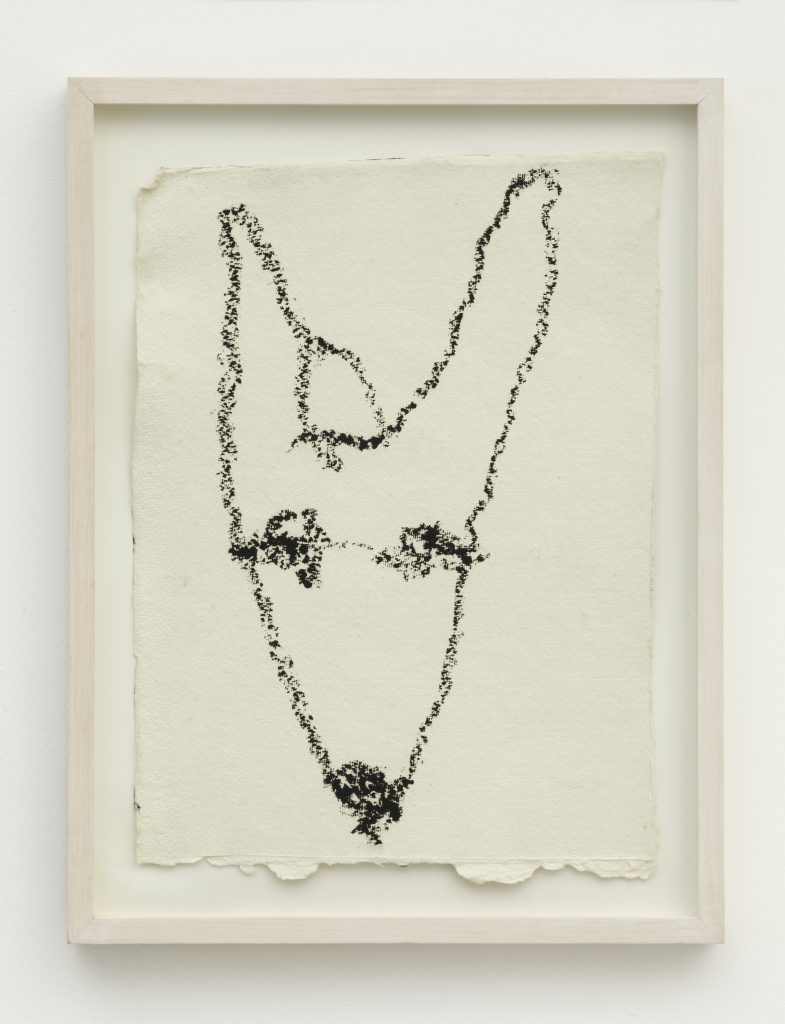 Joan Jonas Dog drawing, Ashley Performance day #2 2003 Oilstick on paper 40.6 x 30.5 cm Courtesy Amanda Wilkinson Gallery, London © The Artist
DOG SHOW Contemporary art. Chosen by dogs. For dogs and humans.
Southwark Park Galleries, London SE16 18th July – 8th September 2019
Private View: Sunday 14 July, 3-6pm
New Southwark Park Galleries, 1 Park Approach, Southwark Park, London SE16 2UA
www.southwarkparkgalleries.org #SparkDogShow
About Southwark Park Galleries
Founded in 1984 by The Bermondsey Artists' Group, the organisation has commissioned and presented over 160 free exhibitions by emergent, overlooked and established British and international artists. Formerly known as CGP London, they comprise The Lake Gallery (formerly The Gallery) and Dilston Gallery (formerly
Dilston Grove). They are a registered charity and Arts Council England National Portfolio Organisation, supported by Southwark Council as well as relying on key support from various Trusts, Foundations, sponsors, donations and venue hire to sustain our ambitious programme of contemporary art, community engagement and education.
About Mark Westall