Tabish Khan the @LondonArtCritic picks his favourite exhibitions to see in London in late August. Each one comes with a concise review to help you decide whether it's for you. Those looking for more shows should check out his top museum shows from last week, where all are still open to visit.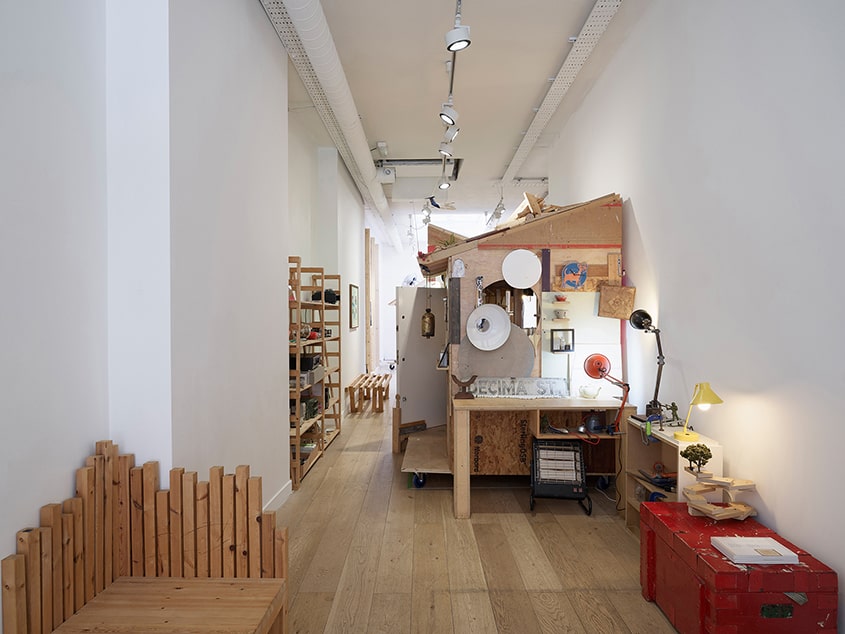 Climb inside temporary sheds and explore the ephemera within each structure, avoiding suspended items and climbing a ladder to see one work. It's a stunning chaotic installation that's transformed the gallery. While downstairs is calmer but just as surreal as model planes take off and appear to fly through an empty home. Until 10 September.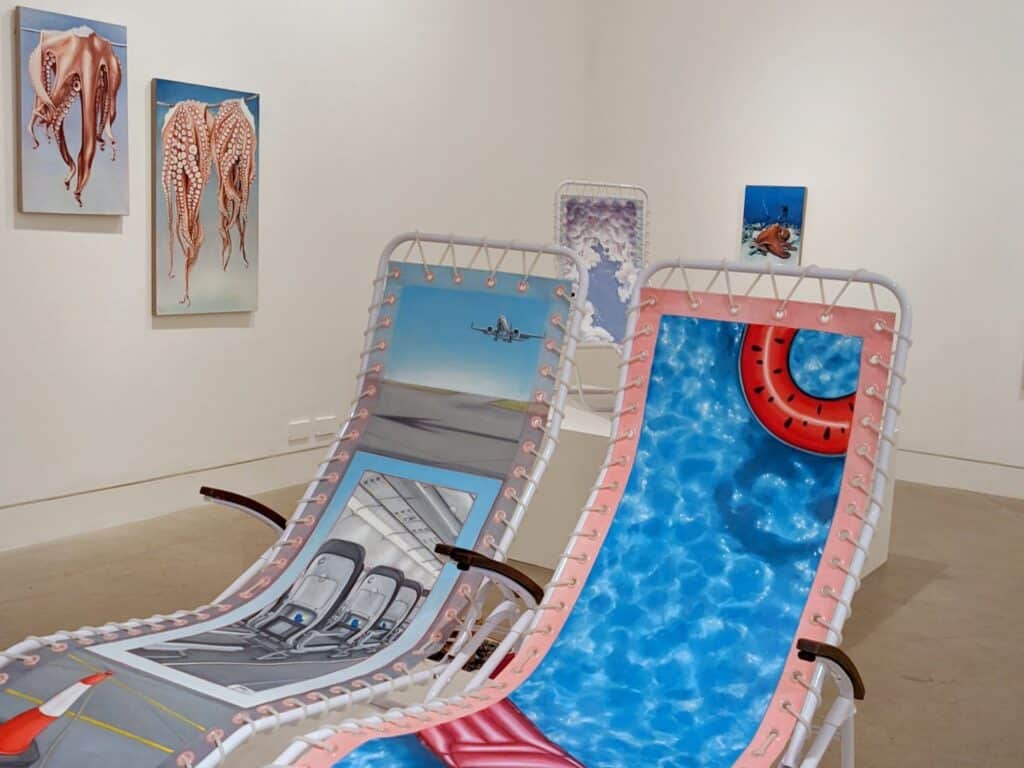 Go away for the summer, without going away – in Lydia Blakeley's escapist exhibition created during lockdown. That's the theme of this summery exhibition that's based on photos of warmer climes as deckchairs, cacti and coolers reflect scenes abroad that feel closer to home these days in the recent heatwave. Until 4 September.
Contemporary sculpture is scattered throughout the cathedral, with pangolins by Fiona Campbell suspended from the ceiling as the world's most trafficked animal and Kate Parsons vessels fold in on themselves on an altar. Reflecting on the difficult times we find ourselves it's the perfect setting for art that shows how artists work together and support one another. Until 6 September.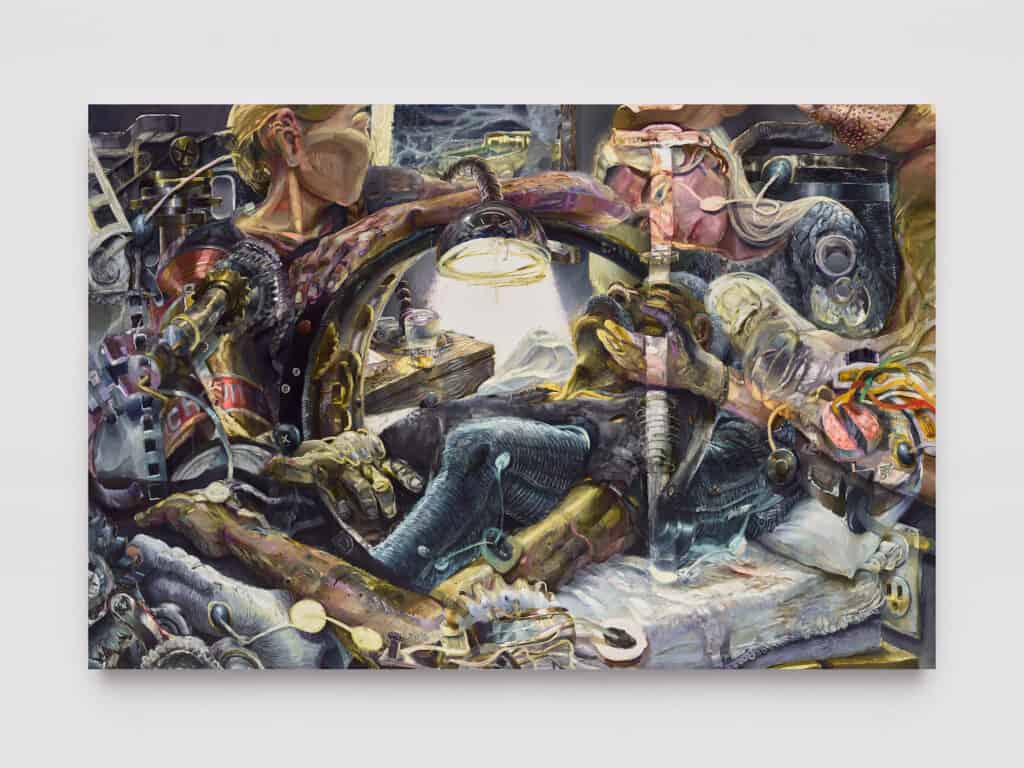 Three female painters including Louise Giovanelli's curtains drawn hiding the stage – drawing inspiration from theatre – and Ilana Savdie's colourful pieces. My standout is Danica Lundy's multi-layered figurative works where you can keep finding little details long after a first look. Until 11 September.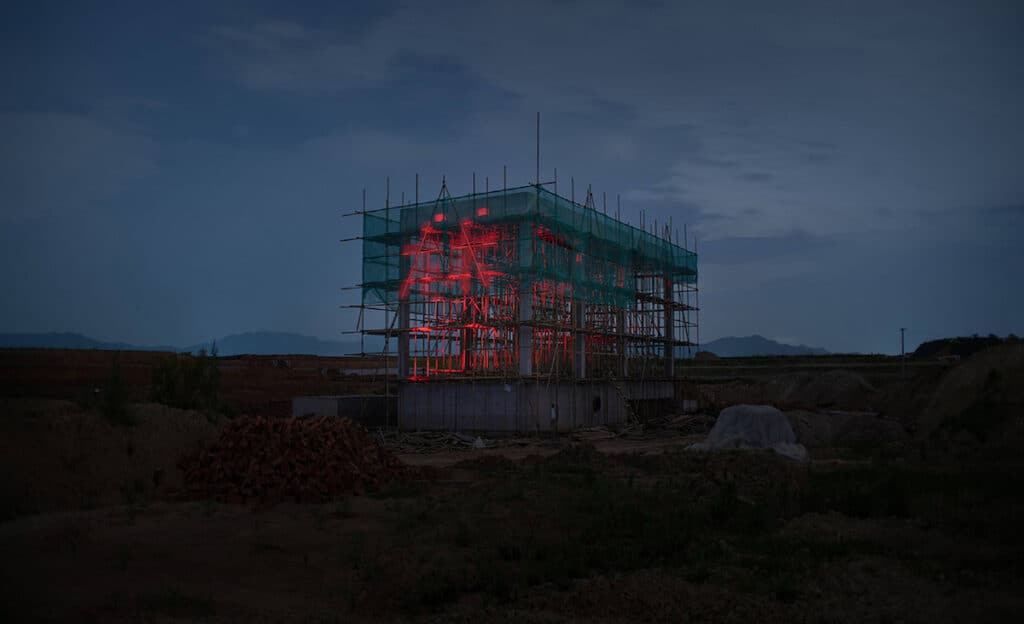 In its final exhibition at its space on Shad Thames the gallery brings together a group of graduate artists that includes Shi Jiao's AI generated mountains and Eleanor Turnbull's playful casts of puddles found on pavements. Until 20 August – open Saturday.
Chichester cathedral photo: Paul Gonella. Lydia Blakeley photo: Tabish Khan. Danica Lundy photo: Shark Senesac. Anise Gallery image copyright Shi Jiao. All other photos courtesy gallery and artist.
Categories
Tags