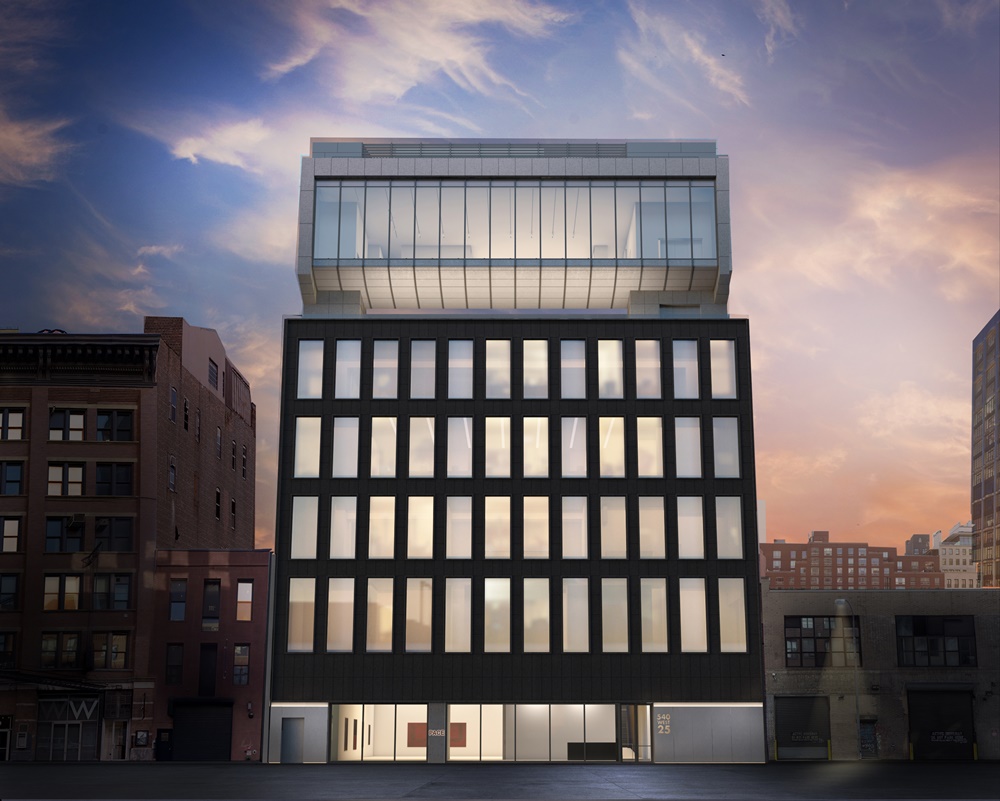 Architectural rendering of 540 West 25th Street, New York. Image courtesy of Bonetti / Kozerski Architecture
Pace Gallery is to open an eight-story, 75,000-square-foot flagship on West 25th Street in Chelsea New York on September 14th.
The inaugural exhibitions in the space, include an exhibition of sculptures by Alexander Calder, a massive new work by David Hockney, a display of Fred Wilson's chandelier sculptures, and an exhibition of new paintings by relative newcomer Loie Hollowell.
Pace worked closely with the Calder Foundation to coordinate a display that will inaugurate the 3,600-square-foot first-floor gallery. The show will examine the breadth of Calder's early output, including wire portraits and abstract painting, during the period leading up to his 1931 creation of the mobile. On the sixth floor, a monumental Calder sculpture will complement the first-floor exhibition.
A presentation of Hollowell's boldly coloured, biomorphic abstract paintings will fill the second floor. The third floor will host a new 24-panel panoramic drawing by David Hockney, as well as four additional individual drawings inspired by the artist's recent stay in Normandy this spring. On the seventh floor, Pace will showcase the evolution of Fred Wilson's signature chandelier sculptures, which the artist began making in 2003.
PACE 540 West 25th Street, New York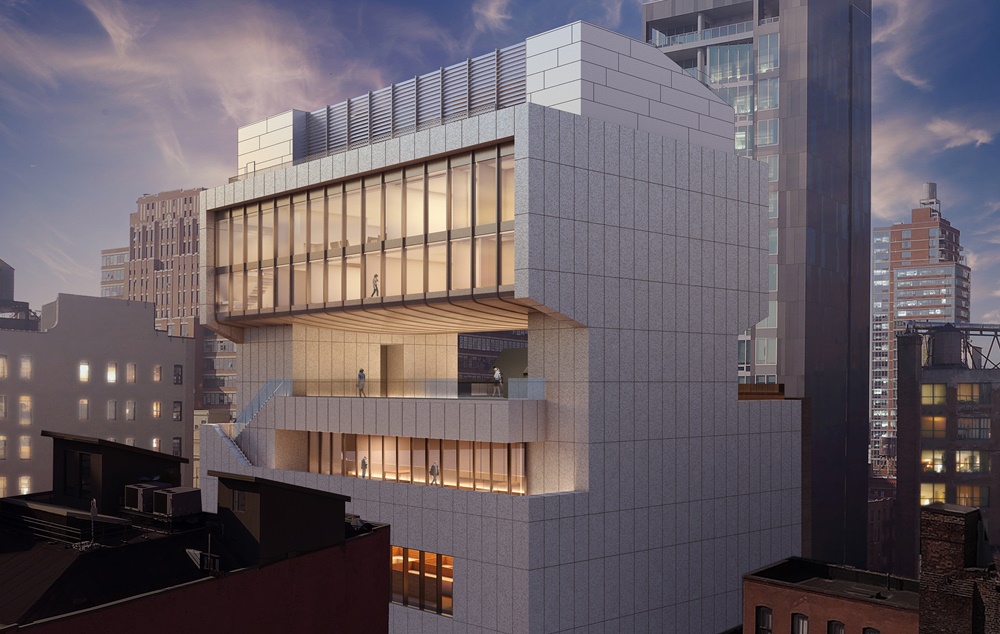 Categories
Tags