Art critic Tabish Khan brings you 'The Top Art Exhibitions to see in London'. Each one comes with a concise review to help you decide whether it's for you. All end soon, so hurry if you want to catch them: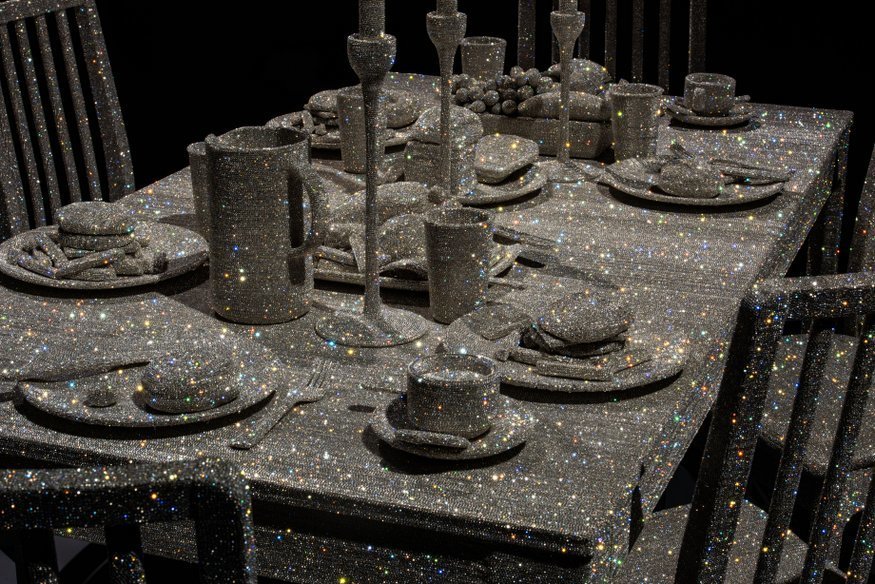 The Great Supper: Sara Shakeel @ Now Gallery
Step inside a dark curtain and prepare yourself for the blingiest dinner service ever, as a table and chairs plus food has been coated with crystals so it shimmers. It's the artist's first sculpture and it's stunning. Check out my interview with her to find out how she became an Instagram sensation. Until 23 June.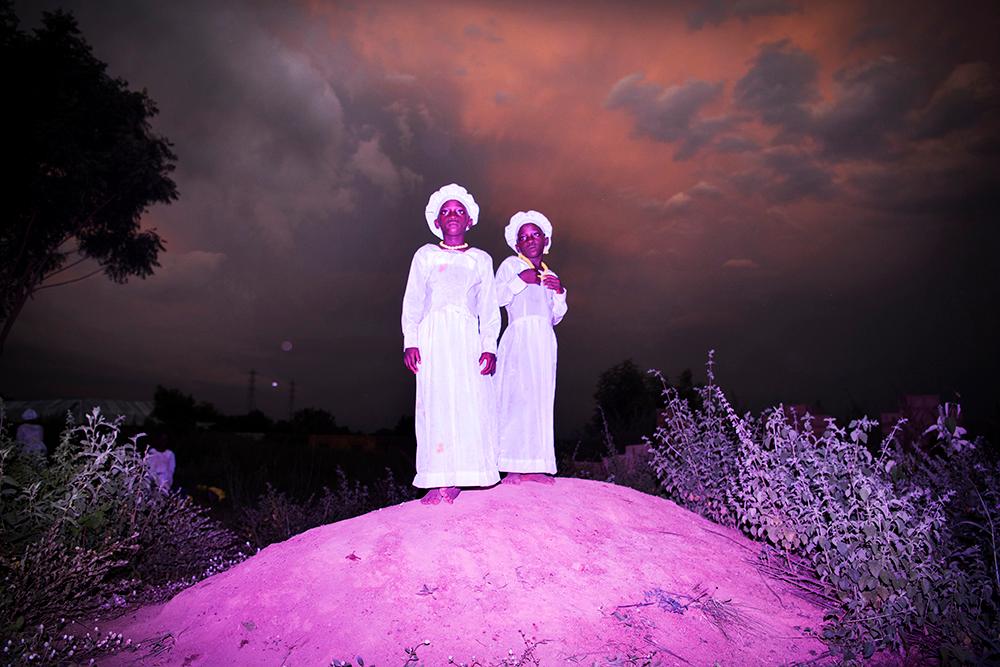 Land of Ibeji: Bénédicte Kurzen & Sanne De Wilde @ TJ Boulting
Should twins be welcomed or demonised? This photographic collaboration looks at the myths surrounding twinhood in Nigeria and how it varies so wildly across different cultures, using filters to present twins in a manner reflective of how they are viewed in different regions whether it be a stigma or a cause for celebration. Until 22 June.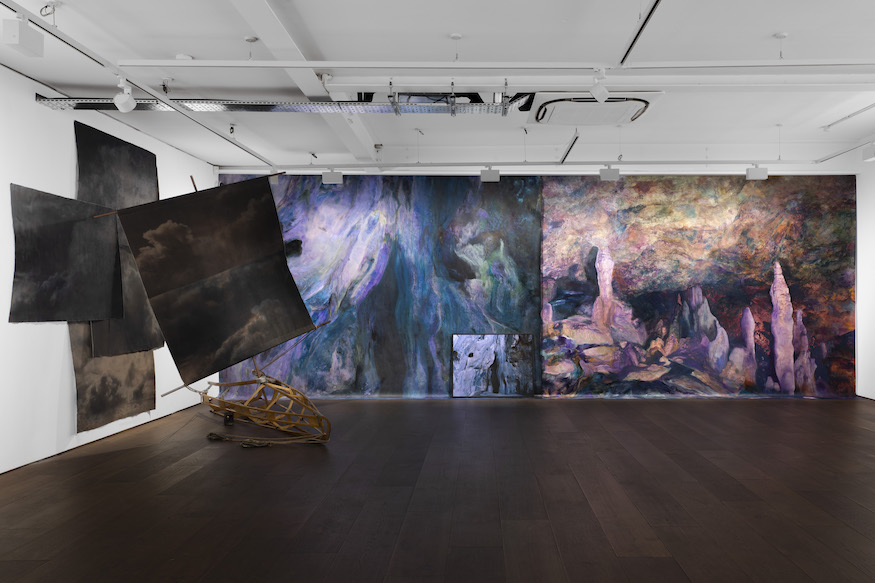 Esther Teichmann: On Sleeping and Dreaming @ Flowers East
Women sleep, dream and swim through the watery fantasy worlds of Esther Teichmann. These photographs of strange caves evoke an ethereal tenderness to her works where the women's faces are often hidden, which encourages us to step into their world. Until 22 June.
Jake Wood Evans: Legacy & Disorder @ Unit London
Jake Wood Evans paints in the style of 18th century Masters and then alters the works so they become ghostly and often faceless – giving art history an abstract makeover. Making the subjects non-identifiable scrubs them of some of their elitism, yet the paintings still remain beautiful works. Until 15 June.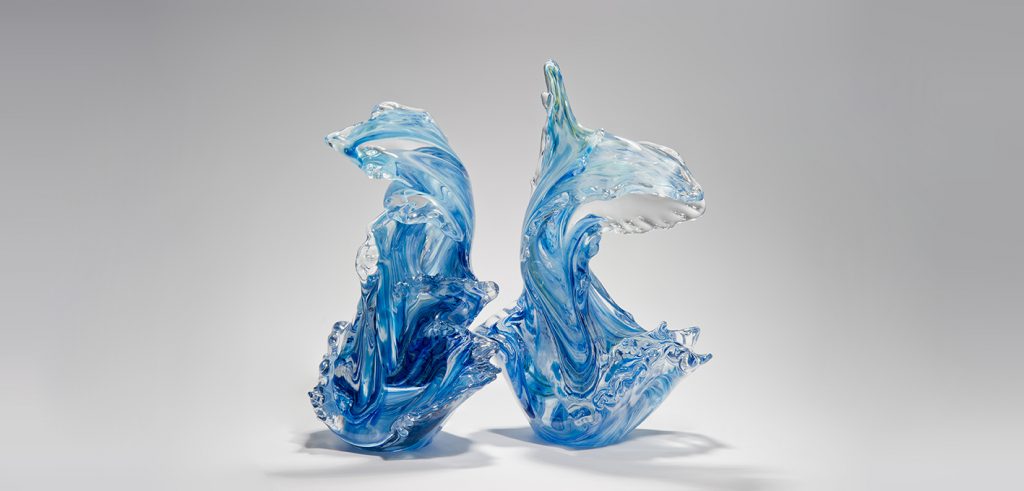 Inspired @ London Glassblowing
It's always inspiring to see what artists can make out of glass and there are some extraordinary works in this group show of glass artists, including dolls and the magnificent curved waves by Peter Layton that take inspiration from Hokusai. Until 15 June.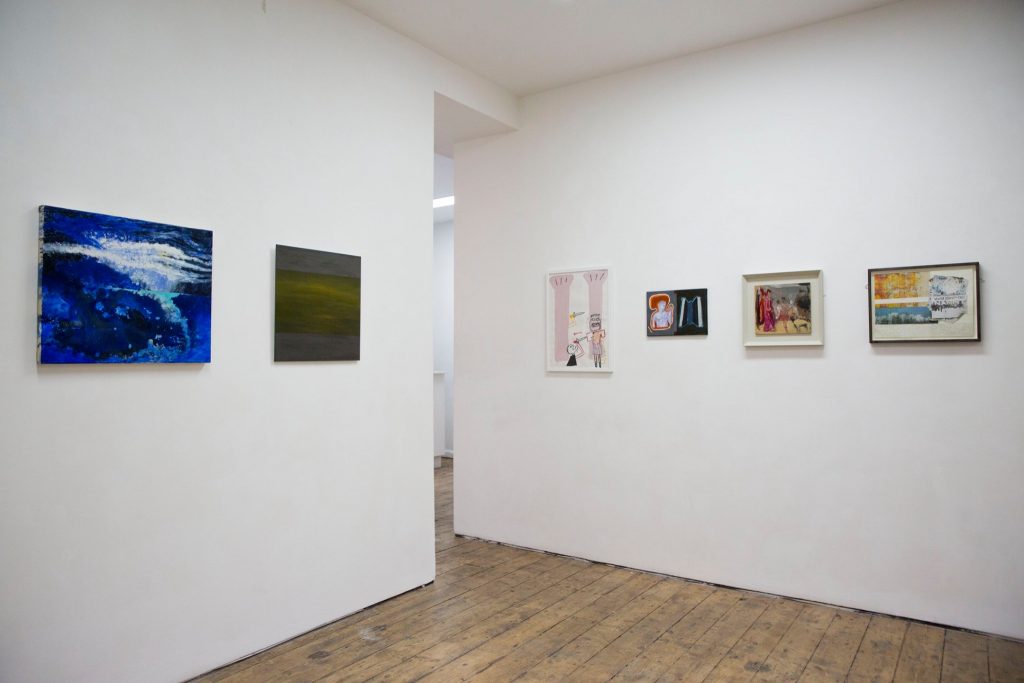 British Painting II @ Bermondsey Project Space
Abstraction, landscapes and portraits are all present in this selection of British painters – including fiery landscapes and an abstract nocturnal piece. I also like the concept of a four week show where each artist displays a different work each week, so the show you see may be very different to the one that I've visited. Until 15 June.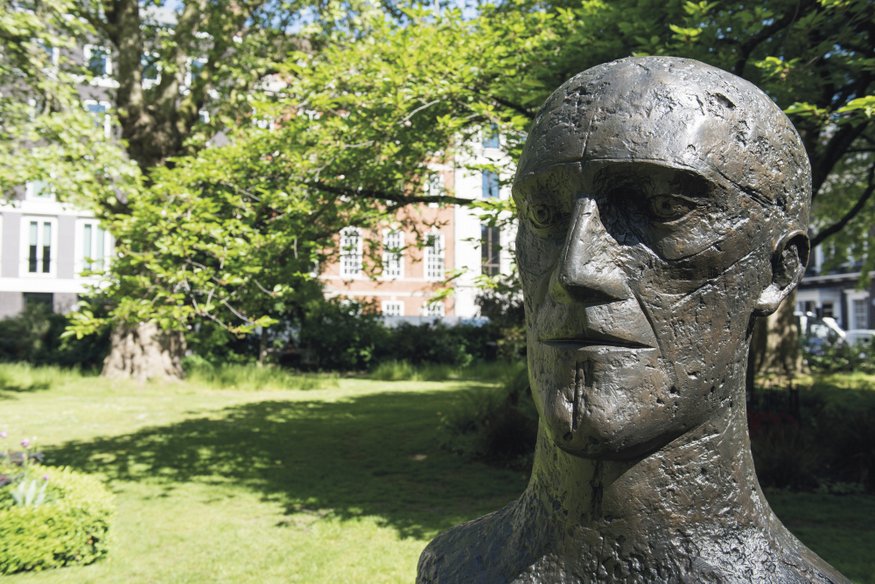 Sculpture in the Square by Christie's @ St. James Square
Animated creatures, sculpted heads and an abstract Henry Moore. Christie's has created a mini sculpture garden in St. James's Square so we can soak in some high quality work while enjoying our lunch in the sunshine. Until 17 June.
All images copyright artists and gallery. Peter Layton photo: Ester Segarra.
Categories
Tags