Hollywood Dream Machines: Vehicles of Science Fiction and Fantasy features over 40 Hollywood vehicles from cult classic films and video games, it is the largest museum exhibition of sci-fi vehicles in the world.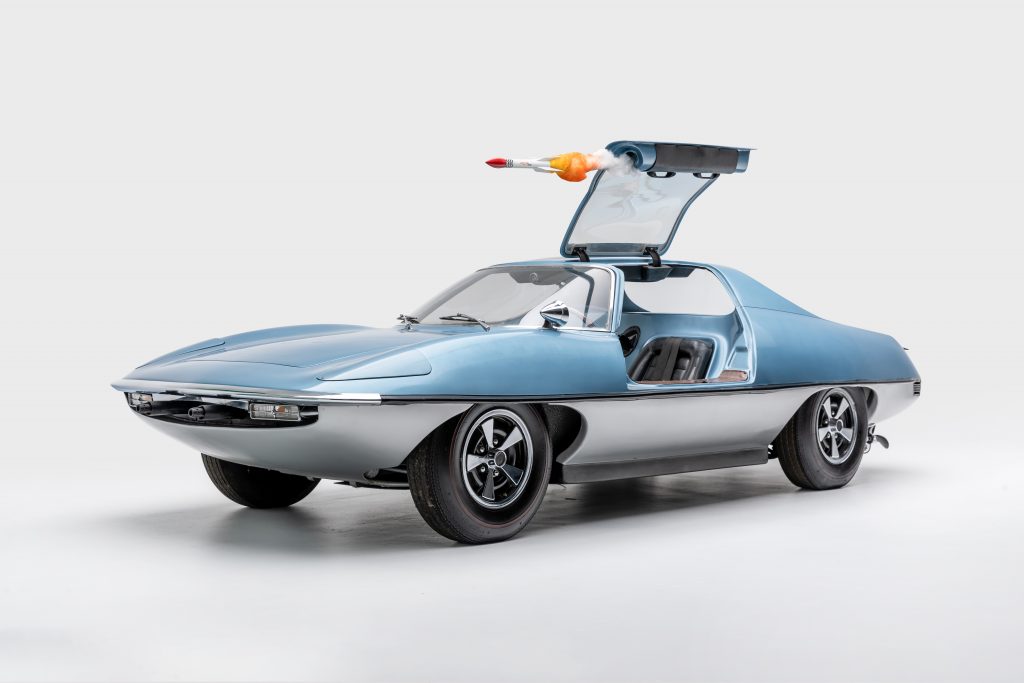 AMT Piranha from U.N.C.L.E
Along with iconic automobiles, the exhibit showcases a selection of concept artwork, props and costumes to explore and analyze the ways in which the speculative fiction genre pushes the boundaries of human imagination. Series represented in the display span from the niches of speculative fiction with emphasis on dystopian future films such as "Back to the Future", "Blade Runner," "Ghost in the Shell," "Transformers" and "I, Robot".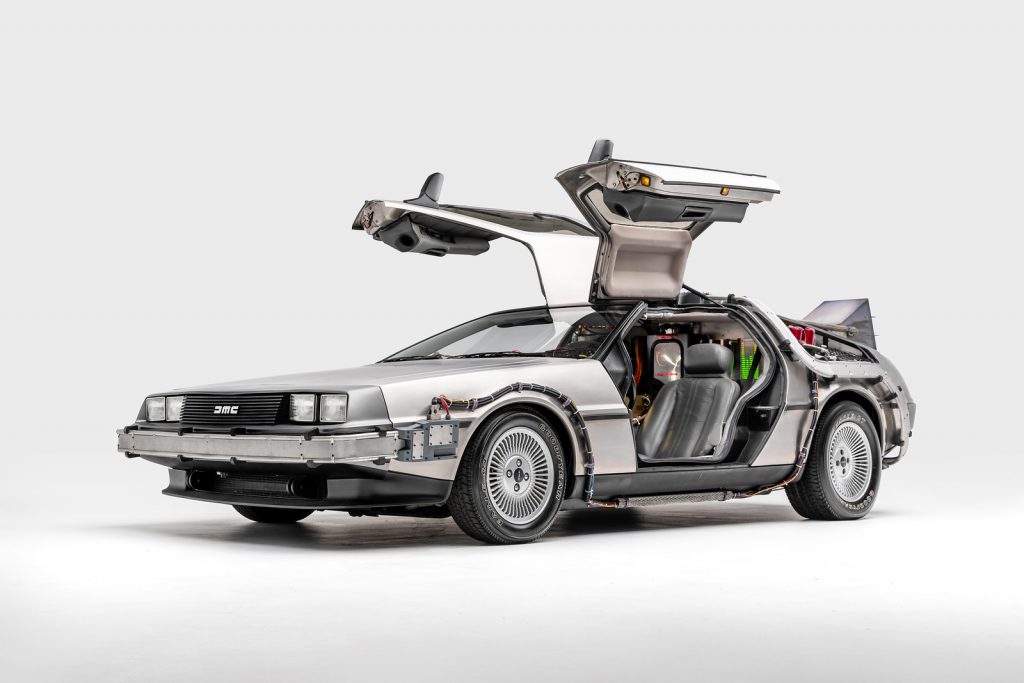 Back to the Future (1985) Time Machine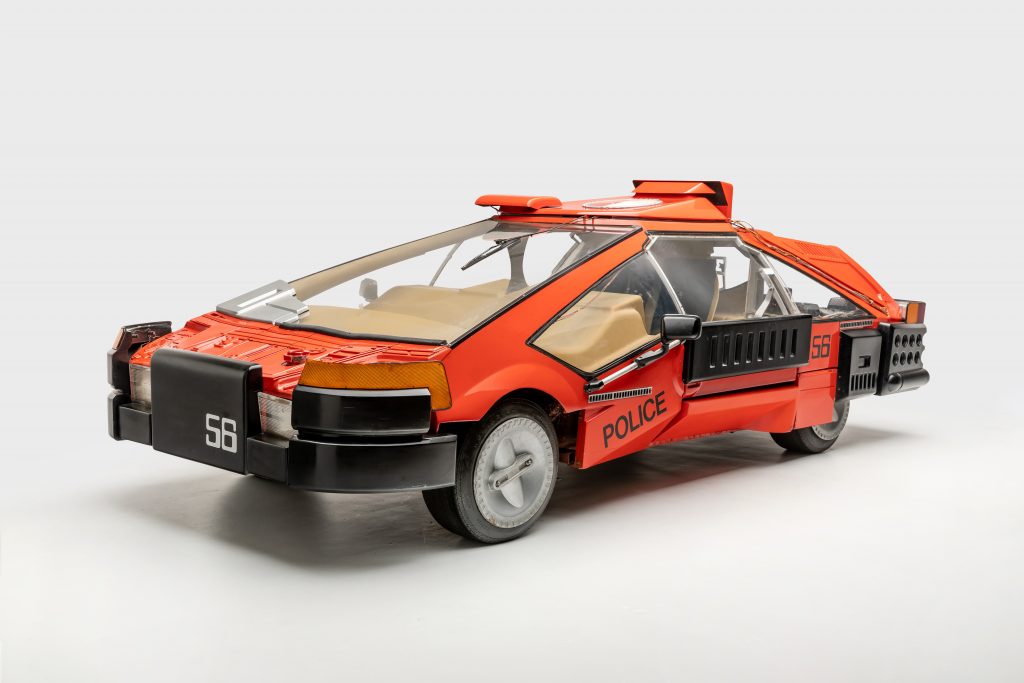 Blade Runner Deckard Sedan
Key vehicles on display include the 2018 Lexus LS 500 F Sport from "Black Panther," Warthog from "Halo," the 2035 Audi RSQ from "I Robot," the time machine from "Back to the Future", the Weyland Industries RT01 Group Transport from "Prometheus," the 2008 Audi R8 from "Iron Man," Bumblebee from the "Transformers" series, the GM Ultralight from "Demolition Man," Batmobiles, and more.
"Being in the heart of the entertainment industry in Hollywood and Los Angeles, we're thrilled to be able to display these cinematic icons,"
said Petersen Automotive Museum Executive Director Terry L. Karges.
on the big screen. It is truly like nothing else we have done here at the Petersen."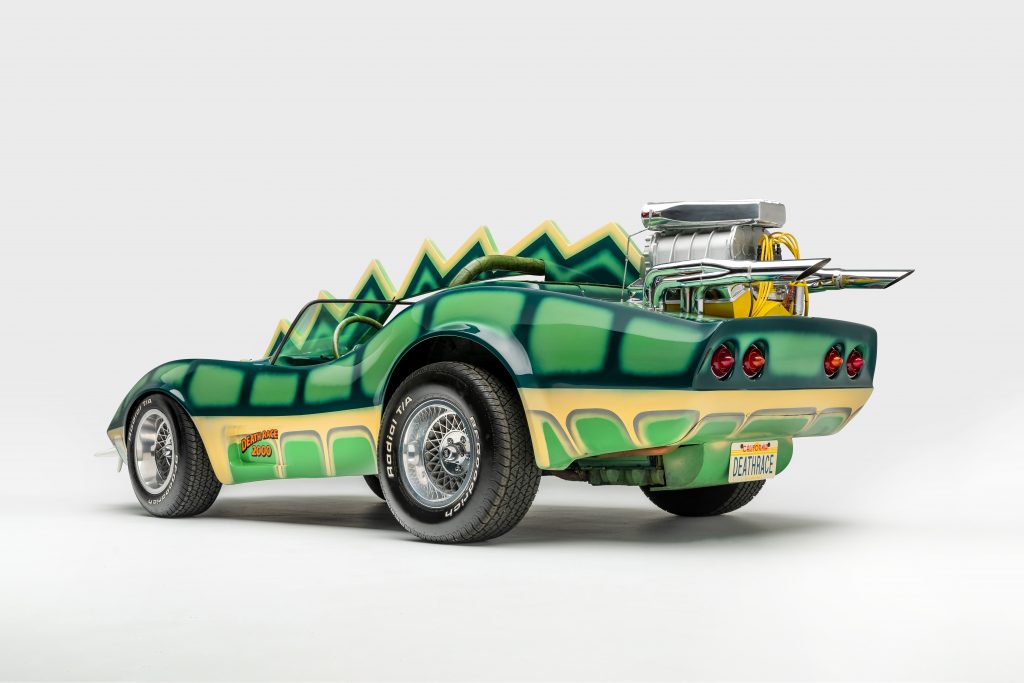 Death Race 2000 Shala Vet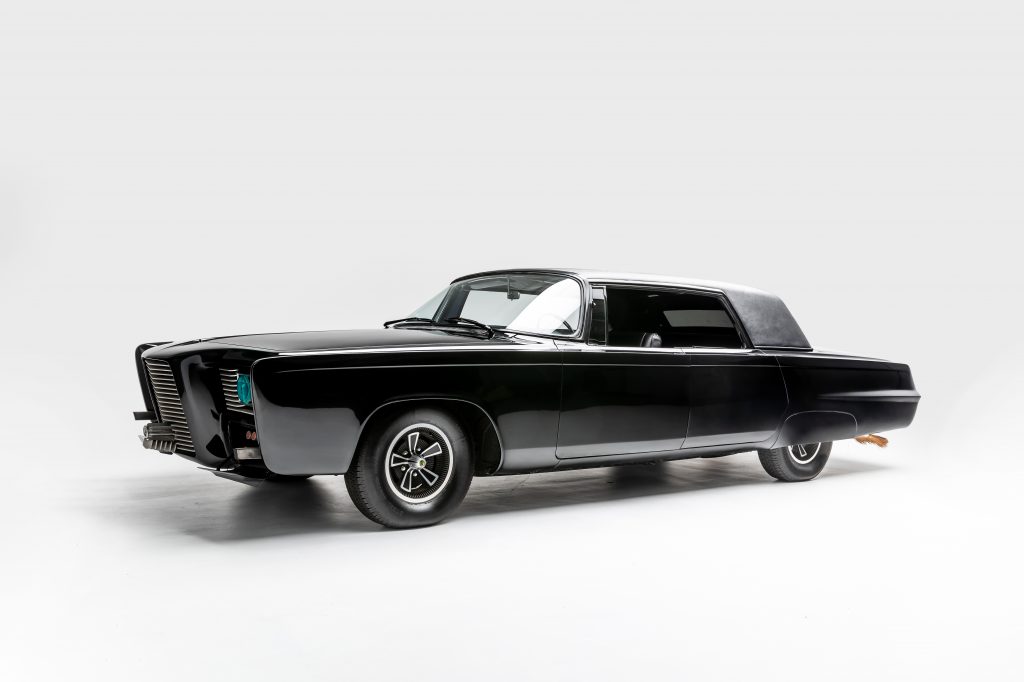 Green Hornet Black Beauty
The exhibit also features a Microsoft HoloLens experience called "Worlds Reimagined." The mixed reality experience provides guests with the opportunity to try this immersive technology, and see the Warthog from "Halo" and the "Back to the Future" time machine in a whole new way.
"Hollywood Dream Machines" will run till March 15, 2020. Petersen Automative Museum petersen.org/hollywood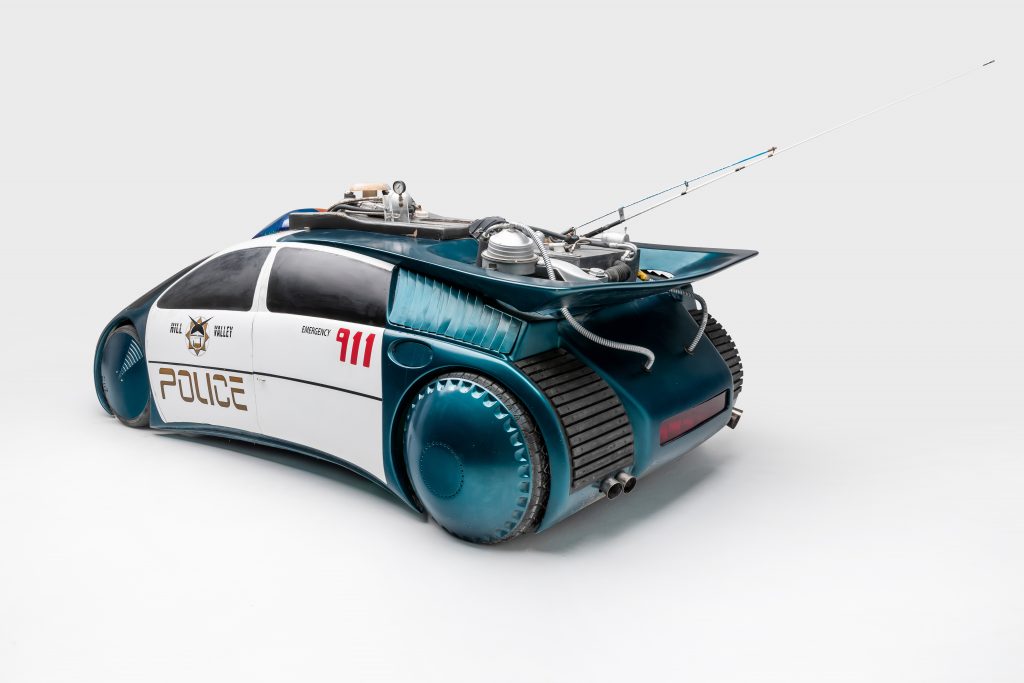 Police Car Back To The Future 2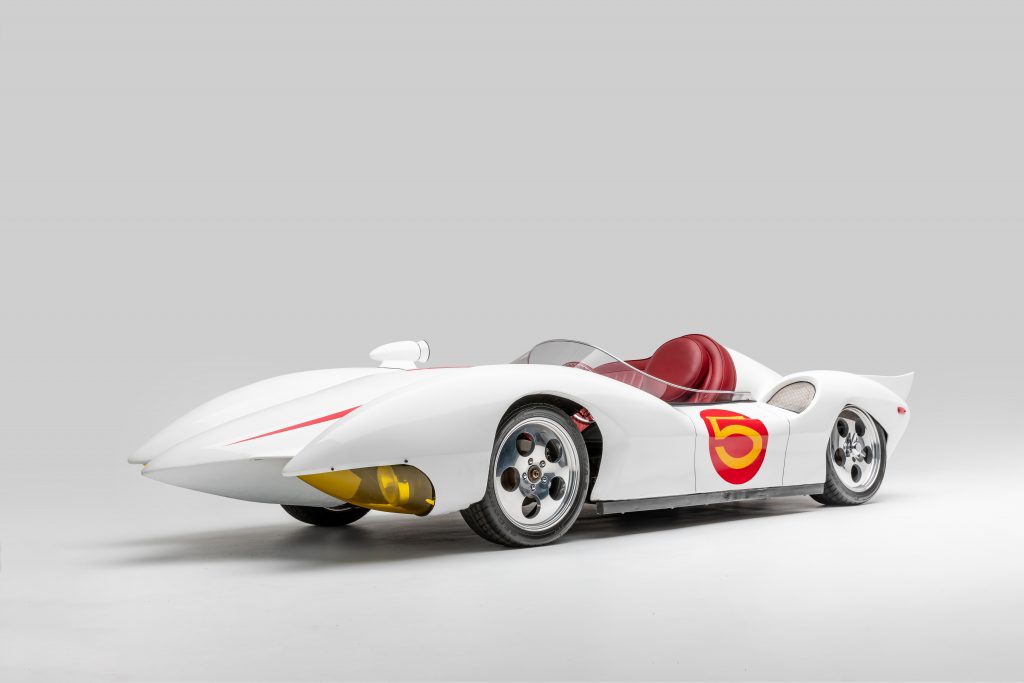 Speed Racer Mach 5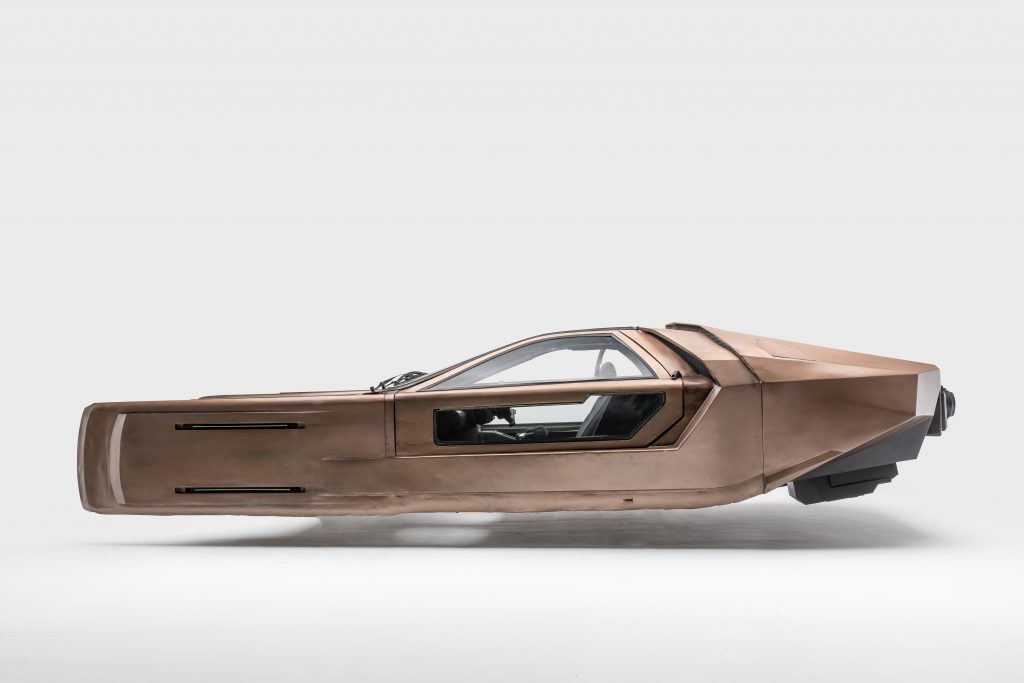 Spinner (Blade Runner 2049)
The exhibit was produced in collaboration with Comic-Con Museum, with additional support provided by Audi, Microsoft and Classic Cars.com.
About Petersen Automotive Museum
The Petersen Automotive Museum Foundation is a non-profit 501(c)(3) charity. The Museum is located at 6060 Wilshire Boulevard (at Fairfax) in Los Angeles, California, 90036. Admission prices are $16 for general admission adults, $14 for seniors, $11 for children ages 4 to 17. Active military with ID, personal care attendants and children under four are admitted free. Museum hours are 10 a.m. to 6 p.m. For general information, call 323-930-CARS or visit www.Petersen.org.
About Mark Westall