Next week Unit London opens 'Reverence', a new body of work by Belgian artist, Johan Van Mullem. Van Mullem's unique body of painterly works captures the presence of ethereal beings, which are at once both abstract and recognisable. For his second solo show at Unit London, Van Mullem will present over fifty works in his distinct gestural style, including Reverence (2019), a monumental eleven-metre drawing. Each work offers an emotive exploration of the artist's subconscious.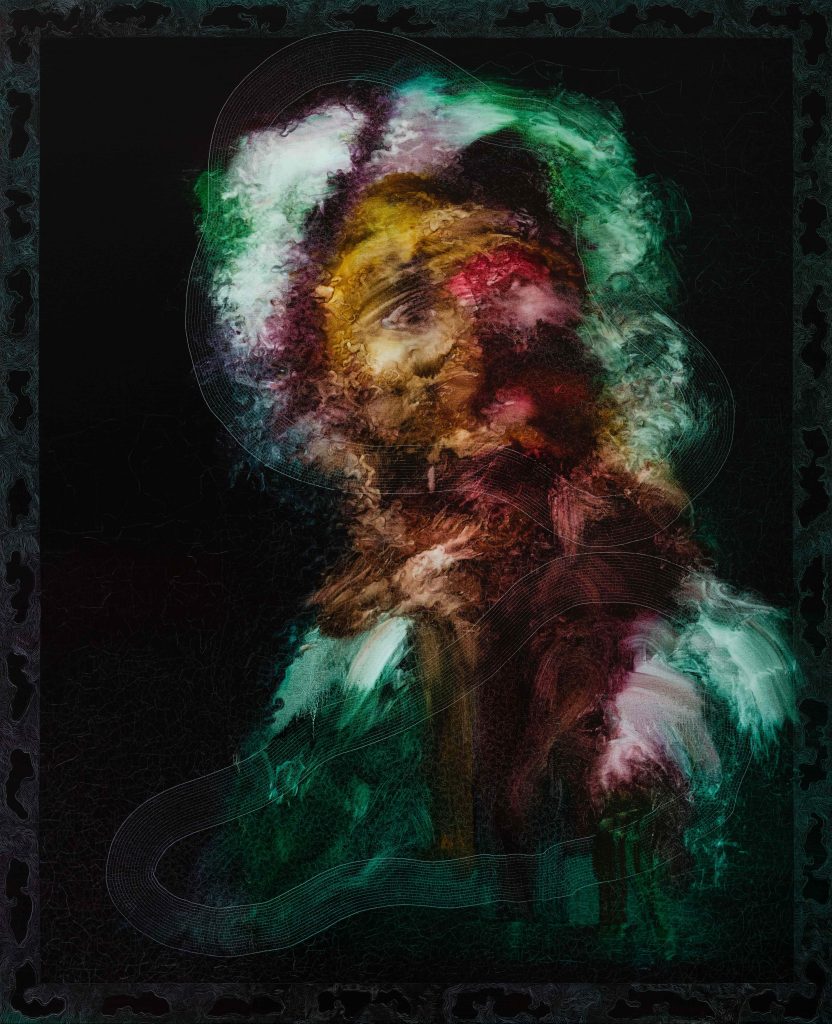 Johan Van Mullem, Iridescent
Guest curated by Christian Levett, 'Reverence' brings together a collection of works that address themes relating to the exhibition's title: respect, approbation, worship, awe and adoration. Levett's art world expertise spans from antiquity to the contemporary, he sits on the board of the Ashmolean Museum in Oxford and on the Arms and Armour Committee at The Metropolitan Museum of Art in New York. Levett founded the MACM (Muse?e d'Art Classique de Mougins) in Southern France, which houses one of the world's premier private collections of antiquities. Levett has followed and collected Van Mullem's work over the past ten years and offers an interesting perspective on the historical influences present in the artist's works.
"Having actively collected Johan Van Mullen's work for almost a decade I felt it was important to showcase the breadth of the artist's practice, with key pieces from his global museum and gallery exhibitions. 'Reverence' presents Johan's rich aesthetic, drawing together his emotive, dramatic and haunting paintings in one location. I am extremely pleased to be working alongside the artist with Unit London, in order to provide a public platform for this work."
– Christian Levett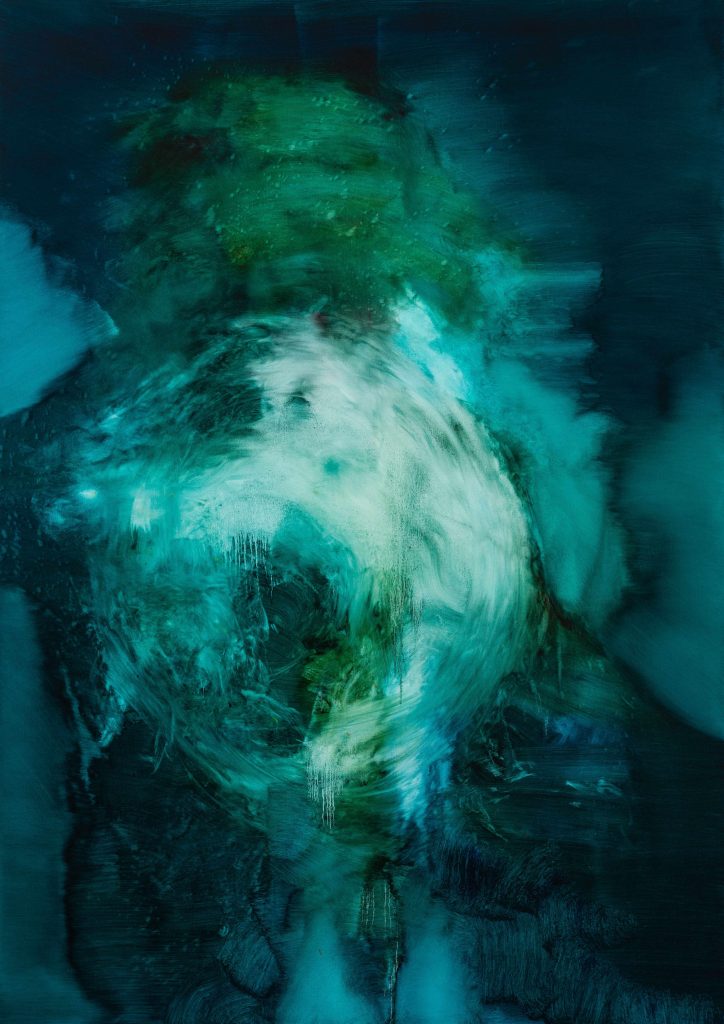 Johan Van Mullem, Reverence, Galaxy
Influenced by the Aristotelian ideology, that 'the soul is the form or essence of any living thing, and not a distinct entity separate from the body', Van Mullem's figures appear as if they are turned inside outpouring their innermost feelings on to the canvas. Van Mullem's ability to capture these provocative and haunting qualities link his work to the portraits of Francis Bacon, Francisco Goya and Johannes Vermeer. The aesthetic of African masks in Van Mullem's practice stems from the artist's formative years spent in the Congo. The idea of the mask as a symbol of protection or disguise is hinted at in Van Mullem's expressionistic and obscured portraits, which are sculpted to reveal the dynamism of the spirit beyond.
Van Mullem's technical aptitude and draftsmanship enable the artist to blend artistic methods from across the ages. Van Mullem is able to render luminous figures with the sfumato of a Florentine Renaissance painter, the under-drawing of a 17th-century Flemish master and a self- developed technique of oil-based inks on wooden boards and canvases.
The artist's varied influences enrich his works with a poignant and evocative uniqueness. A zeitgeist of our time, Van Mullem draws on historical, philosophical and personal inspiration to capture the undefinable experiences that connect humanity.
Johan Van Mullem 'Reverence' March 29th – 13th April theunitldn.com
About The Artist
Johan Van Mullem demonstrated incredible Rembrandt-like draftsmanship from a very early age, influenced by his Flemish roots in Bruges. In recent years his often dark and provocative, but uniquely enchanting paintings and drawings, have captured the eye of museum curators. He has had solo exhibitions in the Museum Ixelles in Brussels, the Mougins Museum of Classical Art in France and the National Ciurlionis Museum in Lithuania. Van Mullem has had eighteen solo exhibitions in the last ten years, including shows in New York, Paris and Brussels. 'Reverence' will mark his fourth show in London. His numerous group exhibitions include shows in Sao Paulo, Berlin, Monaco and Gstaad. Unit London is now Johan's leading representative gallery.
Categories
Tags