HTC
VIVE, the official Virtual Reality Partner of Art Basel in Hong Kong, will present To the Moon, a VR artwork created by celebrated artists Laurie Anderson and Hsin-Chien Huang. The work will premiere in Asia 29–31 March 2019 at Art Basel in Hong Kong and is HTC VIVE's second presentation, shown in the HTC VIVE Lounge on level 3 Concourse of the Hong Kong Convention and Exhibition Centre.
For over 20 years, Grammy award-winning American artist Laurie Anderson and new media Taiwanese artist Hsin-Chien Huang have collaborated on a wide range of multimedia projects. To the Moon is one of their most ambitious works to date. It transports audiences into outer space, where they can explore the surface of the moon in virtual reality.
Inspired by Anderson's experience as the first artist in residence at NASA, the two artists developed To the Moon to commemorate the 50th anniversary of the moon landing in 2018. The immersive piece considers the moon as a prevailing site of scientific, metaphysical and creative inquiry, drawing on sources as varied as mythology, literature, science and politics.
During the 15-minute artwork, viewers will experience a journey under low-gravity conditions, simulating the experience of an astronaut travelling through outer space. Huang was inspired by The Little Prince to develop much of the imagery of the moon, while Anderson's lyric "We don't know where we come from, we don't know what we are" from the song "Ramon" on her Grammy nominated 1989 album Strange Angels is one of the central meditations of the work.
Allowing users to fly around the surface of the moon and get lost in its mountainous terrain, To the Moon attempts to give audiences a new perspective from this vantage point in outer space. As constellations group together to form twinkling images and words, depicting concepts and creatures that have been lost throughout the course of human history, users will find themselves lost in an alien setting where they can contemplate the impact we have had on the planet.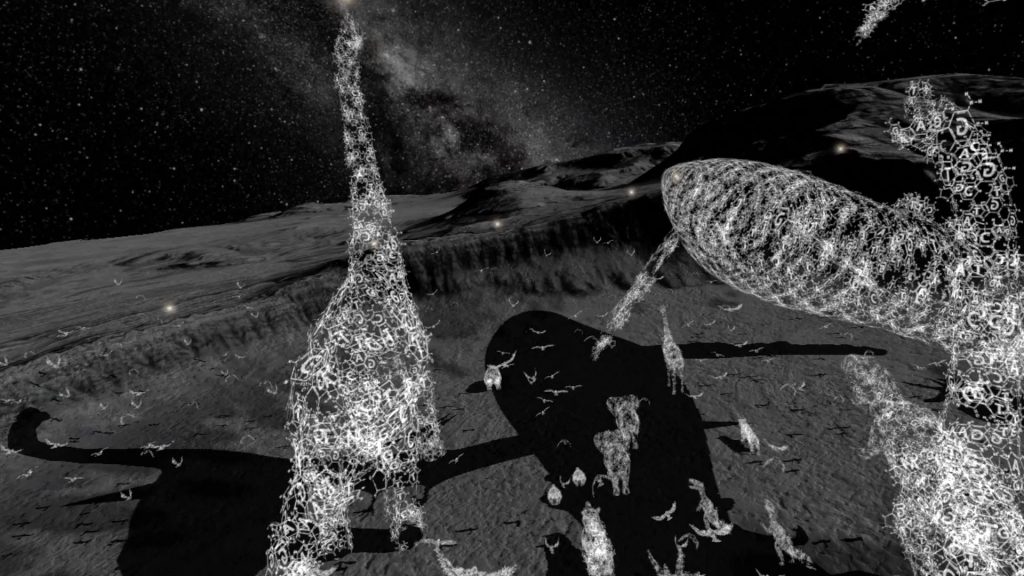 Laurie Anderson has long been recognized for her innovative use of technology in her artistic practice and is one of America's most renowned creative pioneers. Together with Hsin-Chien Huang's technical expertise and his production of large-scale creative installations, the two artists have collaborated on To the Moon to create an experience that explores the possibilities of virtual reality to present alternate universes.
Previously, the two artists were awarded "Best VR Experience" at the Venice Film Festival in 2017 for their installation La Camera Insabbiata. For the first time in Asia, after its debut at the Louisiana Museum of Modern Art in 2018, members of the public will be able to experience To the Moon in a one-of-a-kind integrated VR installation in Hong Kong. HTC VIVE has a long- standing commitment to digital innovation in the arts, having created VIVE Arts, a global program to transform the way culture is experienced through harnessing the latest technology.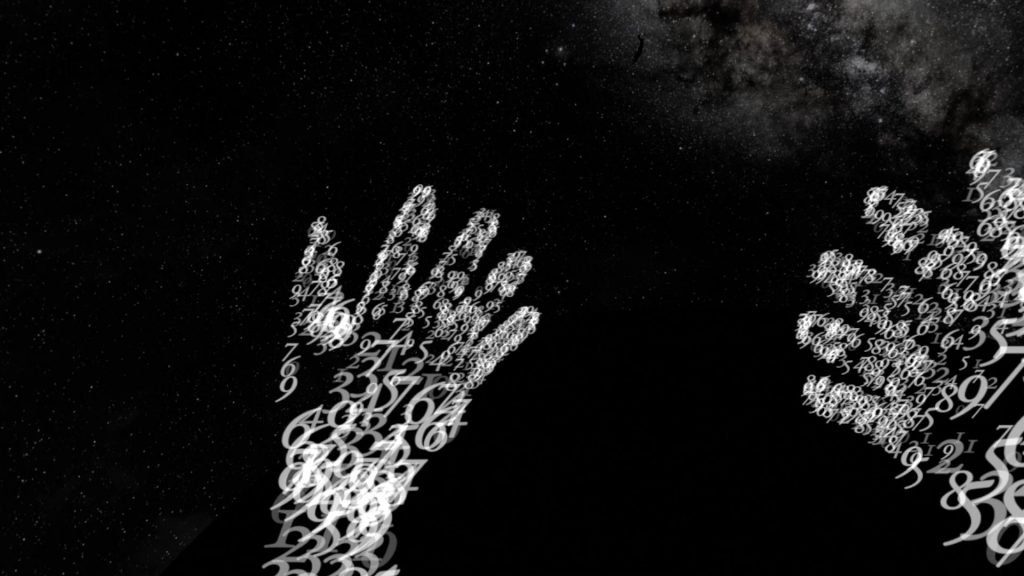 Laurie Anderson said:
"It's a combination of a lot of things, movement, physical engagement, language, music and most of all, being able to disappear into something."
Hsin-Chien Huang said: "This VR work lets visitors experience different points of view, from politics and from literature, it allows for experiences from multiple angles. With VR, you actually can become an astronaut landing on the moon."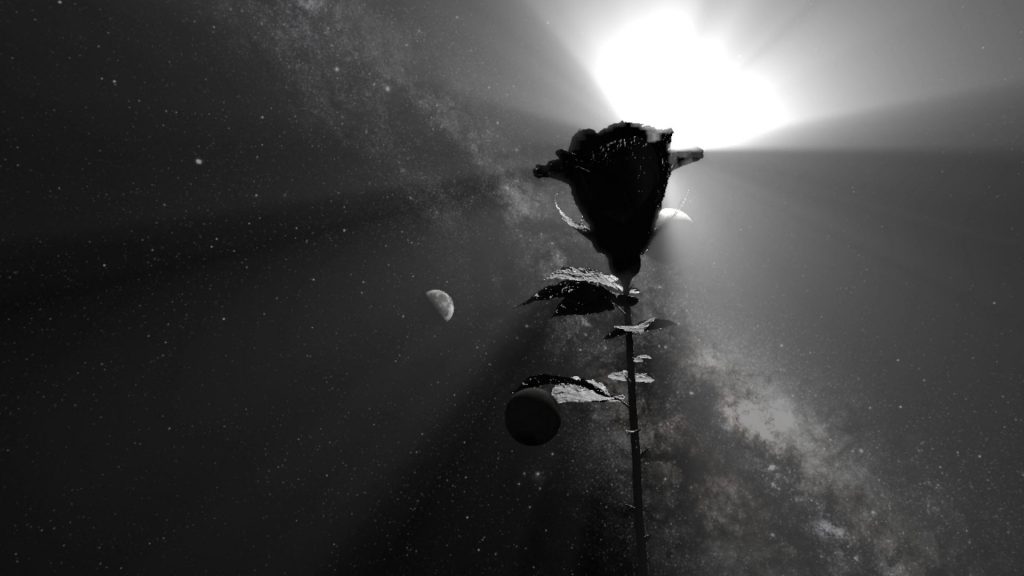 Art Basel Hong Kong March 29 – 31, 2019 artbasel.com/hong-kong
About the Artists
Laurie Anderson is one of today's premier multimedia artists, known for her achievements as a visual artist, composer, poet, photographer, filmmaker, vocalist, and instrumentalist, and her innate ability to meld her dynamic practices into new and vibrant forms. Her seemingly boundless oeuvre includes the creation of books, albums, and performances that incorporate film, slides, recorded audio, live music, and spoken word. Anderson has long been recognized as a groundbreaking leader in the use of technology in the arts and has developed new musical instruments, including the tape bow violin, in which the bow has been replaced with magnetic audiotape and the bridge with a reader. In 2002, Anderson was appointed the first artist-in-residence of NASA which culminated in her 2004 touring solo performance "The End of the Moon". In 2017 Mass MoCA's Building 6 opened, beginning a fifteen-year rotating exhibition of work from Anderson's archive as well as a platform to present new works. Included in 2017's opening, Anderson and Hsin-Chien Huang premiered their first collaborative VR works "Chalkroom" and "Aloft". "Chalkroom" has been featured in film festivals all over the world including The Venice Film Festival, where it won the award for Best VR Experience.
Hsin-Chien Huang is a new media creator with backgrounds in art, design, engineering and digital entertainment. His artistic career explores cutting edge technologies in art, literature, design and stage performance. His projects often involve large-scale interactive experiences and video installations. Huang's artworks have been exhibited in galleries, art museums and art fairs throughout the world, including the Taipei Fine Art Museum, MOMA, Louisiana Museum, Venice Biennale and the Shanghai Biennale, among others. Huang is also the director of the Digital Content and Technologies Program at National Cheng Chi University, where he teaches cross- discipline collaboration. Huang has also created commissions for the National Palace Museum in Taipei, the Taipei Pavilion at the Shanghai Expo as well as several public artworks around the city of Taipei. Hsin-Chien was awarded the Muse Award of America Association of Museum in 2009, the "Pride of Taiwan" from President Ma of R.O.C. in 2011, the Fifth Public Art Award from the Ministry of Culture Taiwan in 2016, and Best VR Experience in the 74th Venice Film Festival. Huang has worked with multimedia artist Laurie Anderson since 1995, beginning with her interactive project "Puppet Motel".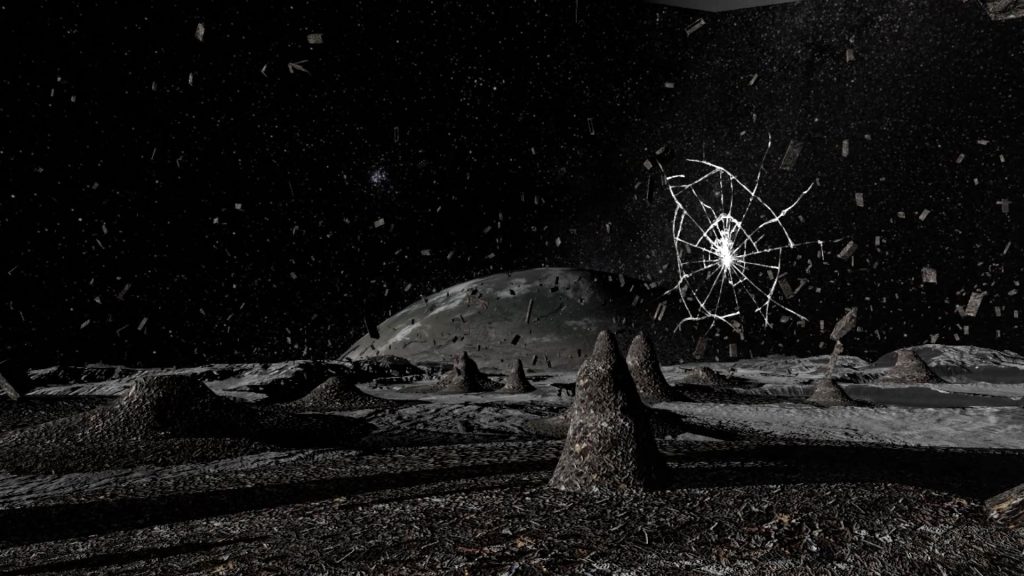 Categories
Tags