Baselitz – Academy, a major retrospective of works by the renowned German artist Georg Baselitz, will be the first exhibition by a living artist to be presented at the Gallerie dell'Accademia in Venice to open on 8 May 2019 concurrent with the Venice Biennale.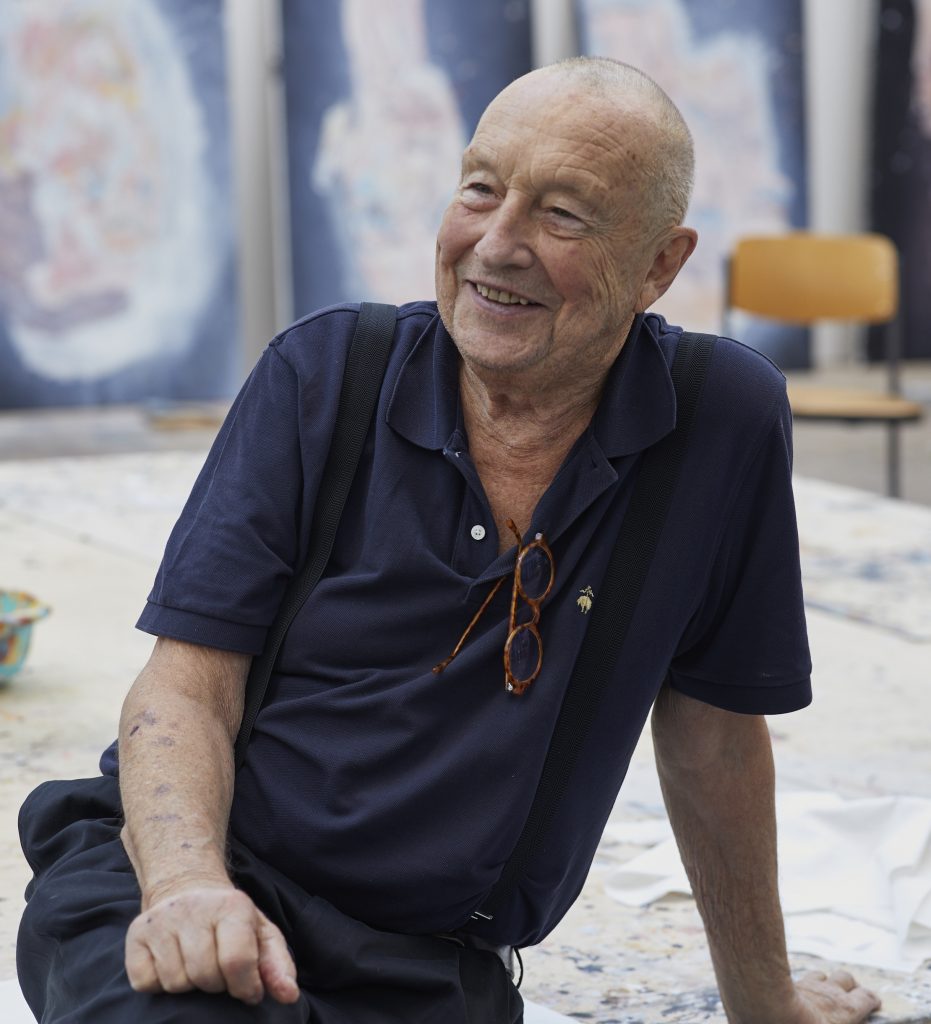 Portrait of Georg Baselitz Ammersee, Germany, 2018 Photo: Martin Müller
The exhibition, curated by Professor Kosme de Barañano, will trace the periods and critical junctures in the artist's extraordinary 60-year career through paintings, drawings, prints and sculptures?. A special feature of the exhibition will be a cycle of rarely seen works exploring Baselitz's relationship with Italy and the academic tradition.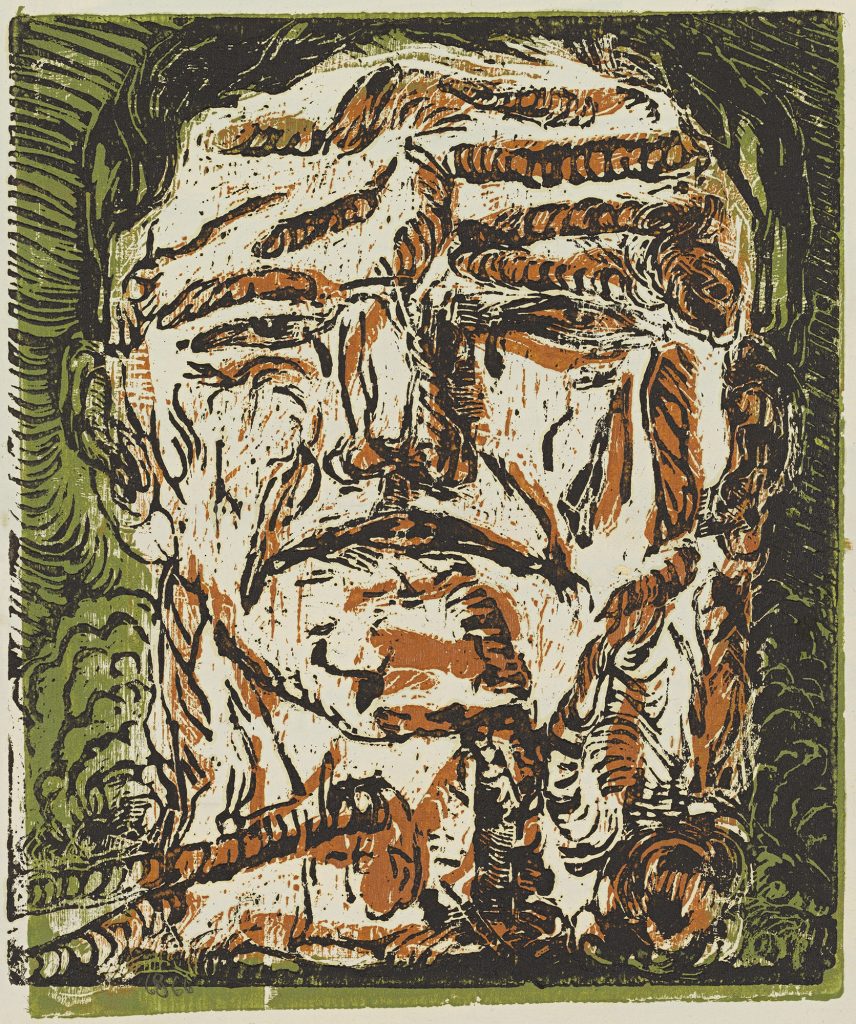 Georg Baselitz Großer Kopf (Large Head), 1966Chiaroscuro woodcut, printed from two blocks, in black over brown and green,on primed paper 47.6 x 40.3 cm Privately owned © Georg Baselitz Photo: Jochen Littkemann, Berlin
Georg Baselitz said:
"I am delighted to have been invited to present my work at the Accademia in Venice. I have known the city and museum well for many years and am delighted to work with Kosme de Barañano to present a show that we hope will offer something different."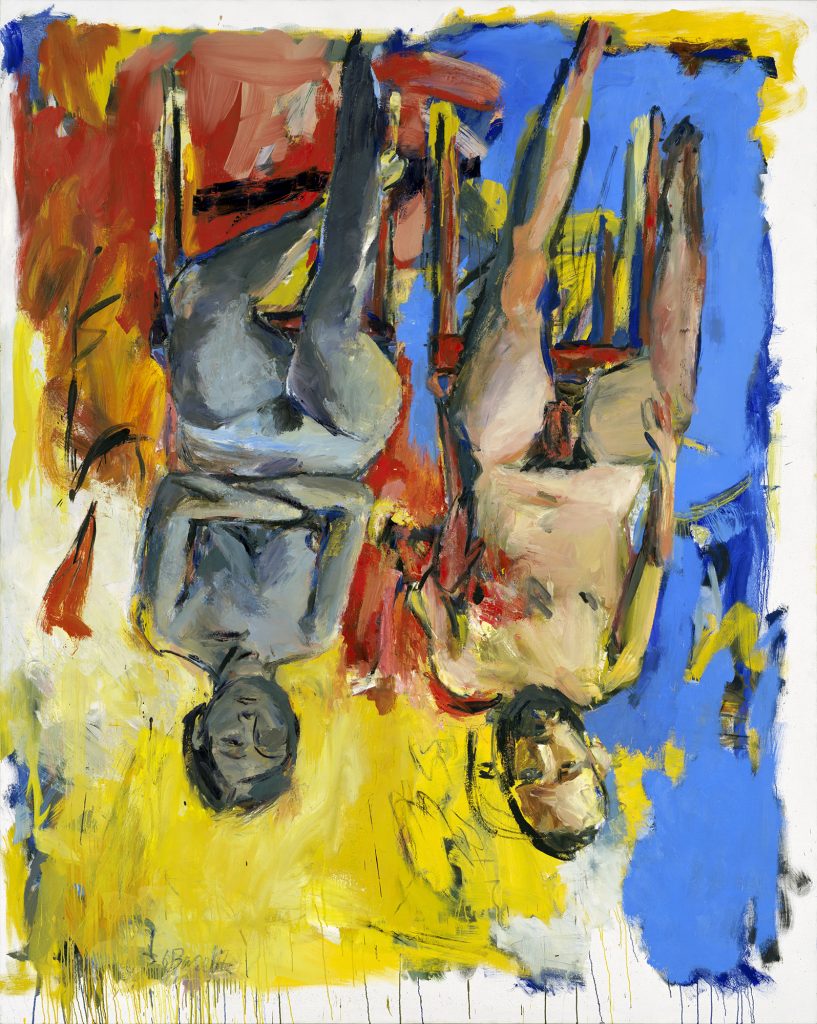 Georg Baselitz Schlafzimmer (Bedroom), 1975 Oil and charcoal on canvas 98 1/2 x 78 3/4in 250 x 200cm Georg Baselitz Treuhandstiftung ©Georg Baselitz Photo: Jochen Littkemann, Berlin
Kosme de Barañano, curator of the exhibition, said:
"Georg Baselitz is one of the most significant artists of the second half of the twentieth century. He confronts the great theme of painting not by reducing it to its essence but rather by attacking the convention itself. We are thrilled to work together again. Baselitz has often visited and has kept a studio in Italy for quite some time, and the exhibition will reflect how Italy has impacted his work over the years."
The exhibition, supported by Gagosian, will be accompanied by a fully illustrated catalogue.
Baselitz was born in 1938 in Deutschbaselitz, Germany, and lives between Germany, Austria, Switzerland, and Italy. He has exhibited extensively internationally, including highly acclaimed exhibitions? at the Fondation Beyeler and the Kunstmuseum? in Basel.
Galleria dell'Accademia
Campo della Carità
Dorsoduro 1050
30123 Venezia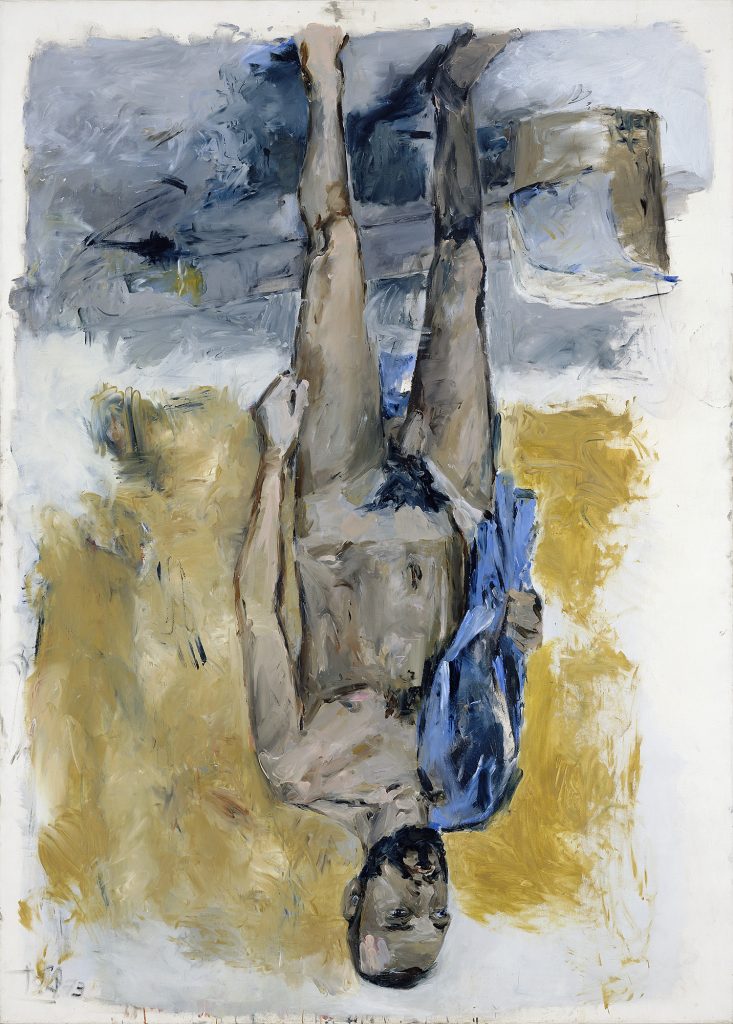 Georg Baselitz Fingermalerei -Akt (Finger Painting –Nude), 1973 Oil on canvas 251 x 180 cm Georg Baselitz Treuhandstiftung ©Georg Baselitz Photo: Jochen Littkemann, Berlin
About The Artist
German painter, printmaker, and sculptor Georg Baselitz is a pioneering Neo-Expressionist who rejected abstraction in favor of recognizable subject matter, deliberately employing a raw style of rendering and a heightened palette in order to convey direct emotion. Embracing the German Expressionism that had been denounced by the Nazis, Baselitz returned the human figure to a central position in painting.
Born Hans-Georg Kern in Deutschbaselitz, Saxony, Germany, Baselitz attended the Hochschule für Bildende und Angewandte Kunst in East Berlin, from which he was expelled in 1957 for "sociopolitical immaturity." He then moved to West Berlin, where he attended the Hochschule der Künste and completed his postgraduate studies in 1962. It was during this time that he changed his surname to Baselitz. From his youth, Baselitz had been interested in the German Expressionists' use of "primitive" sources such as folk art, children's art, and art of the mentally ill. To assert his independence from popular art of the postwar years, Baselitz and fellow artist Eugen Schönebeck wrote the manifesto "Pandemonium" (1960–62), a violent and shocking expression of the frustration of working in postwar Germany. In 1963 Baselitz had his first solo exhibition, which was an immediate scandal: the painting Die große Nacht im Eimer (Big Night Down the Drain, 1962–63), depicting a distorted figure holding an oversized phallus, was removed from the exhibition due to charges of obscenity and not returned to Baselitz until the conclusion of a lengthy trial. In 1965 Baselitz turned to the subject of "heroes." Painted in thick impasto, the Helden (Heroes, 1965–66)—also known as the Neue Typen (New Types or New Guys)—portray men standing within natural landscapes. Disheveled and fragmented, these war-torn figures elicit an emotional response in the viewer as they evoke the events of recent history.
In 1969 Baselitz began to paint and display his subjects upside down in order to slow down his process of painting as well as the viewer's comprehension of the motif. These iconic paintings, depicting inverted figures, landscapes, and still lifes, achieve a form of abstraction while maintaining figuration. Through the 1980s, his work took on an added density as he further employed a wide range of formal and historical references, including the paintings of Edvard Munch and Emil Nolde. Concurrently, he began creating large-scale sculptures made of painted wood, presenting these works for the first time at the 1980 Biennale di Venezia, where he showed Modell fur eine Skulptur (Model for a Sculpture, 1979–80).
The paintings that Baselitz produced between 1990 and 2010 marked another shift in his practice, displaying a more linear and abstract approach to the figure. In the Remix series (2005–08), Baselitz revisited his earlier works, graphically re-presenting his prior subjects such that their subtle meanings and technical innovations were made more explicit. In 2015 Baselitz's Avignon paintings—a suite of eight towering nude self-portraits—were featured in the Biennale di Venezia. The following year related self-portraits with spectral figures were presented at Gagosian, West 21st Street, New York. In 2017–18 a large retrospective of Baselitz's work was presented at the Fondation Beyeler, Riehen, Switzerland, and at the Hirshhorn Museum and Sculpture Garden, Washington, DC.
Categories
Tags