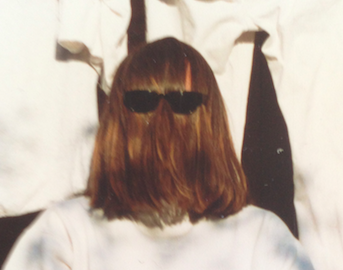 Adolescent toilet humour meets cultural sophistication. THERE is No F in ART delivers a serious message with frivolity and illustrated pop cultural references. Irreverent, tongue in cheek, anarchic – a lucky-dip look at the main players in the Art world, if you're lucky!
A deconstruction of Marketing of the Art Market.
Why have you written: There is No F in ART (is there?)
On a visit to the TATE Modern in February, it felt more like a playground than a museum. There were people lying on the floor of the Turbine Hall, a giant disco-ball overhead and adult sized swings, inside and out – part of a new exhibition. When I ventured into the Conceptual art wing, I spent more time engaging with the Wall Descriptions than looking at the work. When the Room Guide told me that they were written by the Curators, it triggered a desire to explore further. It just naturally evolved from there.
What's your favourite quote?
"My painting does not come from the easel"
Jackson Pollock
Do you make or buy art?
I buy original oil paintings and I have prints by the photographer, Slim Aarons
Who are your heroes?
Anyone who pushes the boundaries to the limit and then some –
Banksy, Dali, Duchamp, Michelangelo, Mapplethorpe, Turner
Do we have the artworld we deserve?
I think the ancient Egyptians, Greeks and Romans can RIP
How can people get a copy of There is No F in ART (is there?)
Pre-order now from:
www.SvenDaliPress.com
Categories
Tags