The Art of Protest Gallery is bringing Scarborough duo STATIC back to the North for their first solo exhibition in their home county. This follows exhibitions in Asia, the U.S and most recently in London.
Street artists Craig Evans and Tom Jackson have been working together under the name STATIC since 2006. Earlier this year, they were part of the UK's leading mural festival in Bristol, Upfest; as well as joining the artistic protest in Bethlehem, ignited by the opening of the BANKSY hotel. Now for the first time in their long and successful career, they have a solo exhibition in their home county of Yorkshire. During their residency in York STATIC will paint a floor mural in The Art of Protest Gallery and a wall mural at Brew York as part of the continuing public art program instigated by The Art of Protest since their opening 2 years ago.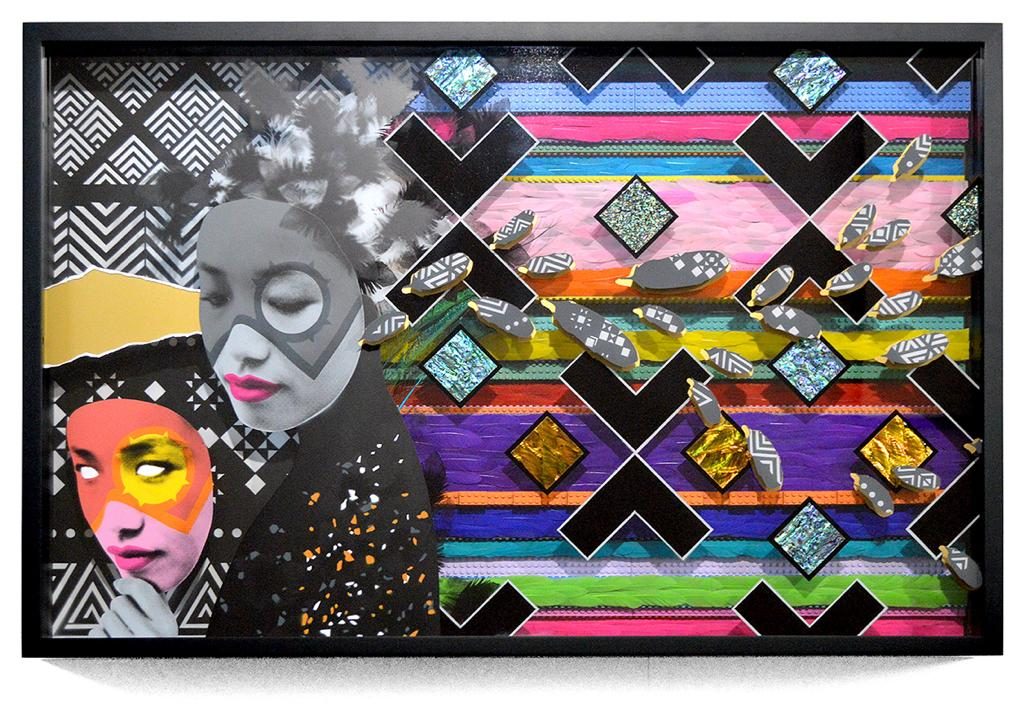 STATIC's studio work is created using a combination of screen printed and stencil/spray painted techniques. They also produce layered glass artworks which play with space and how a perceived 2D visuals can shift to reveal a 3D picture. Their very first print – the Chinook Chandelier – quickly became an important motif of their work and has appeared across the world including this year's UPFEST. They painted a mural using patterns found in their latest body of work and a 5ft stencil of the signature Chinook Chandelier.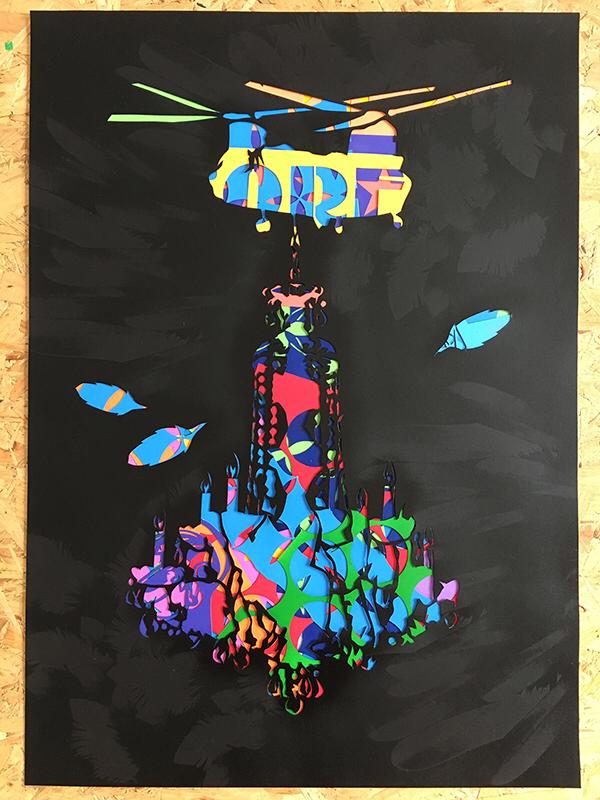 STATIC said:
"The Chinook Chandelier has been our logo since we started working as STATIC back in 2006. It came about from us bouncing simple images and ideas back and forth between us and has appeared in many guises down the years. There are two parts to it and individually they have their own meanings but when combined those associations are altered and flipped on their head. We think it's a positive message and have always received a good response from members of the public who have seen us painting or pasting them up and we've always enjoyed reinventing it and reinterpreting it depending on what style or direction we're working in."
STATIC Born and Raised October 19th – October 31st Art of Protest Gallery, York. 16 Little Stonegate
artofprotestgallery.com
STATIC are also the Co-founders of a community street art project called Wood Street Walls, which uses street art to drive awareness & funding for community schemes and projects involving children and education.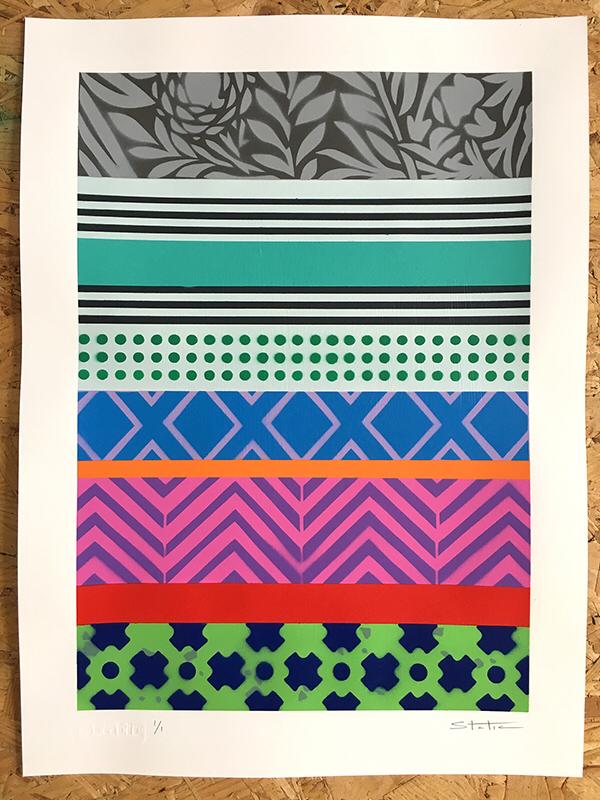 Categories
Tags