Angelo Accardi's newest exhibition, MISPLACED will open at Eden Fine Art, Mayfair. Accardi's latest collection continues to explore the unconscious mind in colourful, symbolic, and layered artworks, presenting a viewpoint that is full of humour, wit, and great beauty.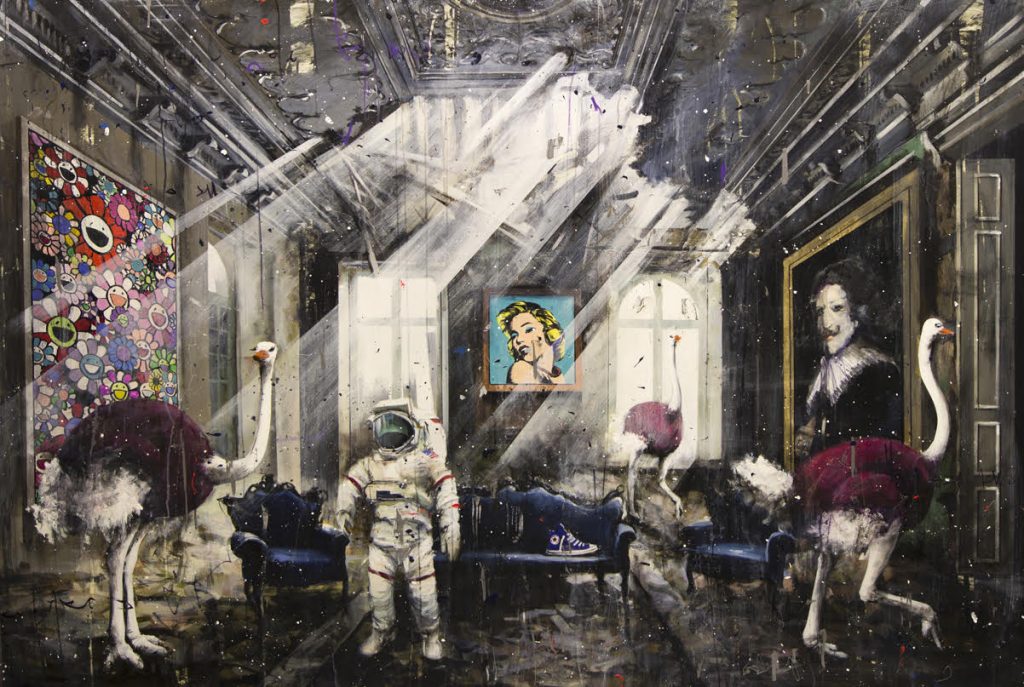 His complex, neo-surrealist paintings and austere neoclassical sculptures connect artists, characters, and artistic styles across centuries of Art in a collection that references history while remaining contemporary.
Using contrasting references to create "opposite poles" his images use repeated presences such as the minion, the rhino, and the ostrich, to highlight the material nature and contradiction of the man who creates with so much passion, and destroys with malice and ease.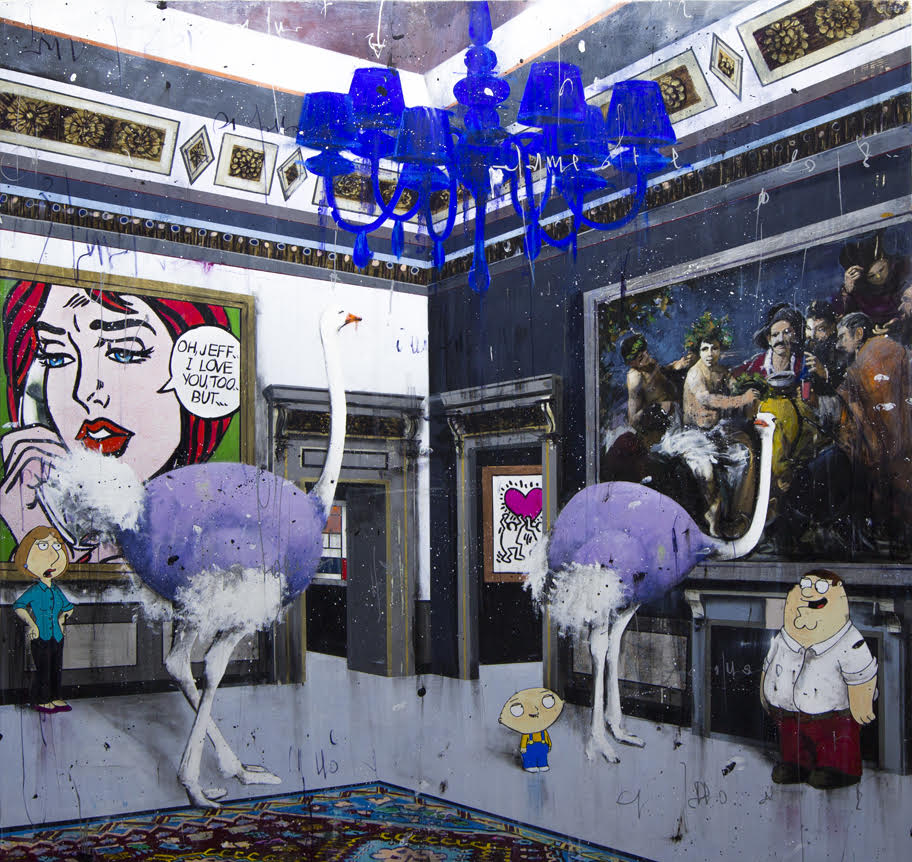 "MISPLACED represents a compromise between the art of the past and the art of the present"
, Accardi says.
The exhibition will open with a Private View on Thursday 25th October and then open to the public the following day.
MISPLACED Angelo Accardi Eden Fine Art, 103 New Bond Street, London, W1S 1ST
Private view – Thursday 25th October 2018, 7pm till late eden-gallery.com
About The Artist
Born in Sapri, a small town in the south of Italy, artist Angelo Accardi embarked on his artists journey after setting up his studio in the early nineties in his hometown. Since then, he has garnered international acclaim for his unique contemporary paintings that gesture to other famous artists ranging from Vermeer to Klimt, often commenting on modern and contemporary art history. Angelo Accardi joined Eden Fine Art's exclusive line-up of artists in 2018 and the gallery is proud to present his newest collection at the London gallery.
Categories
Tags