Art critic Tabish Khan brings you 'The Top Art Exhibitions to see in London' this week. Each one comes with a concise review to help you decide whether it's for you. Many of his picks from Frieze week are still open as well: 
Michael Jackson: On the wall @ National Portrait Gallery
The king of pop takes centre stage in this thriller of an exhibition. It's a powerful and political exhibition on how race and art history are referenced throughout his work, something I never spotted when growing up listening to his music. It also contains works by artists who were inspired by MJ and what he meant to the wider world as a successful black man. Put on your one white glove covered with rhinestones, perfect that crotch grab and beat it over to the National Portrait Gallery. Read my full 5* review here. Until 21 October.
Unreal estates @ Homefinders estate agents, Kingsland Road
We've all seen those vanilla property listings which all look the same. But what if these properties were inhabited by strange beings, a red eyed fox or a fungus for a housemate. This quirky and fun artistic project curated by Amanda Lwin brings together artists and writers to create imaginative property listings on a website that users can explore, ignore the magnolia walls as there's a giant snake in the property. Until 13 October. ('Estate agent' present on Saturdays)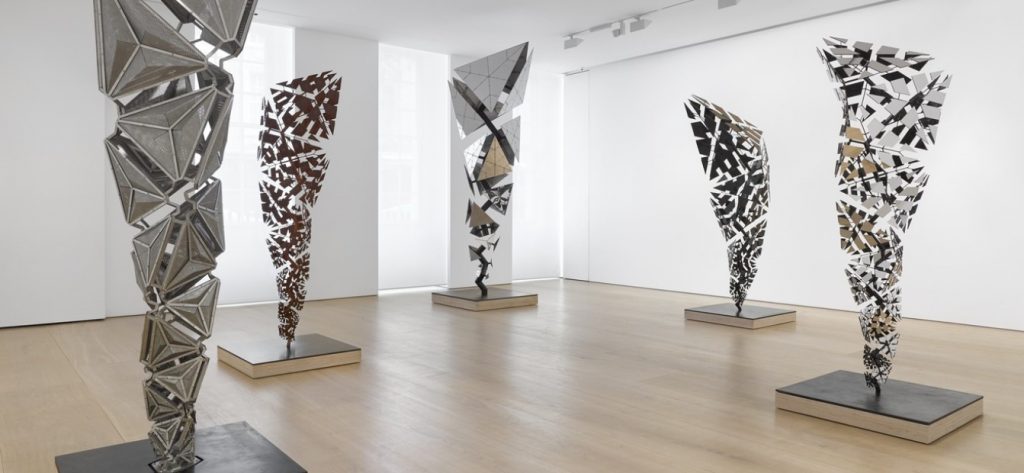 Conrad Shawcross: After the explosion, before the collapse @ Victoria Miro, Mayfair
Beautiful sculptures are exploded towers that grow as they rise from the ground, they are similar to the massive one outside Crick institute. There are moving works both inside the main gallery space and in the window that alter our perceptions with subtle movements. Shawcross often works at a large scale but the delicacy in these relatively smaller works is stunning. Until 27 October.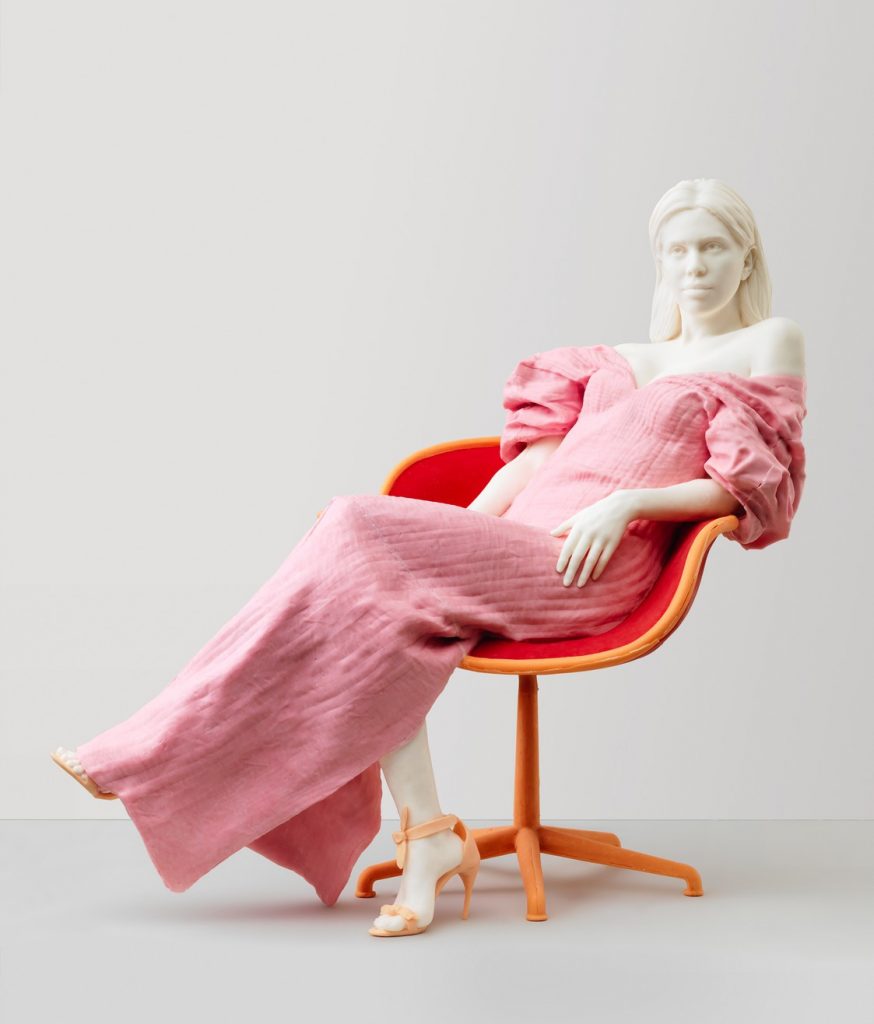 Urs Fischer: Dasha @ Gagosian, Davies Street
A larger than life was figure of art collector Dasha Zhukova sits in the gallery while it melts from the inside out thanks to a candle placed inside the head. By the time I saw it wax was dripping down the side of the head, and the goal is for it to completely melt by the end of the show. Fischer loves to create these transient memento mori works, and we like the idea of art that simply can't be sold as there'll be nothing left at the end. Until 11 October. 
Shape of Light: 100 Years of Photography and Abstract Art @ Tate modern
Abstract photography is a genre that often gets overlooked, but not so at Tate modern. Repeating motifs and sinuous forms are shown to tie in closely to abstract painting in this massive show. Whether it be the lights of New York sparking off like lightning bolts or ominous looking steel cylinders this is a subtle and beautiful show. Until 14 October.
Jessica Ballantyne: The Secret Nude @ Retreat Yoga studio, New Cross
The female nude is not here for the male gaze but is empowered as it sits beneath the flower of life. These nudes lie distorted as they entwine with one another, not sexualised but calm and meditative as the spiritual supersedes the flesh. What better place to display these works than in a yoga studio. Until 20 October. (Saturdays only)
Surface tension @ D-contemporary
A collective of ten artists come together to celebrate painting and print with London cityscapes, fast cars and cargo ships floating through the sky. Ten very different artists all with the unique eye-catching styles. Until 11 October. 
All images copyright artists and courtesy gallery. Michael Jackson image copyright David LaChapelle. Unreal estates image copyright Brian McKenzie. Urs Fischer photo Stefan Alternburger. Tate image © ARS, NY and DACS, London 2018. 
Categories
Tags