Frieze Masters is the more calm and collected sibling of the bigger, brasher Frieze. This year over 130 top modern and historical galleries from around the world are showcasing art spanning several centuries from antiquity and Old Masters through to the late 20th Century. Sir Norman Rosenthal has curated the 'Collections' section, featuring museum-quality objects, and Toby Kamps curates 'Spotlight', featuring solo presentations from avant-garde 20th Century artists.
1. Dickinson (C4): Iconic Barbara Hepworth sculpture intriguingly displayed in a seaside garden installation, complete with fake seagulls and beach hut.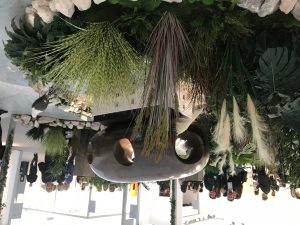 2. Richard Saltoun Gallery (G12): Annegret Soltau was way ahead of her time when she began exploring the female form and pain of childbirth through performance art and photomontage. Still going strong in her 7th decade, she has a welcome retrospective for the #MeToo era.
3. Equinox Gallery (H15): Gathie Falk is another veteran woman artist redressing the gender imbalance in the art world. Still practicing in her 90s, the Canadian has been producing groundbreaking installation, sculpture and performance since the 60s. At Frieze Masters her ceramic shoes and fruit from 67-76 elevate ordinary objects to high art.
4. Van de Weghe Fine Art (D9): Modern Art heavyweights bask in the limelight here including; Lichtenstein's Pop Art, Warhol's diamond dust screenprints, and a fragile sculpture in eye popping Yves Klein blue.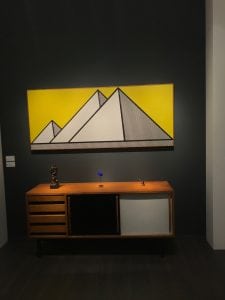 5. Galerie Chenel (C11): Nobody can beat the Ancient Romans for their depictions of idealised beauty. Seen here in the form of a 1st-2nd Century AD Marble Torso of Herakles and classical reliefs.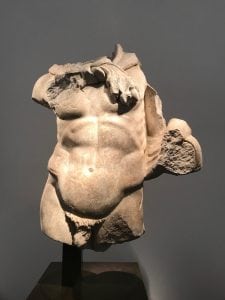 Frieze Masters is in Regent's Park until Sunday: https://frieze.com/fairs/frieze-masters

Categories
Tags