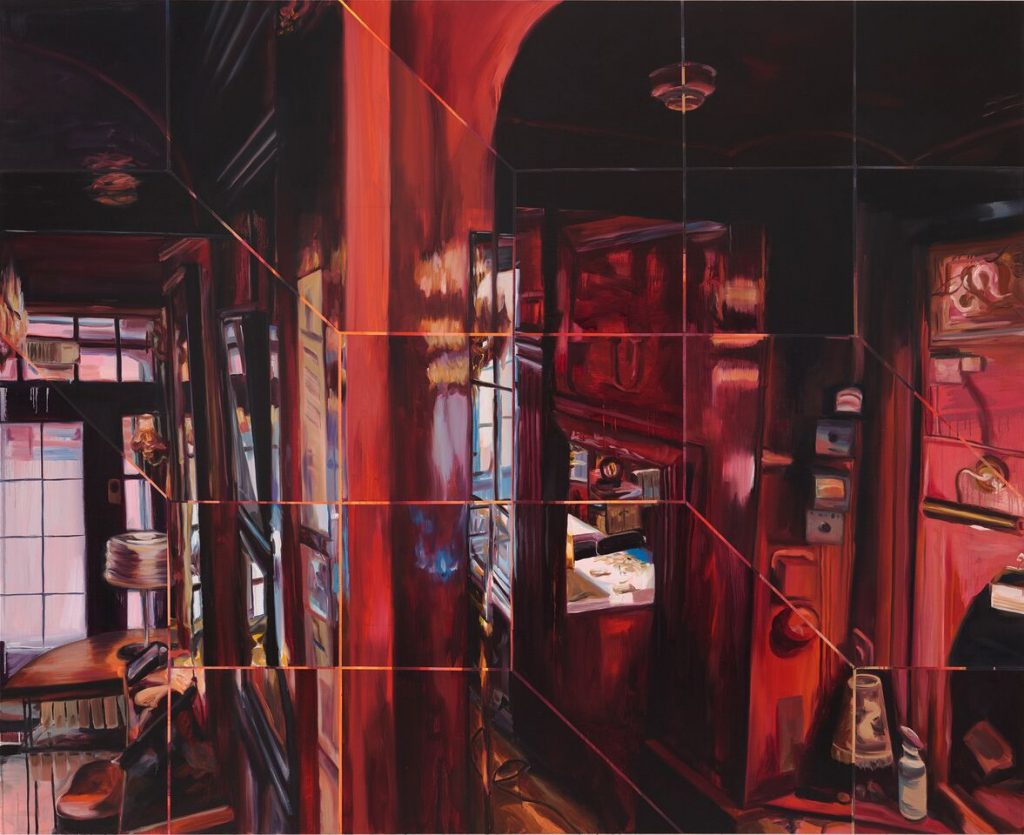 Anna Freeman Bentley Gathering II (2018) Oil on canvas 180 x 220 cm
This Frieze Week, Fru Tholstrup and Jane Neal present 21st Century Women, an iconic new group exhibition of British female artists, at Unit London's new Mayfair gallery. 21st Century Women celebrates the centenary of women receiving the right to vote* and comprises a survey of emerging and established British female talent working across a wide range of disciplines.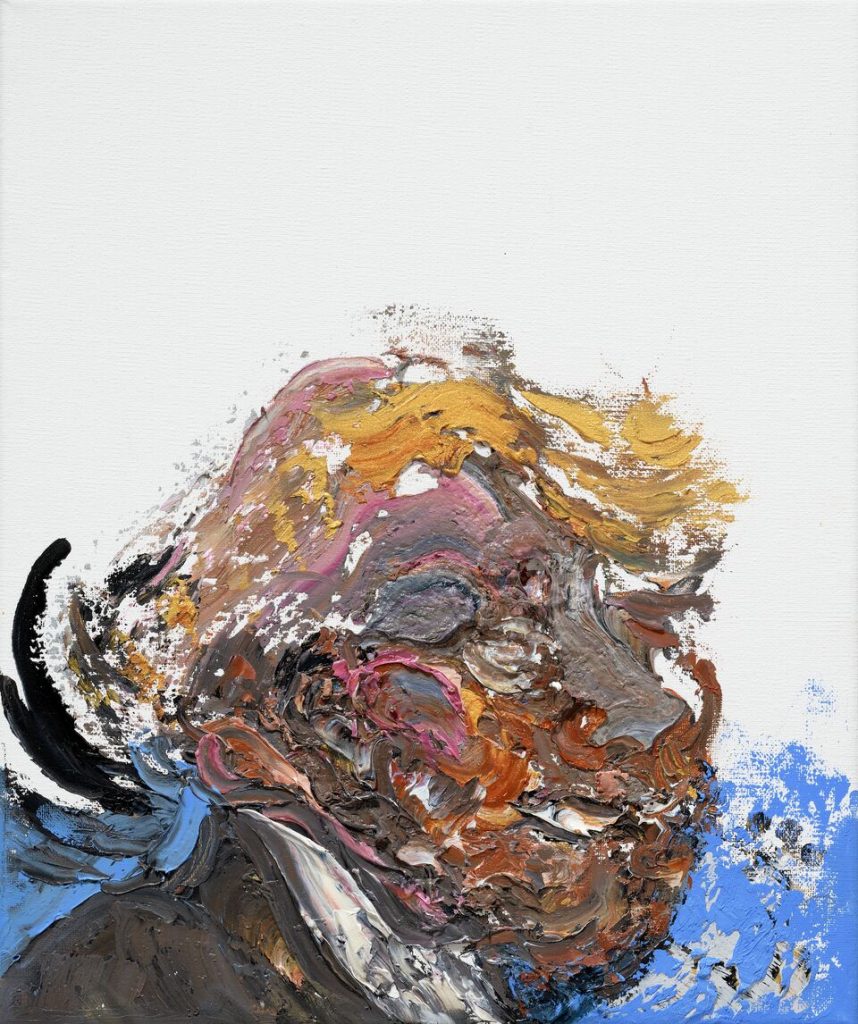 Maggi Hambling Trump I (2018) Oil on canvas 12 x 10 inches Image courtesy of Marlborough Fine Art
Artists:
Helen Beard, Anna Freeman Bentley, Zoe Buckman, Charlotte Colbert, Laura Ford, Eloise Fornieles, Maggi Hambling, Chantal Joffe, Kate MccGwire, Polly Morgan, Annie Morris, Suzy Murphy, Ishbel Myerscough, Vicken Parsons, Jenny Saville, Sue Webster, Vicky Wright, Michaela Yearwood-Dan.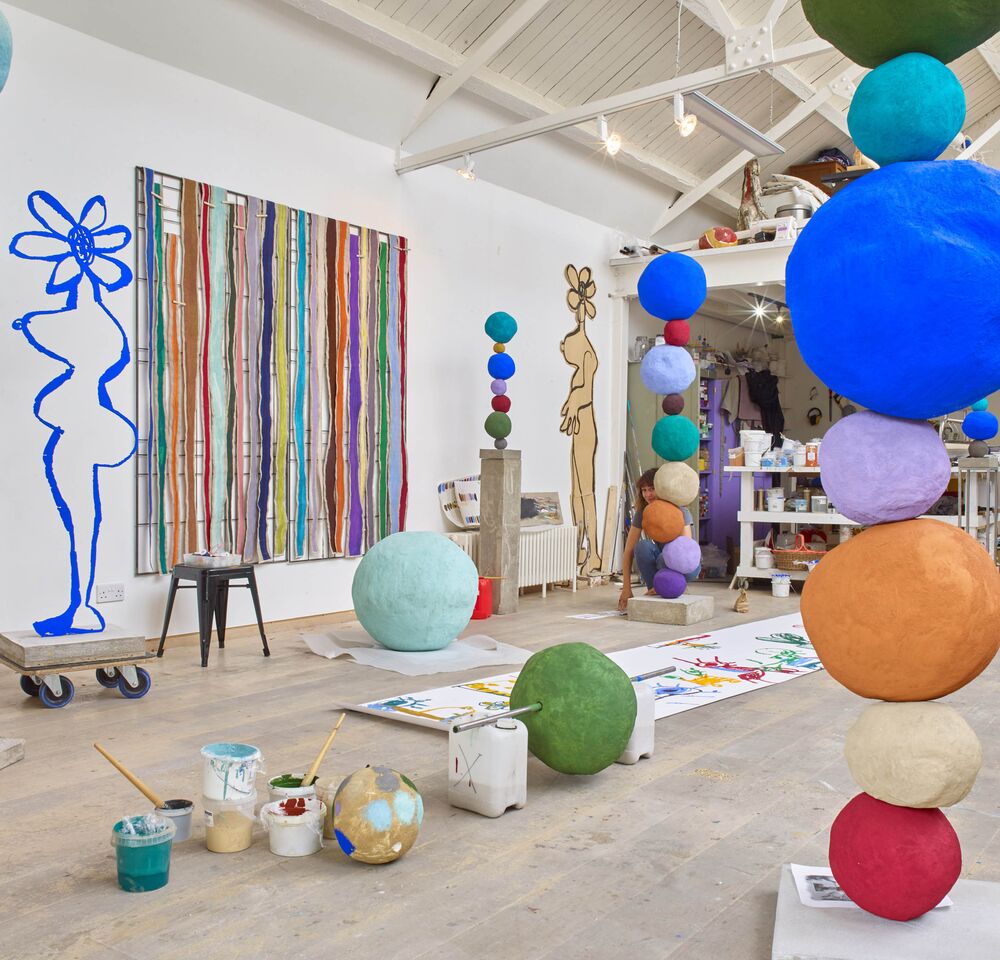 Annie Morris' studio credit: courtesy of the artist.
Launching in tandem with Frieze art week, the show includes British artists who examine the role of women in contemporary society; others who are motivated by the body politics surrounding the objectification of the female form; and those who question the fractured sense of being that many contemporary women feel today. Some of the artists included have chosen work that is not intended to be read and interpreted through the lens of their sex. This is a show about the freedom of women to make the art that they choose.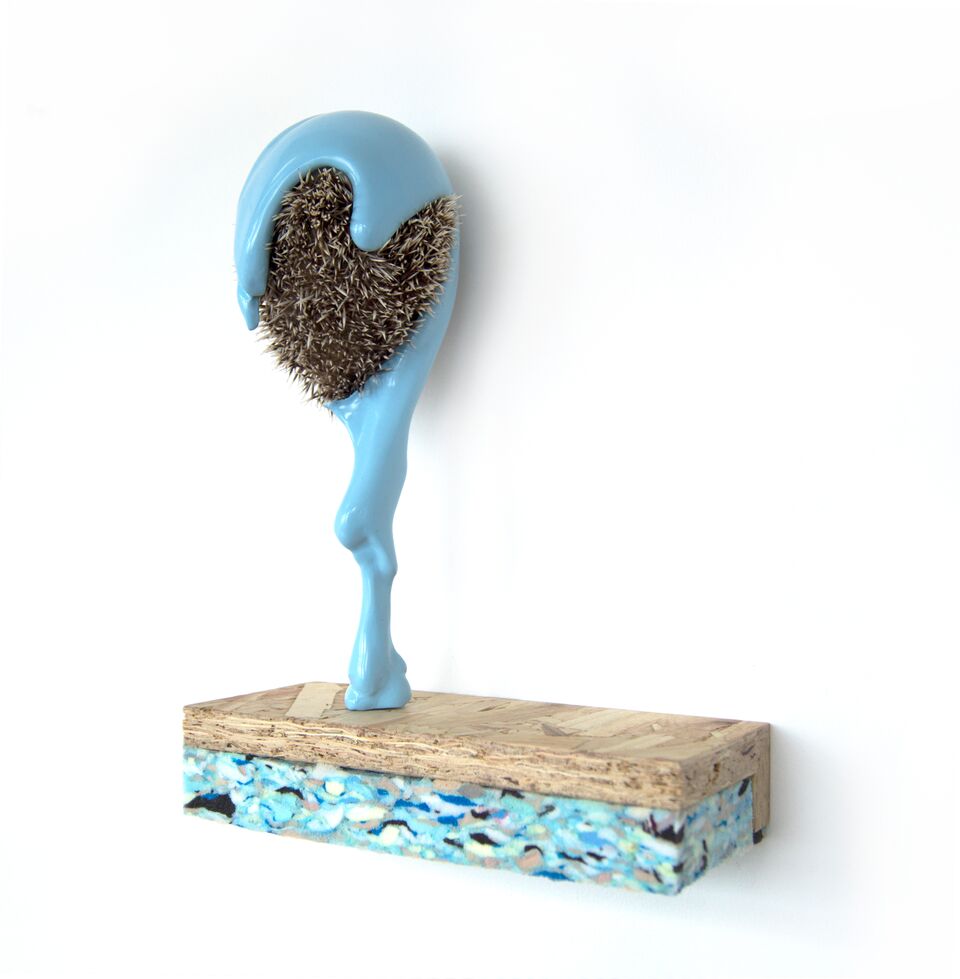 Polly Morgan Success In The Suburbs, 2018 Polyurethane, lacquer, hedgehog skin, strand board and
chipfoam. 27 x 20 x 8 cm
New research from the Freelands Foundation has shown that although 66% of postgraduate arts students in 2017 were female, just under a third of artists represented by London's major galleries were women. In 2017, just 22% of solo shows presented by major London non-commercial galleries were by women artists. Shockingly, this figure has decreased since 2016, which shows why it is more important than ever to champion female artists.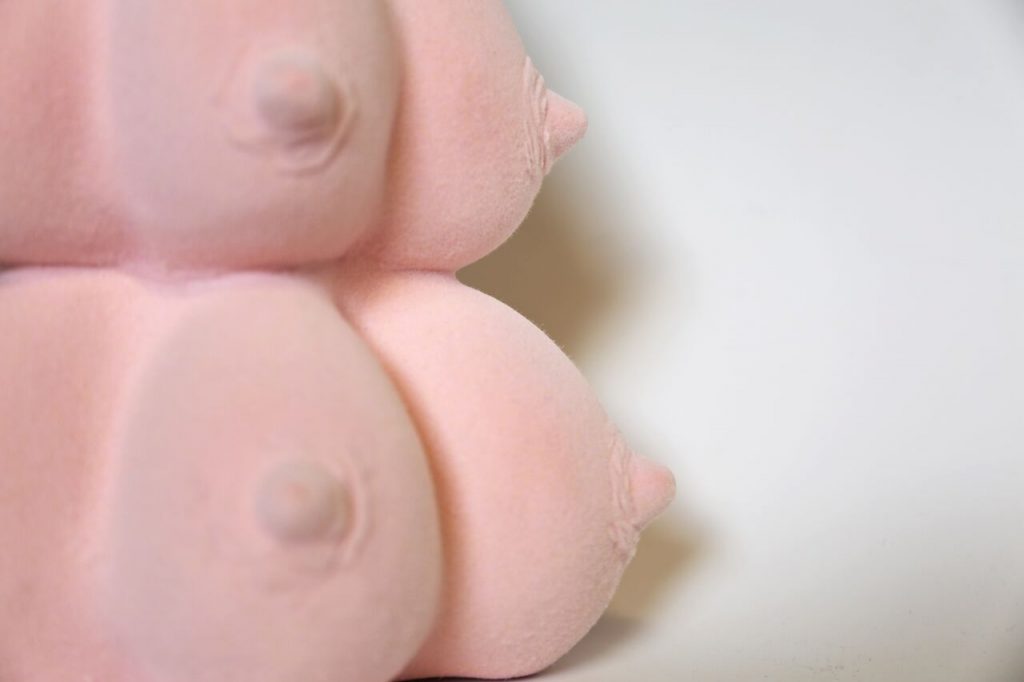 Charlotte Colbert Motherhood (2018) Earthenware clay, pink flock 35 x 21 cm
The exhibition is taking place at Unit London, a vibrant new gallery in the heart of Mayfair that was co-founded by two young entrepreneurs: Joe Kennedy and Jonny Burt. The exciting new space at 3 Hanover Square encompasses 6,000 sq ft over two expansive exhibition floors. With nearly 250,000 Instagram followers and one of the biggest engagement rates across any art platform, they have become a powerful art-world influencer, garnering over 3 million weekly impressions across the globe.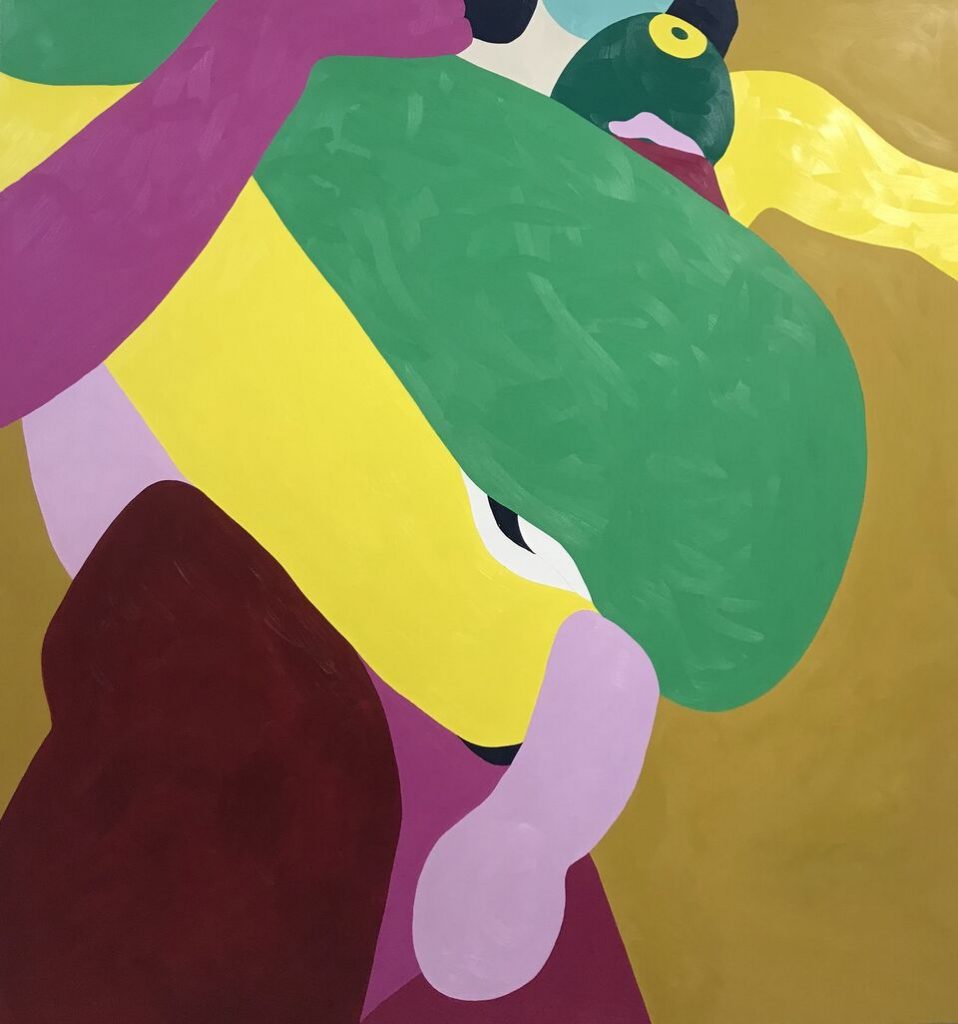 Helen Beard Sidesaddle, 2018 Oil on canvas. 200 x 190 cm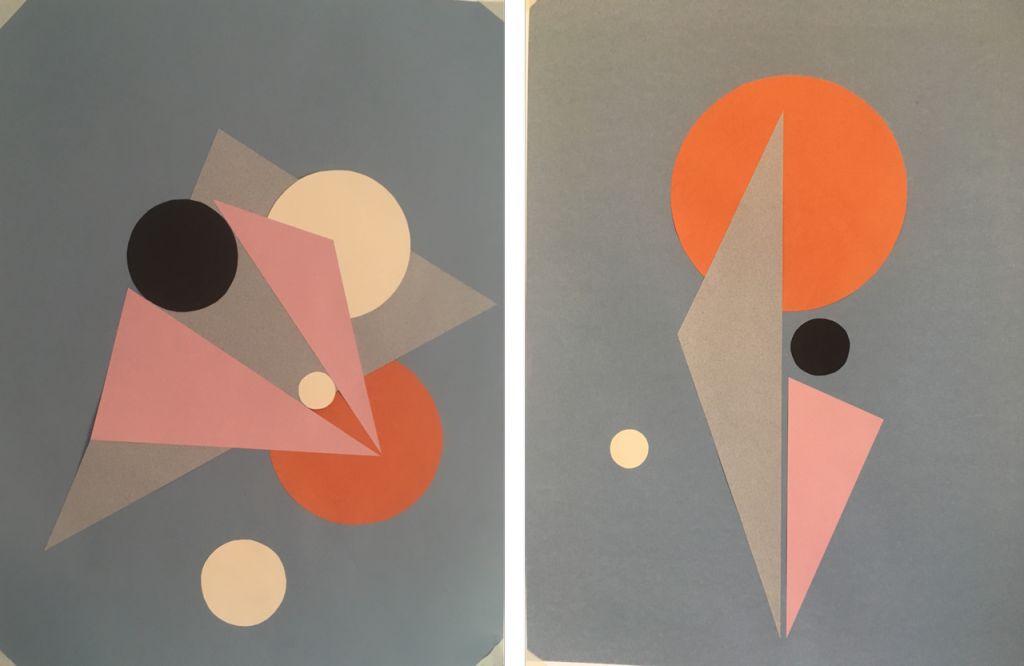 Eloise Fornieles The Equation l & ll, 2018  Paper collage. 70 x 50 cm
F R U T H O L S T R U P
"Unit's team are young and forward-thinking in their attitudes to women as well as to the art world. They have embraced the opportunity to host an exhibition of all female artists, curated by two women, as a means to highlight the imbalance within the art world."
Fru Tholstrup is a London-based art consultant with deep knowledge of the contemporary global fine art market, advising collectors and international businesses on building museum-quality art collections. Tholstrup is best known for her role launching Sotheby's flagship London Art Gallery, S|2 in 2013 and working closely with the S|2 Brand in New York and Hong Kong. Tholstrup's trademark creative approach ensures engaging and original exhibitions.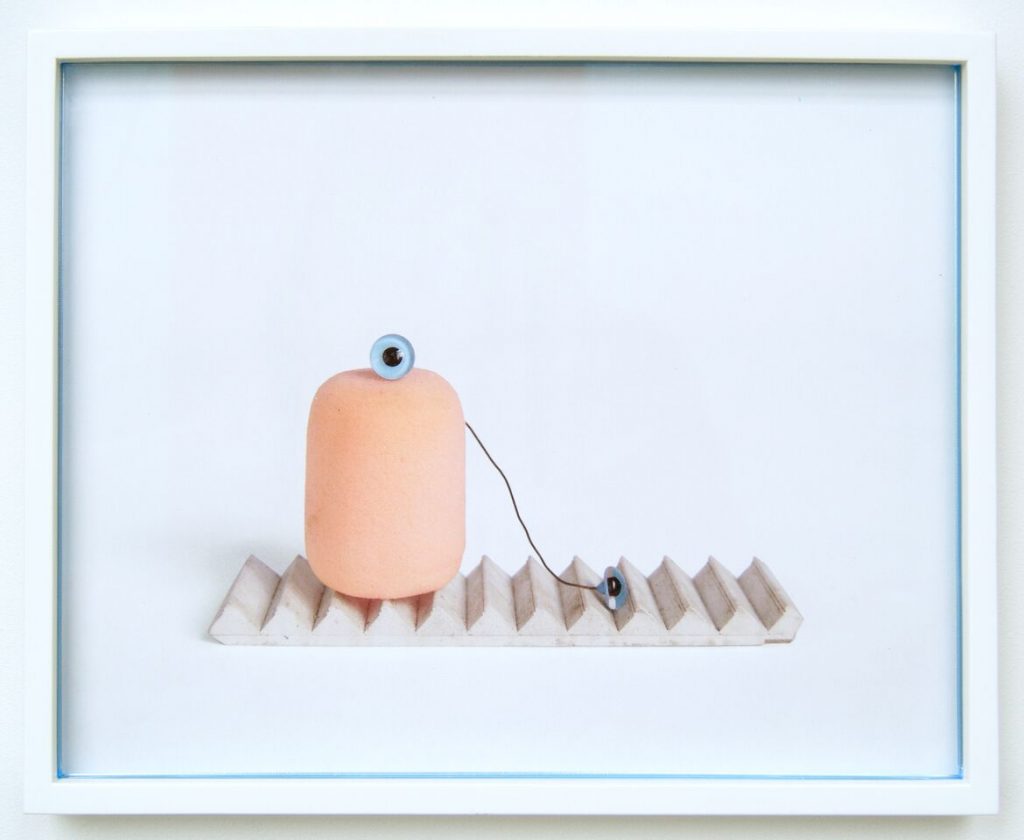 Polly Morgan Accidental Assemblage, 2018 Wood, anti reflective UV glass, digital print, perspex fillets.
24 x 31 x 2.5 cm
J A N E N E A L
"Though significantly more women than men enter art school in Britain, only a fraction of these women continue to actively practice as artists beyond the age of 30. Nonetheless, a growing number of this minority of female artists are responsible for breaking new ground and contributing to the pioneering movements of today. It is high time that women artists attained greater visibility in the art world – and there is no excuse for the discrepancy in price points between men and women in the primary or in the secondary markets. 21st Century Women is making a stand."
Jane Neal is a leading international curator and advisor working with both institutions and commercial galleries. Neal made her reputation as an expert on the contemporary art scene in Eastern Europe. Through curating the seminal exhibition 'Cluj Connection' for Haunch of Venison Gallery in 2006, Neal brought a whole generation of young artists from Romania to world attention. She is currently collaborating on interdisciplinary projects with world-leading figures in culture, design and architecture and working with private clients to build eminent collections.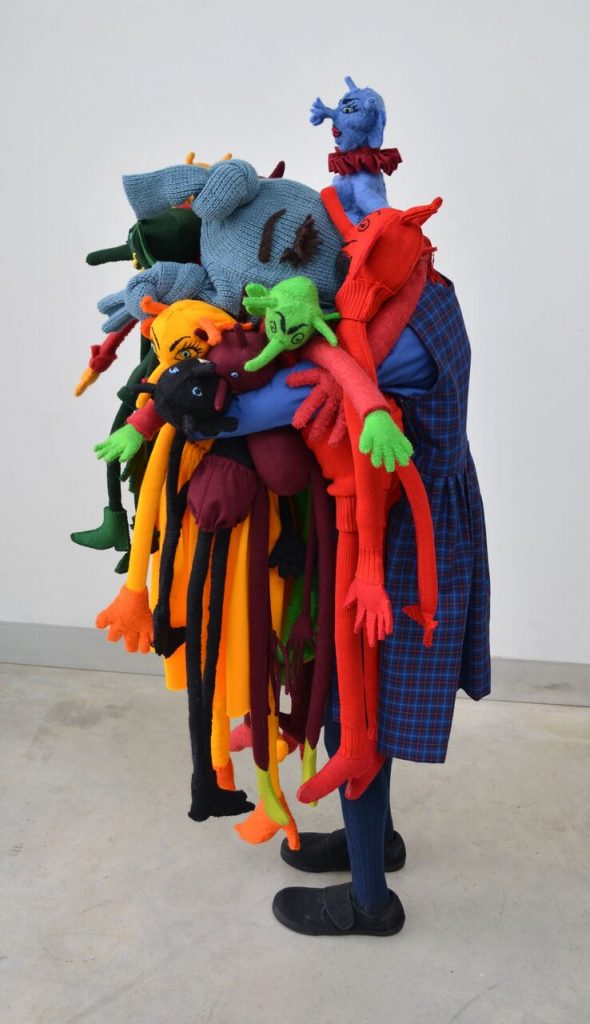 Laura Ford Blue Girl With Demons, 2018 Jesmonite, steel, fabrics, mixed media
129 x 61 x 52 cm
Categories
Tags