It's all kicking off next week and below is our guide for six art fairs you should really try and visit during Frieze Week 2018 – good luck.
Frieze London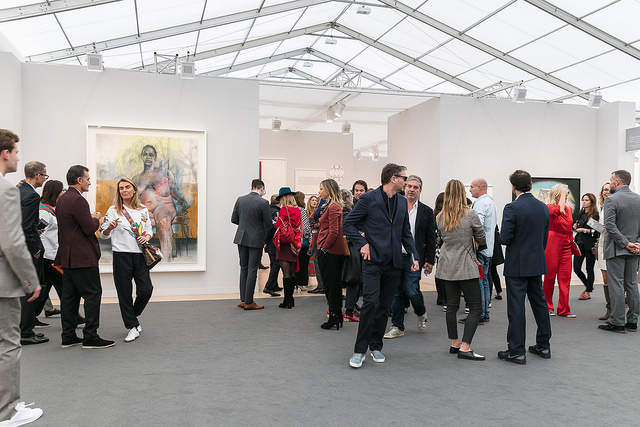 The oldest and probably still the best featuring over 160 of the world's leading galleries. With a great live section this year curated by Diana Campbell Betancourt. Plus it's the only place for you to purchase our sister publication Art of Conversation during Frieze week pick it up at their Reading Room. Launched in 2015, the Reading Room created a new space for visitors to browse and buy a curated selection of the world's best arts and lifestyle publications, and attend an exciting daily schedule of events. And don't forget to visit Frieze Sculpture 2018.
Frieze London  Regent's Park 4–7 October 2018  frieze.com/frieze-london
Sunday Art Fair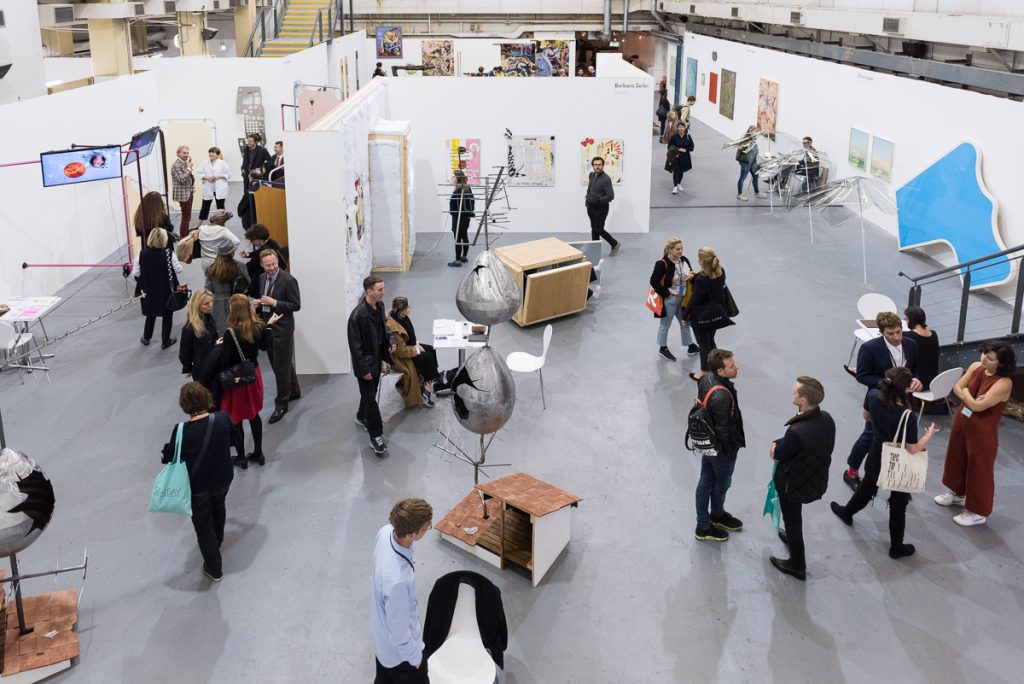 We always do Sunday after Frieze London its such a great contrast and the standard of galleries is always extremely high Sunday focuses on new and emerging artists and galleries from around the world. It's a very interesting art fair and this year Sunday will showcase 30 international galleries exhibiting solo projects or curated group presentations.
Sunday Ambika P3 University of Westminster, 35 Marylebone Road, London NW1 5LS 4-7 October 2018
sundayartfair.com
Moniker International Art Fair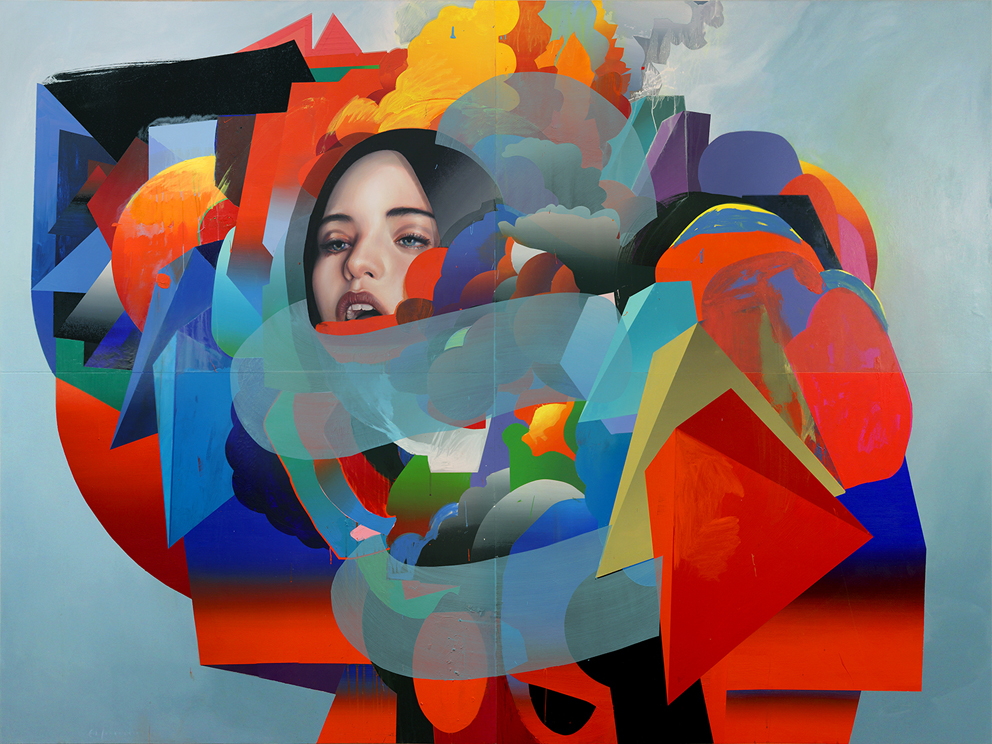 Moniker returns to Shoreditch, London for its 10th edition this October, bringing its acclaimed high-concept, fully-curated reimagining of the traditional fair to collectors and lovers of urban contemporary art. This year they have teamed up with the Urban Nation Museum to work on the much-anticipated installation hall.
Moniker Art Fair The Old Truman Brewery 91 Brick Lane E1 6QL 4- 7 October 2018 monikerartfair.com
1:54
1-54 London returns for its sixth edition at Somerset House. The fair will feature 43 leading galleries from countries across Africa, Europe, the Middle East and North America, presenting over 130 artists from Africa and its diaspora. This edition will be accompanied by a compelling series of Special Projects and FORUM, the fair's talks programme, curated for the first time by writer and curator Ekow Eshun.
1:54 Somerset House 4-7 October 2018 1-54.com/london
Frieze Masters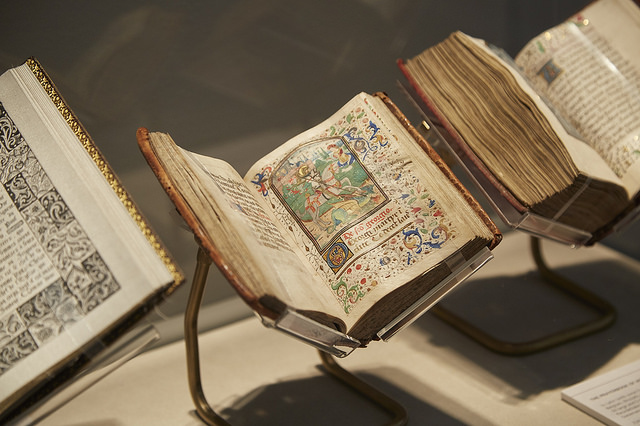 This will be the seventh edition of Frieze Masters featuring more than 130 international galleries Masters will feature two Preview Days for the first time. Featuring six millennia of art history from across the world, including a strong representation of Old Master galleries and Asian specialists this year; enhanced by curated sections showcasing extraordinary objects and pioneers of the avant-garde.
Frieze Masters Regents Park 4- 7 October 2018 frieze.com/frieze-masters
Cultural Traffic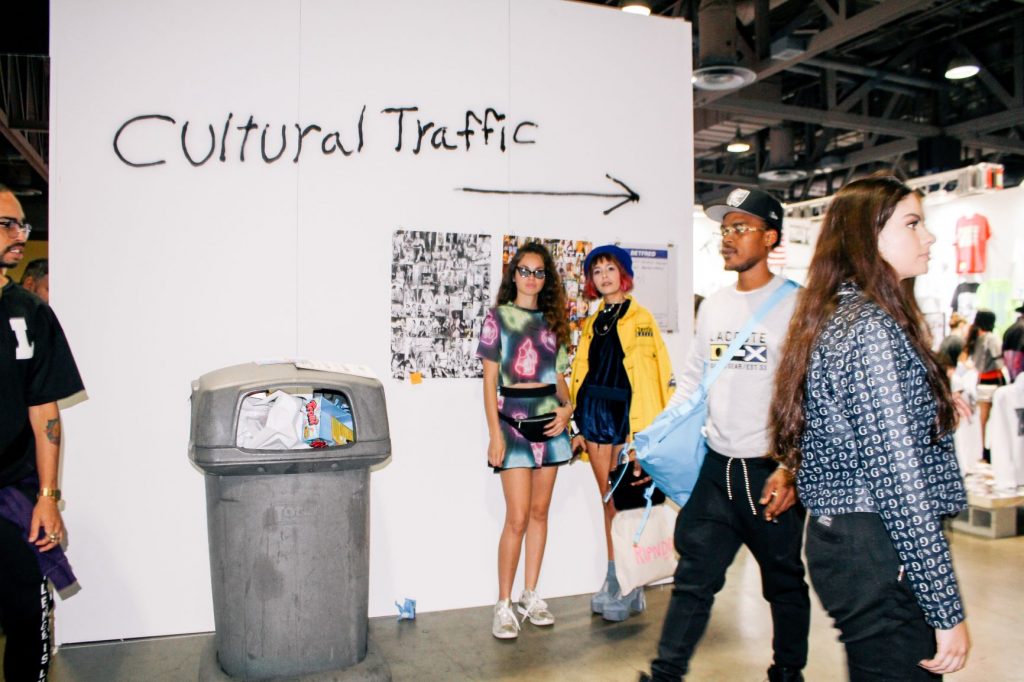 Cultural Traffic Arts Fair is a roving, global, anti-elitist arts and publishing fair, with past editions taking place in some of the most progressive cultural hubs across the globe, including New York, Detroit and Miami. For one days only this October it's coming to East London's Old Spitalfields Market.
Cultural Traffic Arts Fair Old Spitalfields Market Central Mezzanine Terrace, 8 Horner Square, London E1 6EW 7 October 2018 culturaltraffic.com
Categories
Tags