VERSION HISTORY is the first solo exhibition in a major UK institution by artists, filmmakers and designers Metahaven, featuring an expansive new moving-image commission as part of an overview of their hybrid investigations into overlapping geopolitical, technological, and emotional conditions.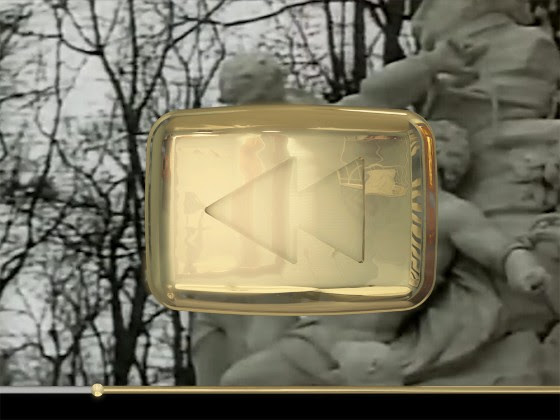 Since 2007, the work of Metahaven (Vinca Kruk and Daniel van der Velden) has extended from graphic identities, spatial installations and publications, to garments and music videos. In recent years Metahaven have turned predominantly to the moving-image, drawing on investigative and speculative methods used as part of their design work. Their films have integrated diverse forms of documentary and fiction, essay film and poetry.
VERSION HISTORY centres on three moving-image works: the newly commissioned feature-length Eurasia (Questions on Happiness) (2018), Hometown (2018) and Information Skies (2016). These films share a vibrant aesthetic language that combines cinematic imagery with graphic, animated layers and immersive soundscapes. They are presented within distinctive installations at the ICA, including a series of murals threaded through the institute's galleries, and a hand-tufted carpet. The dual meanings summoned by the exhibition title – both different versions of history and reality, and an interface through which these versions are rendered – are at the heart of the three works.
Metahaven's films deploy what they describe as 'truth futurism' – a mode of speculation on an altered cognitive order, in which the lack of accountability of the 'post-truth' era has become emotionally processed. Building on the movement in the collective's practice between analytic reporting and affective experience, VERSION HISTORY revolves around a state of epistemic uncertainty, spinning off political and cultural narratives where belief and self-deception are in competition with empirical reality.
Metahaven: VERSION HISTORY Opening: Tuesday 2 October, 6 – 8pm, all welcome ica.art/
The exhibition is organised concurrently with the Stedelijk Museum Amsterdam exhibition Metahaven: EARTH opening Saturday 6 October 2018 and running through 24 February 2019.
Eurasia (Questions on Happiness) (2018) is produced by the Institute of Contemporary Arts, London, and co-commissioned with the Stedelijk Museum Amsterdam and Sharjah Art Foundation. The film is supported by the Museum of Modern Art in Warsaw and Creative Industries Fund NL and generously assisted by Strelka Institute, Moscow.
Categories
Tags