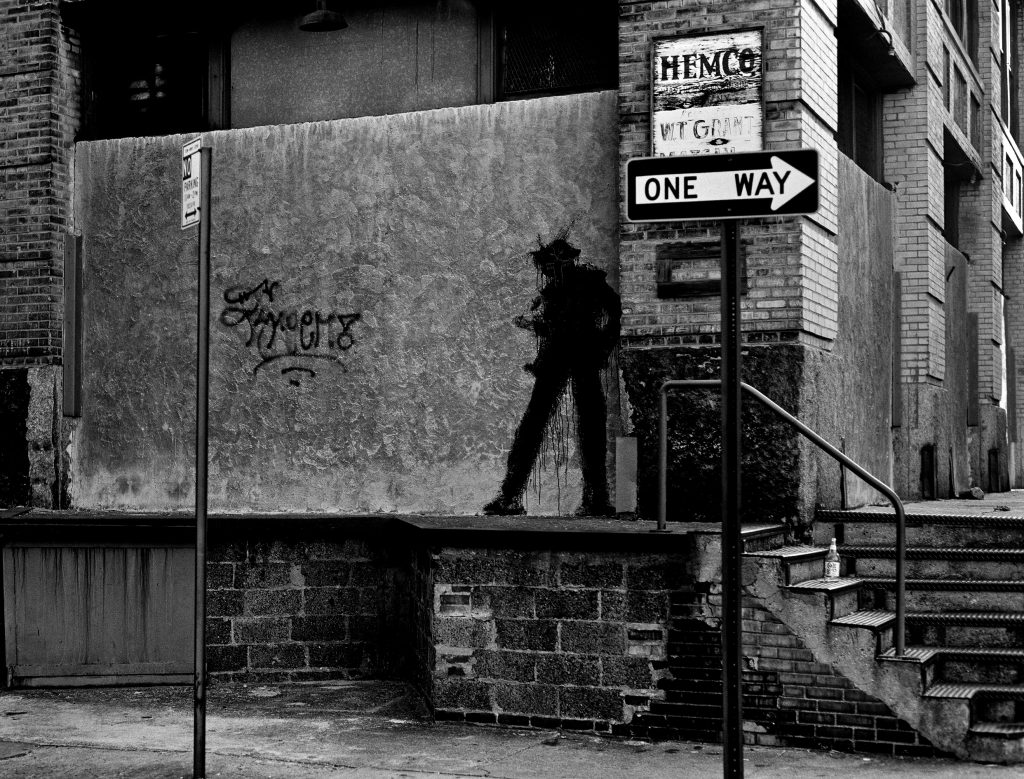 One WayRichard Hambleton Street ArtPhotographed by Hank O'Neal© AVA Holdings Limited
A major new exhibition of paintings by seminal New York street artist Richard Hambleton (1952–2017) will open in London on 13 September 2018. Comprising over 60 original works and photographs, including many that are rare or previously unseen, the exhibition Shadowman will take over the Leake Street Arches underneath Waterloo Station. A display of limited edition Richard Hambleton prints will also open at Maddox Gallery, Westbourne Grove, on 18 September 2018.
Richard Hambleton was at the forefront of the New York street art movement in the early 1980s, working alongside Jean-Michel Basquiat and Keith Haring, and quickly became known for his black 'shadowman' silhouettes that appeared unexpectedly in corners, alleyways and on walls across lower Manhattan overnight.
Often cited as the 'godfather' of street art, Hambleton was the first artist to use the city as a canvas and the first street artist to attract the attention of the lucrative art market, achieving both commercial and critical success in the early 80s.
The exhibition will showcase many of Hambleton's most influential works, including his early 'Shadowman' canvas paintings, a selection of his 'Marlboro' rodeo horse silhouettes and his 'Beautiful Paintings' series of landscapes and seascapes. The exhibition will also feature the iconic photographs of Hambleton's murals across the streets of New York, captured by photographer Hank O'Neal.
Born in Vancouver in 1952, Richard Hambleton studied Fine Art at the Emily Carr School of Art in Vancouver, graduating in 1975. He went on to graduate from the San Francisco Institute of Art and began practising as an artist in the late 1970s. Under the pseudonym Mr Ree, he worked across cities in Canada and the US at night, painting fake police chalk outlines on pavements with a splash of blood-red paint to look like a crime scene. At the start of the 1980s, Hambleton moved to New York and became notorious for his 'shadowman' wall murals.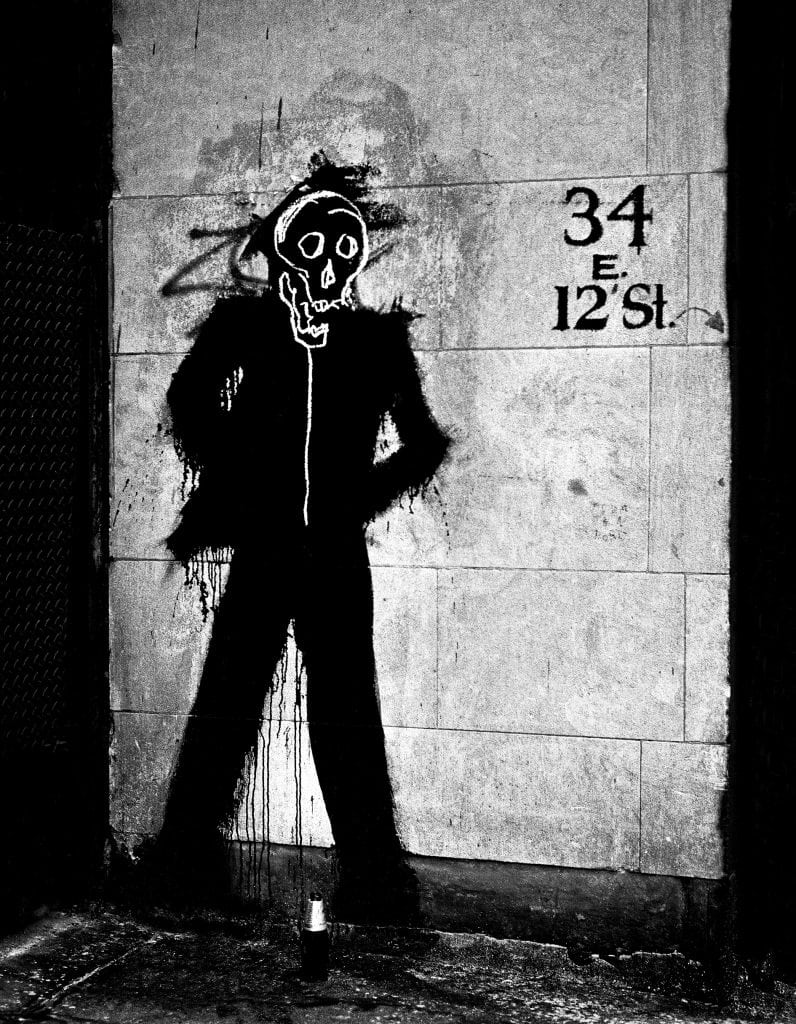 34E12 Richard Hambleton Street ArtPhotographed by Hank O'Neal© AVA Holdings Limited
Hambleton's reputation soared and by the mid-80s he was selling his paintings on canvas for high figures. At the height of his fame, critics revered Hambleton as a definitive American Pop-Expressionist artist. He exhibited at the Venice Biennale in 1984 and was twice featured on the cover of LIFE magazine. Despite an addiction to drugs and a period of homelessness, Hambleton continued to make work until his death in 2017.
Hambleton is credited with starting the New York street art movement, paving the way for the commercial success of his contemporaries, Basquiat and Haring, and inspiring a new generation of artists, including Blek le Rat, who first saw Hambleton's work in Paris, and Banksy, who has anonymously made his mark on the walls of cities throughout his career.
Jointly presented by Andy Valmorbida, art collector and long-time supporter of Richard Hambleton, and Maddox Gallery, Shadowman will be the first major exhibition of Hambleton's work since the artist's death in October 2017.
Richard Hambleton is also the subject of the acclaimed feature-length documentary, Shadowman, which follows his life from the 80s' New York street art scene to worldwide fame. Directed by Oren Jacoby, the film premiered at the Tribeca Film Festival in 2017, where it was nominated for Best Documentary. Shadowman is due for release in the UK in 2018 to coincide with the exhibition.
Richard Hambleton: Shadowman 13th – 15th September 2018 Leake Street Arches, London
Categories
Tags