The Store X The Vinyl Factory and New York's New Museum are collaborating to present the immersive exhibition, Strange Days: Memories of the Future, exploring the work of radical video artists and filmmakers, at The Store X, 180 The Strand in London opening on 2 October 2018.

Install:Kahlil Joseph, Fly Paper, 2017. Installation view: The Store X Berlin, 2018. Photo: Jack Hems
Curated in an exciting collaboration between The Store X The Vinyl Factory and Massimiliano Gioni, Edlis Neeson Artistic Director at New York's New Museum, Strange Days features large-scale installations by 21 internationally acclaimed artists with many of the works making their London or UK debut.
Massimiliano Gioni, Edlis Neeson Artistic Director at the New Museum, said:
"Strange Days will bring together some of the most compelling video artists and filmmakers that have presented works at the New Museum over the last ten years. All of these artists have shifted the ways we think about images and memory by recasting their individual experiences and visions alongside speculations on what the future may hold. The New Museum is delighted to bring this exciting exhibition to audiences in London, and I'm thankful to The Store X for the opportunity to extend our programme's reach to a new public."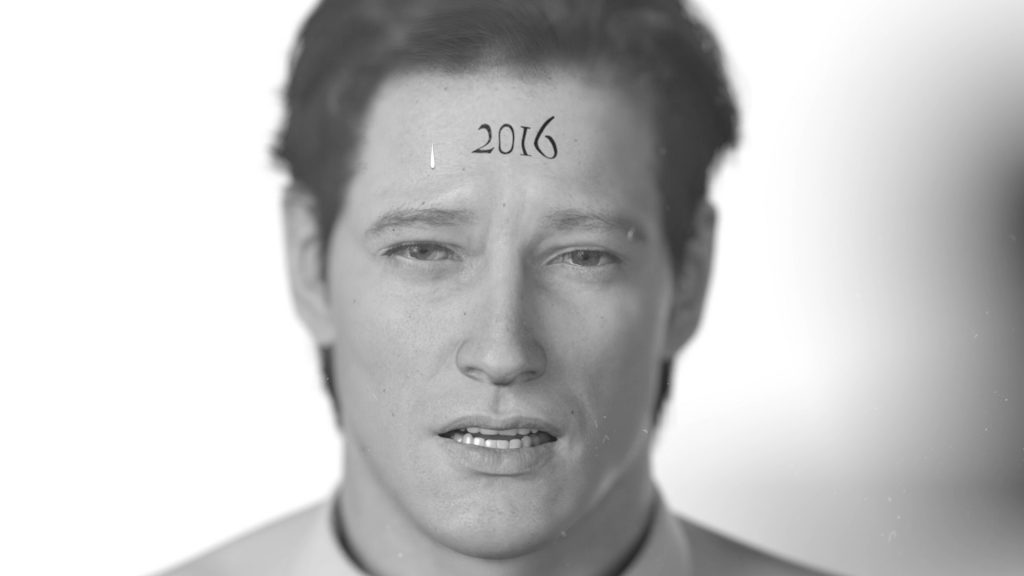 Ed Atkins, Happy Birthday!!, 2014 (still). HD video, sound; 6:32 min. Courtesy the artist and Cabinet, London
Highlights include Kahil Joseph's Fly Paper (2017) – a deeply personal portrait of black cultural life in Harlem, which premiered at the New Museum in autumn 2017 before making its European debut at The Store X Berlin earlier this year; John Akomfrah's Vertigo Sea (2015) – an epic three-screen meditation on the sea as an environmental, cultural, and historical force; Camille Henrot's Grosse Fatigue (2013), in which a rapid succession and layering of images tells the story of creation; and Pipilotti Rist's video and sound installation 4th Floor To Mildness (2016), a work that featured prominently in the artist's celebrated 2016 New Museum exhibition.
The participating artists: John Akomfrah, Jonathas de Andrade, Ed Atkins, Camille Henrot, Kahlil Joseph, Hassan Khan, Ragnar Kjartansson, Oliver Laric, Klara Lidén, Maha Maamoun, Daria Martin, Wong Ping, Laure Prouvost, Cheng Ran, Lili Reynaud-Dewar, Pipilotti Rist, Anri Sala, Mounira Al Solh and Cally Spooner.
Strange Days is the third major show commissioned by The Store X The Vinyl Factory, following critically acclaimed exhibitions "The Infinite Mix" (2016) and "Everything at Once" (2017), presented with the Hayward Gallery and Lisson Gallery respectively. More than 120,000 visitors attended last year, making the annual autumn show a hotly anticipated highlight of London's Frieze Week.
Alex Eagle, Creative Director of The Store X said,
"We are huge admirers of the New Museum and are delighted to be partnering with them on Strange Days. Their rich and versatile programme of film and video art resonates with our own commitment to presenting multidisciplinary work, beyond the confines of traditional artistic practices."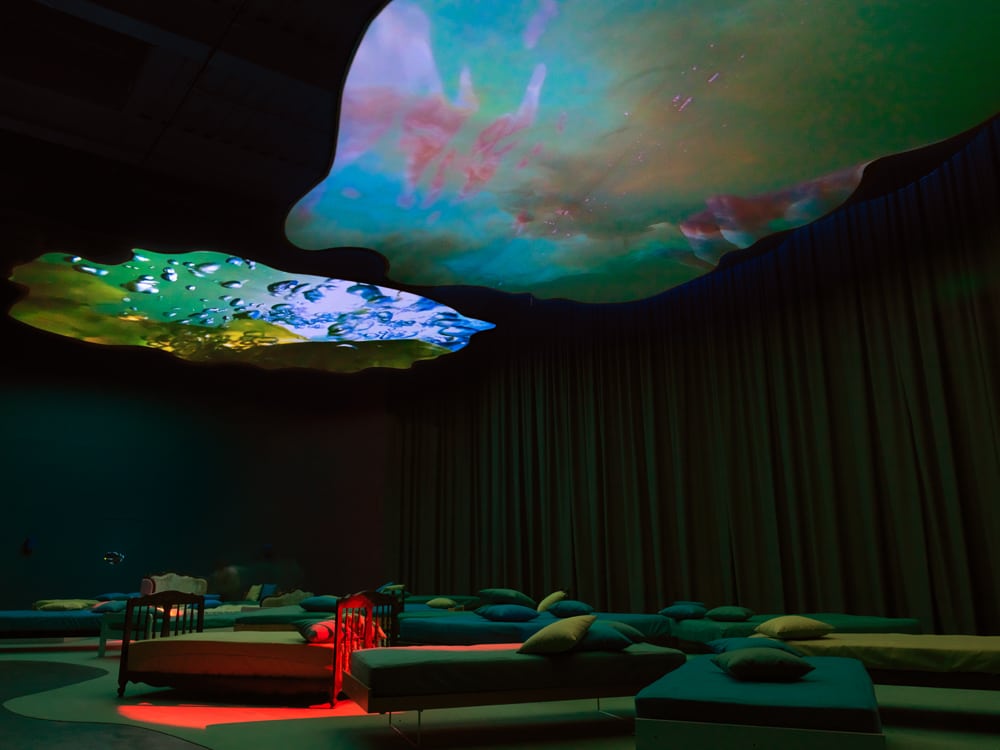 Pipilotti Rist, 4th Floor To Mildness, 2016. Video and sound installation with two projections onto two amorphous screens hanging horizontally from the ceiling, single and double beds with pillows and covers, four projectors, two moving mirrors, four media players, audio system, black sprinkler net, curtain, carpet, wall paint, neon; 8:11 min / 8:11 min / 7:03 min / 6:19 min. © Pipilotti Rist. Courtesy the artist, Hauser & Wirth, and Luhring Augustine. Music and text by Soap&Skin/Anja Plaschg, courtesy Flora Musikverlag and [PIAS] Recordings. Photo: Maris Hutchinson / EPW Studio
Strange Days: Memories of the Future will run from 2nd October to 9th December at The Store X, 180 The Strand. 180thestrand.com
Categories
Tags