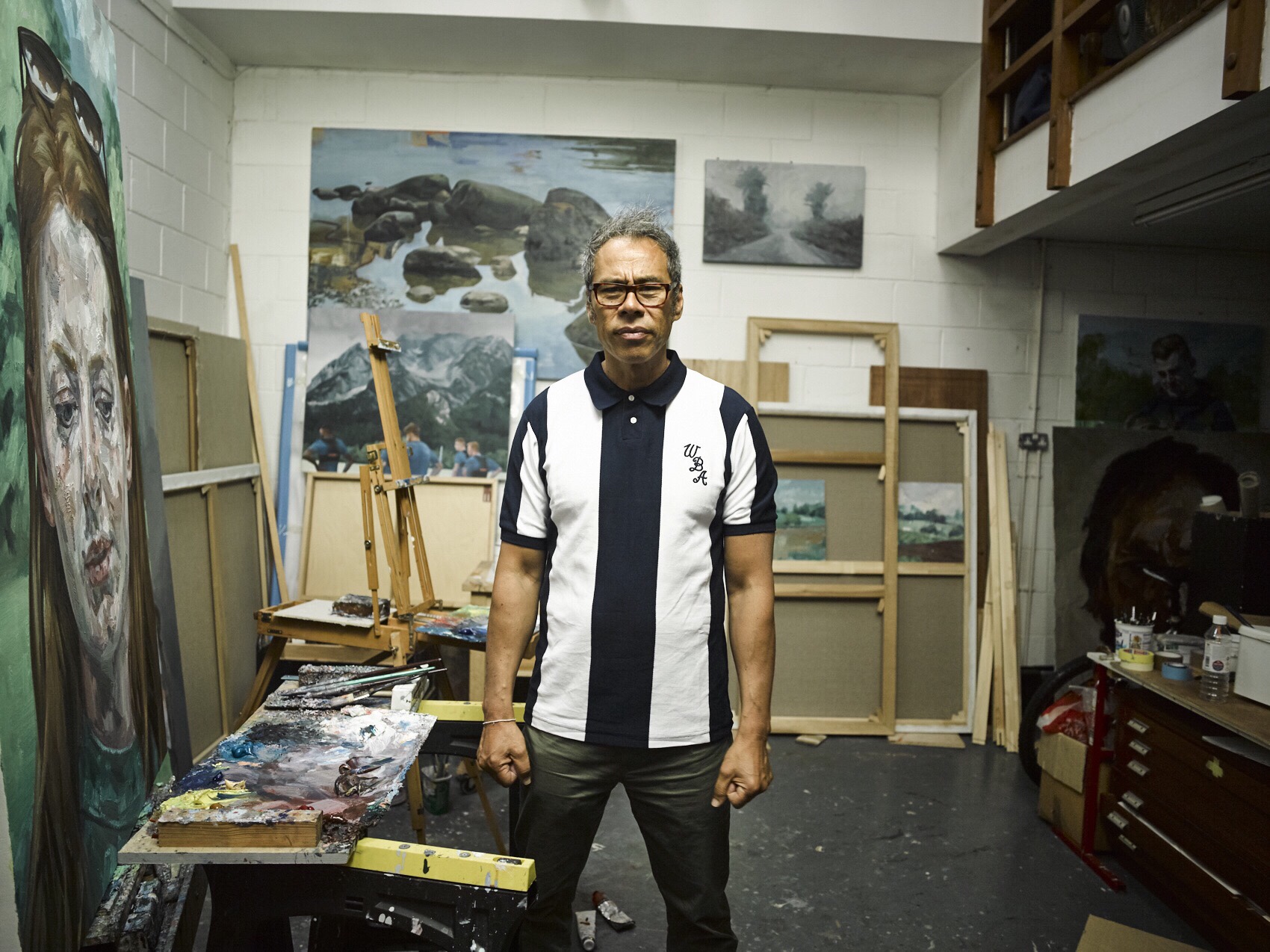 The Football Club: Artist in Residence Sunday, July 29 10pm Channel Four
The Football Club takes portrait artist Tai-Shan Shierenberg on an unprecedented, behind-the-scenes journey through the trials and tribulations of West Bromwich Albion Football Club's turbulent last season before relegation.
Made by Storyvault Films, for Channel Four's Artist in Residence strand, the programme is insightful, thought-provoking and highly emotional as it follows Tai's journey from cynic to super-fan as he seeks to get under the skin of 'the beautiful game'.
Directed by BAFTA-nominated Marcus Plowright, The Football Club is a fascinating and unusual exploration of our national obsession with the game, presenting the footballers, club management and fans in an entirely new light. The programme culminates in Tai unveiling a series of stunning portraits of West Brom players, ex-manager Tony Pulis and life-long fans.
Says Tai: "I wanted to make art about football, because I wanted to understand what it was about the game that makes it so compelling. I began by being slightly mystified by football fandom, but discovered that football is, in fact, a vehicle for an emotionally-rich life.

"I found the experience of making it rather emotional and I'm not ashamed to admit I shed a few tears in the process. It helped that I've worked with Storyvault films for five years and trusted the team implicitly to put the programme together in a compelling way, without being prurient."
The Football Club is another strand in Channel 4 Arts' unique range of programmes that aims to show artists observing, creating and interacting with the world around them to offer the viewer a totally new and different perspective on the world of art. It breaks out of the 'art bubble' without compromising on the quality of the programming or subject matter in any way.
The Football Club: Artist in Residence Sunday, July 29 10pm Channel Four
Categories
Tags