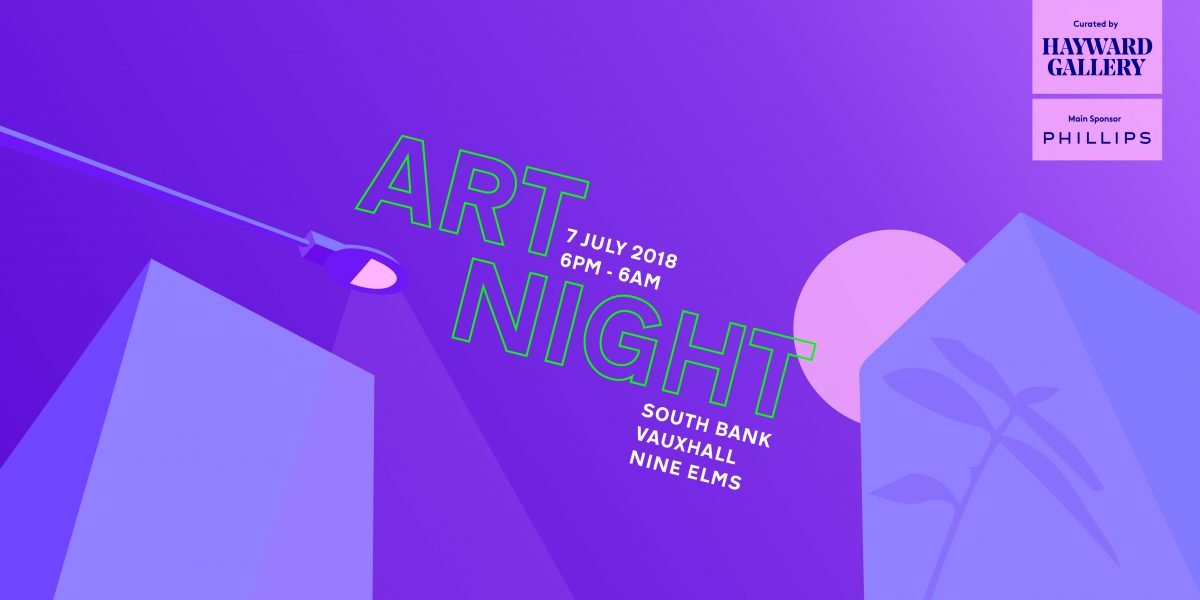 (c) Art Night
Art Night is almost upon us! On Saturday 7 July I intend on spending 12 hours walking around the South Bank, Vauxhall and Nine Elms to see the incredible projects and installations on show.  In true me fashion, I have already created a schedule (not too dissimilar from the arduous task of organising set times for festivals) and will be sharing my trail and thoughts in my usual column.
I have been kindly invited to the Influencer tour taking place today, 5 July.
Courtesy of Thames Clippers, we will be ferrying around as we take photos and absorb what I expect to be an extremely fun atmosphere.
Be sure to check our live stream and posts on Instagram this afternoon and you will be able to catch a glimpse of some of the projects.
All aboard and catch you on the stream!
Categories
Tags