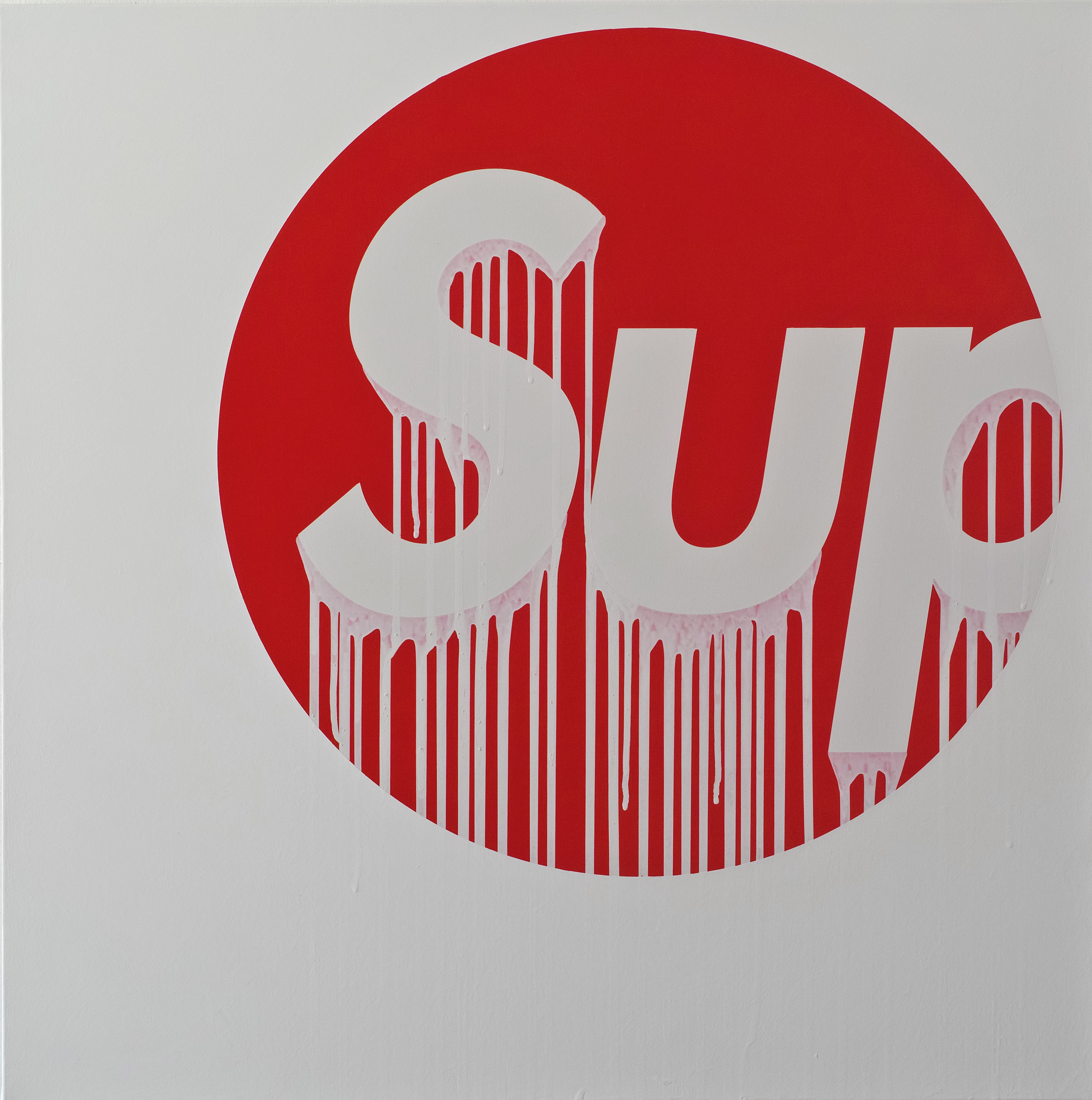 Zevs Cercle Rouge Supreme 2018 Oil on canvas, 2018 Courtesy of the artist and Over The Influence
Over the Influence is to present Supreme même an exhibition of new work by the influential French artist Christophe Aguirre Schwarz, aka Zevs (pronounced Zeus). The exhibition features new canvas works, installation pieces, performance and sculpture.
A pioneering graffiti artist in Paris in the 1990s and one of the most prominent figures of the contemporary street art scene, Zevs is renowned for his signature 'Liquidation' series in which he fearlessly disfigures highly recognizable logos into deconstructed forms. The classic trademarks of established global brands–Chanel, Louis Vuitton, Coca-Cola, Google, among others–are effectively deformed or 'liquidated', subversively debased into thin bands of dripping paint.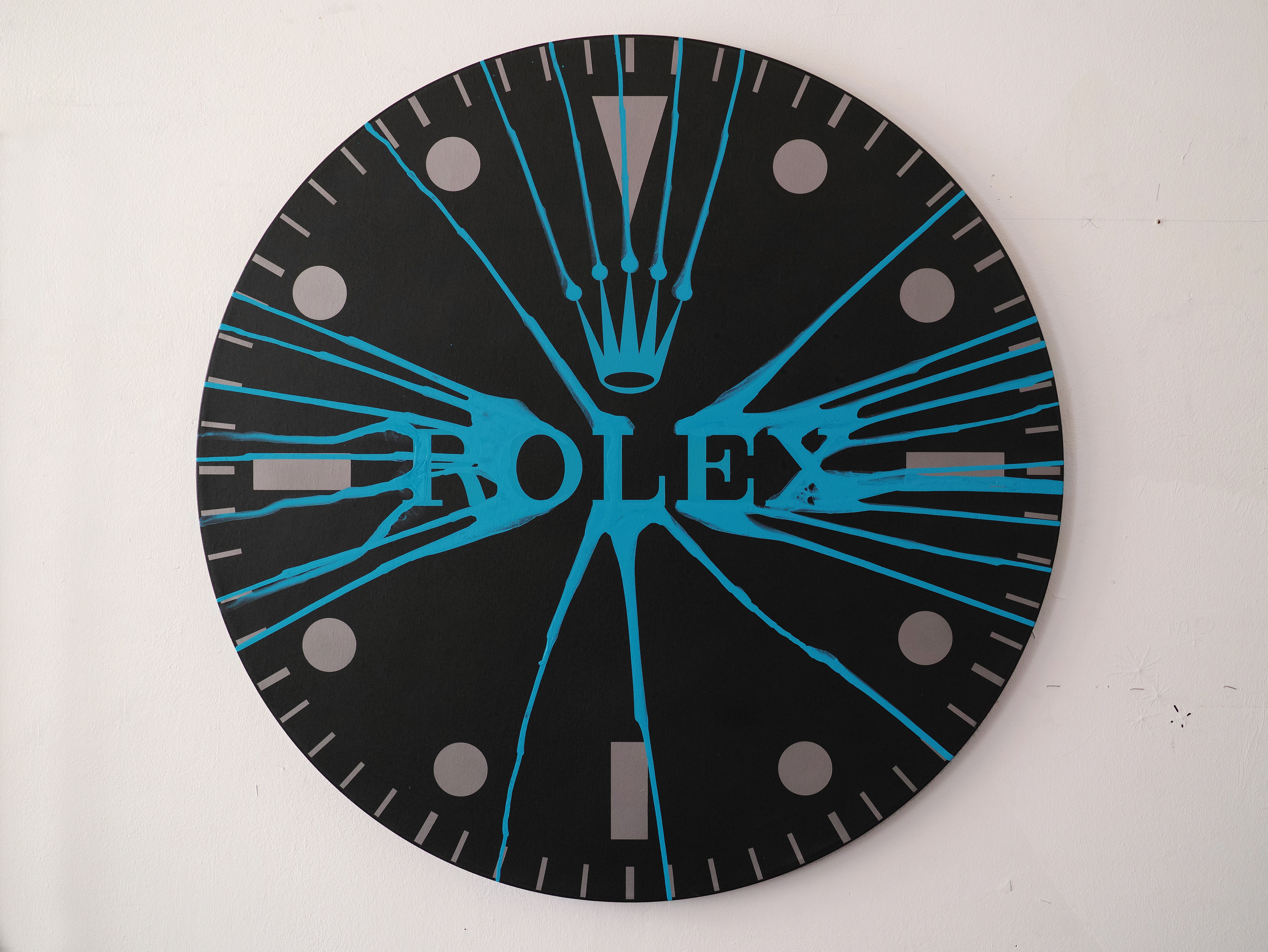 Zevs ROLEX blue 2018 Oil on canvas, Courtesy of the artist and Over The Influence
For his newest series of work, Zevs explores the fetishized relationship between two powerhouse brands: LV and Supreme. Through the use of and distortion of familiar logos he diminishes these iconic commercial images of idealized wealth and status, sexualized desire and beauty, into tainted symbols of shameless modern day materialism, critiquing incestuous nature of the brand collaboration.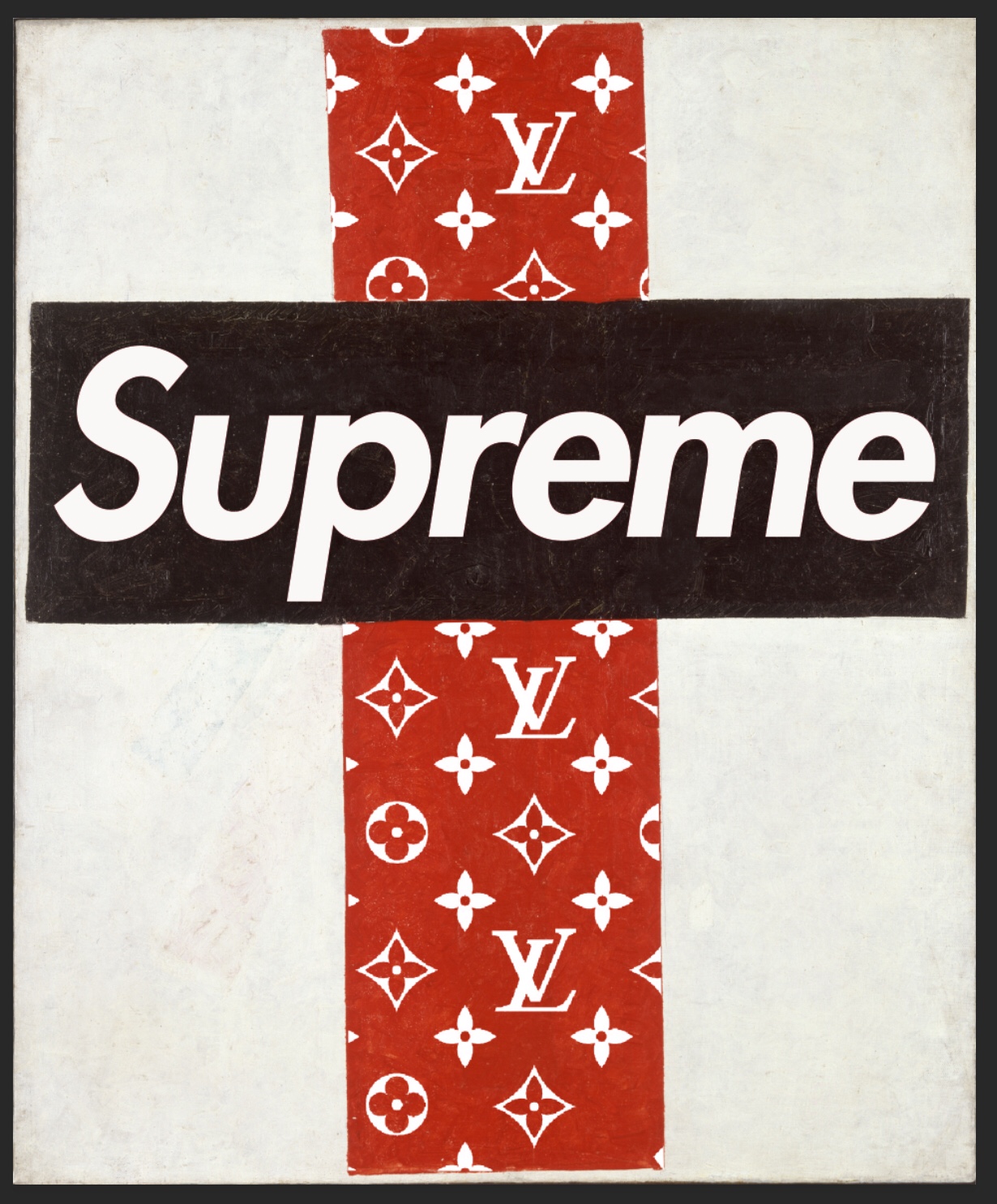 Supreme même marks Zevs' first show in Hong Kong since his well-publicized arrest in 2009 after painting a 'liquidated' Chanel logo upon the facade of a flagship Giorgio Armani store, highlighting what he refers to as 'the battle of the brands'. Blurring the line between street and conceptual art and vandalism, Zevs' bold, explicitly politicized visual interventions irreverently subvert corporate power and the culture of consumerism.
Opening Reception: July 5th, 2018, 6-8pm July 6th – August 4th, 2018 Over The Influence 1/F, 159 Hollywood Road, Central, Hong Kong overtheinfluence.com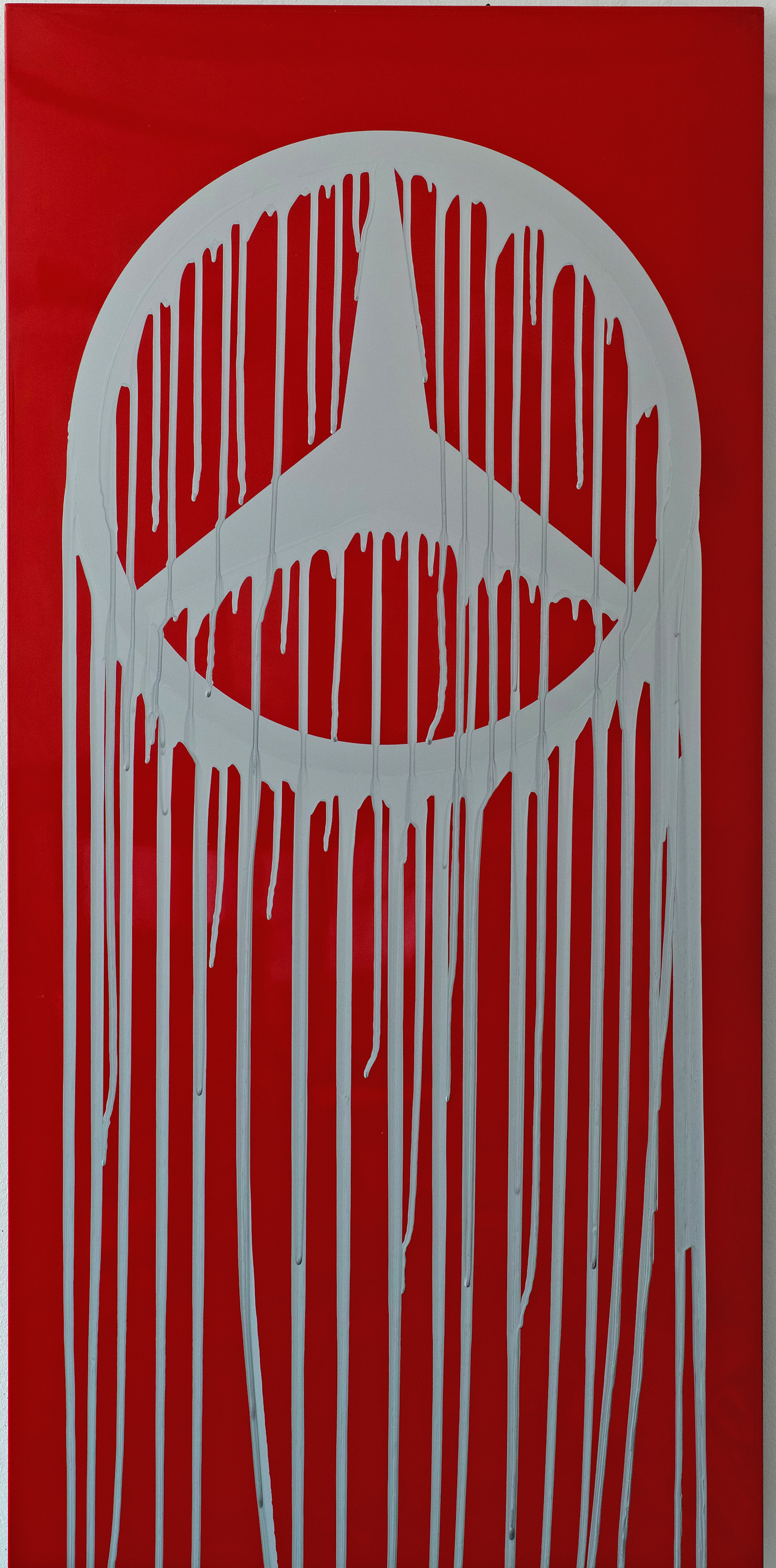 About The Artist
Christophe Aguirre Schwarz (Zevs) (B. 1977, Saverne, France. Lives and Works in Paris, France and Berlin, Germany) first gained renown as a street artist in Paris during the 1990s. He has participated in exhibitions and performances worldwide, including the 2010 Moscow Biennial, Ny Carlsberg Glyptothek in Copenhagen, the Mechelen Cultural Center, and at the historic Cabaret Voltaire in Zurich.
About Over the Influence
Over The Influence is a gallery based in Hong Kong and Los Angeles, dedicated to a vibrant contemporary program of international emerging and mid-career artists. Over The Influence has served as a unique platform in Asia since its launch in Hong Kong in 2016, exhibiting an ambitious international program including Ron Arad (UK), Nobuyoshi Araki (JP), Alexandre Farto AKA Vhils (PT), Invader (FR), and Cleon Peterson (CA). In February 2018, the gallery opened its second space in Los Angeles showcasing a diverse program focused on global contemporary culture. With the launch of Over the Influence Los Angeles, the gallery aims to be a cultural landmark in Los Angeles's vibrant arts district and an internationally positioned gallery focused on developing a dynamic cross-cultural dialogue between Los Angeles and Hong Kong.
Categories
Tags