For the third edition of their yearly Art Safari, running from 18 June to 7 July, The Chelsea Cross have invited artist Ian RayerSmith to exhibit a series of 20 new abstract paintings, each one displayed within a different luxury showroom on the cross of Fulham Road and Old Church Street.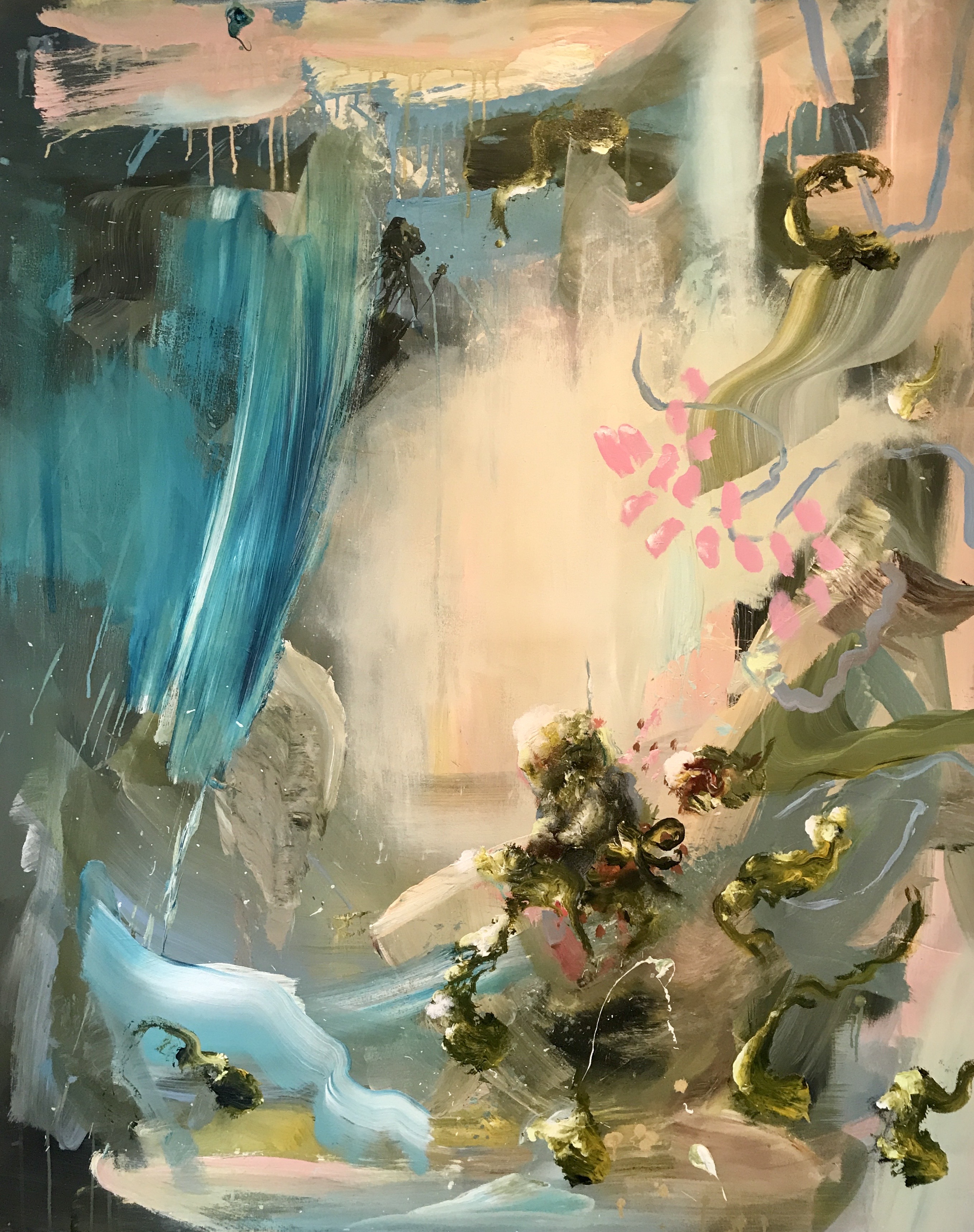 Strongly influenced by the work of the abstract expressionists but also by the romantic light of the Old Masters, Ian RayerSmith's paintings effortlessly fuse abstraction with the figurative and the surreal.
Using classical references, he manipulates and transforms them until they lose their initial context and produce new meaning, ultimately revealing the physicality and sensory nature of the materials.
"In a world preoccupied with technology, there is something remarkable about painting. It connects us back to man's earliest and most elemental forms of self expression. I want my work to exude a raw human energy and I like the brutal act of mark making to be evident on the surface"
Ian Rayer-Smith
I A N R A Y E R – S M I T H presents NEW WORLDS for the CHELSEA CROSS ART SAFARI 2018 18 June-7 July 2018
Private View: 18 June, 6.00-9.00pm CHELSEA CROSS Various Venues 84-265 Fulham Road SW3 www.chelseacross.com
About The Artist
Ian Rayer-Smith is an award-winning abstract artist based in Manchester whose work was recently featured in GQ Magazine. The Chelsea Cross is an essential London destination for the design cognoscenti. A close knit community of specialist showrooms, each offering their own brand of luxury, from bespoke furniture to antiquarian books, hand-made wallpaper to silver and antiques.
ianrayersmith.com
About Mark Westall