Oscar winning actor, producer and artist Adrien Brody has unveiled his new immersive art installation, 'Metamorphosis: Transformations of the Soul,' at Art New York.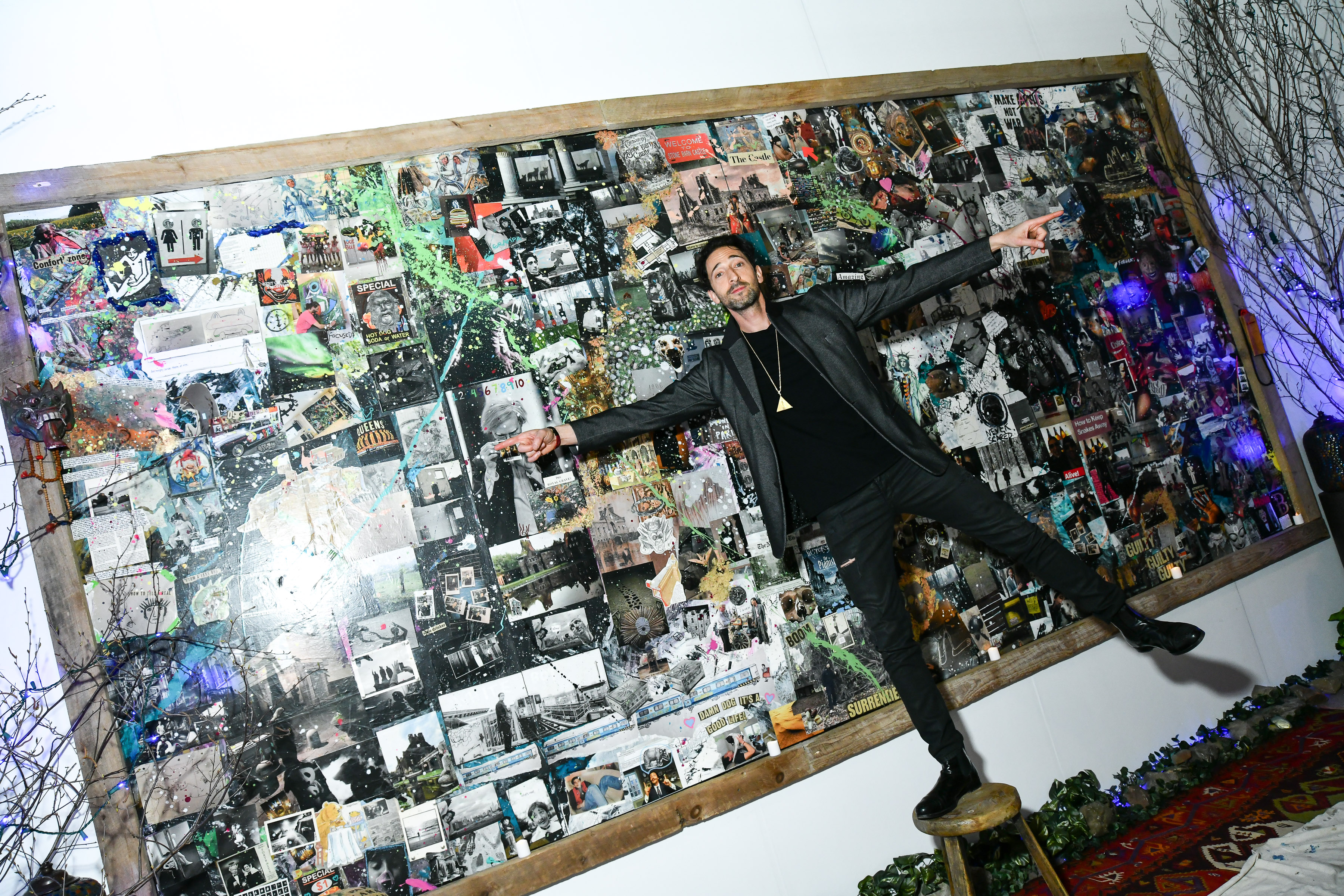 Adrien Brody Art New York Pier 94, New York, NY ©Patrick McMullan Photo – Jared Siskin
Spanning video, sound, collage and paint, the multimedia installation was developed as a meditation on his artistic influences that represents a lifetime of influences, experiences and labors of love. In an act of radical transparency, Brody reveals to viewers the sources of his imagery in the form of intimate and public memories, meant to shed light on the interdependency of artistic mediums and life experiences.
Art New York, presented by Art Miami, returns to Pier 94 for its fourth edition offering noteworthy and fresh works by important artists from the contemporary, modern, post-war and pop eras, and featuring paintings, photography, prints, drawings, design and sculpture. The highly anticipated 2018 edition will see more than 95 international galleries from 30 countries come together to represent over 1,200 artists, including CONTEXT, a platform for a selection of new and established galleries to present emerging, mid-career and cutting-edge talent.
Following the week's festivities, Brody's exhibition will continue with forthcoming shows at the Michelangelo Academy of Design in Florence, Italy (2018), and the New York Show (2019).
Thursday, May 3, VIP Preview, 2pm – 5pm; General Admission, 5pm – 8pm; Friday, May 4 and Saturday, May 5, 12pm – 8pm; Sunday, May 6, 12pm – 6pm
Pier 94, 12th Avenue at 55th Street, NY, NY, 10019 artnyfair.com
Categories
Tags