Art critic Tabish Khan brings you 'The Top 7 Art Exhibitions to see in London' this week. Each one comes with a concise review to help you decide whether it's for you. Hurry, as all close soon: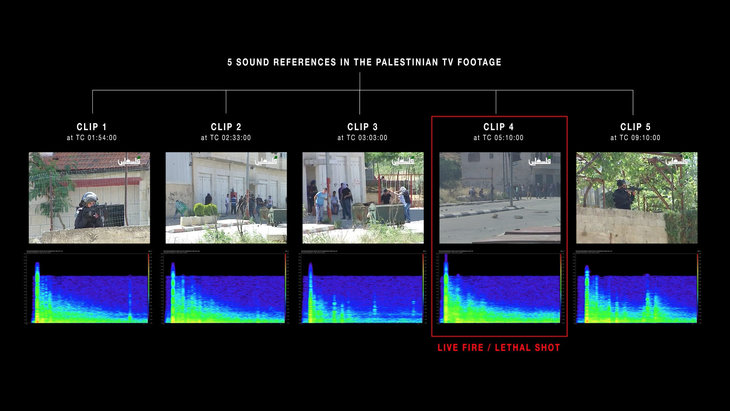 Forensic Architecture @ ICA
They've just been nominated for the Turner Prize, and there a few weeks left to see why they were nominated and in my opinion why they should win. This ICA exhibition is extremely dense but stick with it as thorough investigations look into whether an Israeli soldier murdered a Palestinian teenager or whether adequate measures are in place to aid sinking boats full of migrants. Art should be able to transcend the gallery and make a difference in the wider world, here's proof of it. Until 13 May.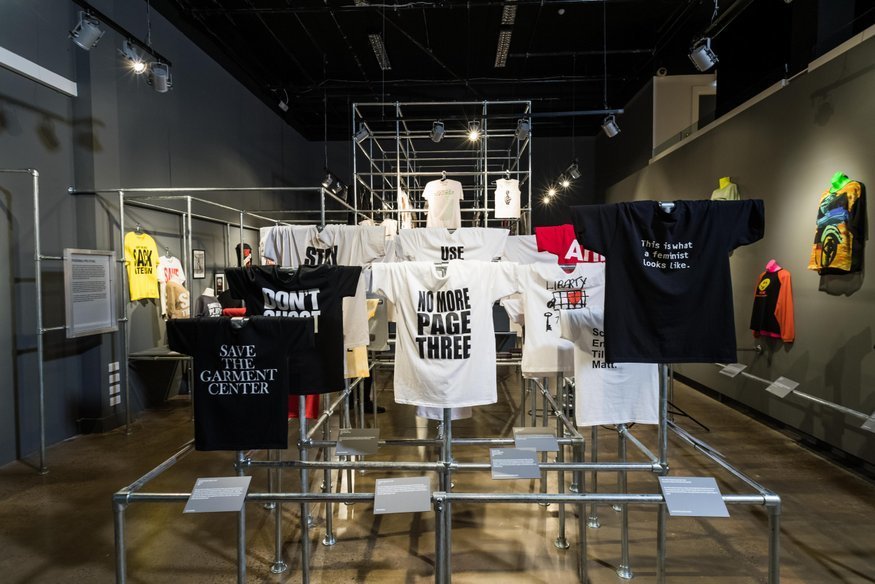 T-shirt: Cult – Culture – Subversion @ Fashion & Textile Museum
This humble garment gets an exhibition that shows it in the light of being an extension of our identities, the canvas for artworks and a medium of protest. Whether it says 'no more page three', 'I'm a Muslim, don't panic' or simply the symbol of your favourite band every t-shirt carries a message and you may find hundreds of them in this densely packed show. Until 6 May. 
2018 Sony World Photography Awards exhibition @ Somerset House
This superb photo-fest returns to Somerset House containing a wide variety of work covering all aspects of photography. Whether you want nature photography, manipulated architecture or sporting action this show has you covered. Candida Hofer has a special section dedicated to her so we can see her massive photographs of beautiful empty interiors like the Hermitage and Trinity College Library in Dublin. Until 6 May.
The Lost Words @ Foundling Museum 
If only a third of primary schoolchildren can identify a magpie, then we really have become disconnected with nature. In response to this two artists have combined to create elegant drawings and poetry about our local wildlife from kingfishers on the hunt to balletic otters underwater. It's a meditative show and takes us away from the urban jungle that is London. Until 6 May.
Two Journeys: Bernard Cohen and Nathan Cohen & Tom Hammick: Lunar Voyage @ Flowers east
Father and son artists combine to bring us a colourful overload of an exhibition. It's great to see how parental influence shapes an artist's work, there's a lot of Bernard's work in Nathan's pieces but they are forging a direction of their own. Meanwhile upstairs the woodcut series by Tom Hammick tell a surreal narrative of interstellar travel. Whether you like your painting abstract and complex or narrative and figurative, Flowers has you covered. Until 5 May. 
Invisible Cities: Architecture of Line @ Waddington Custot
This group show has an excellent selection of architectural works that look at the lines between the real and the imaginary, the ideal world and today. These architectural ideas are explored through the surreal figures and buildings of Di Chirico to the iridescent Plexiglas works of Thomas Saraceno. Make a beeline for it and thankfully there's no line to get in. Until 10 May.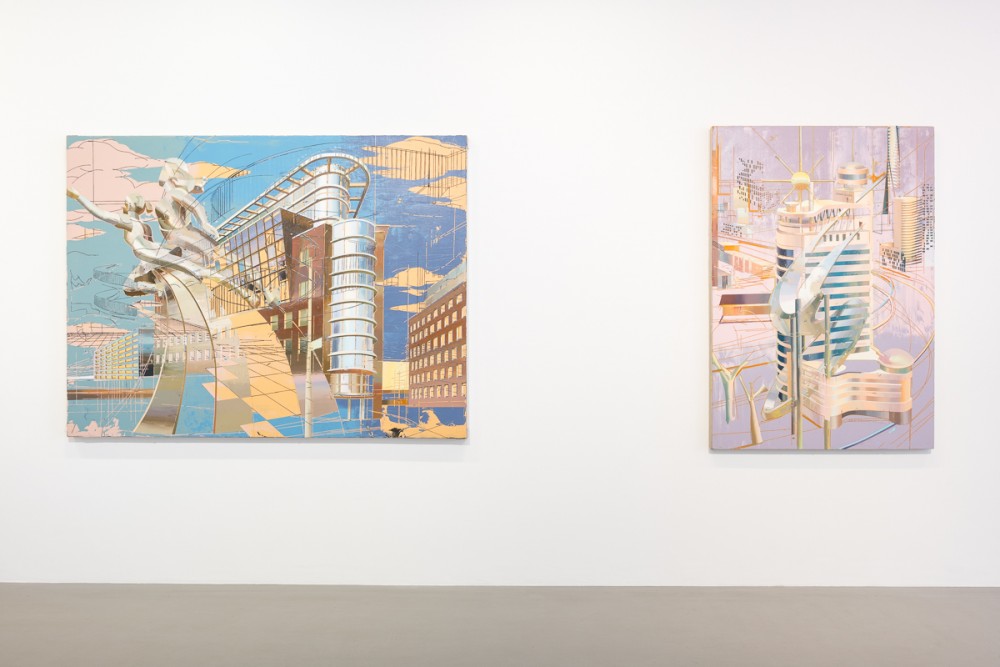 Witness @ Pilar Corrias
If you still haven't had your fill of architectural art then head to a selection of contemporary artists at Pilar Corrias. Cui Jie mixes Eastern and Western architecture in detailed layered paintings, while plugs and leads pop out of the wall in an installation by Zhang Ruyi. Chen Wei captures the neon glare of cities by capturing colours through glass so the image becomes more abstract. It's a great mix of Chinese artists taking on themes such as domesticity and gentrification. Until 4 May. 
All images copyright artist and courtesy gallery. Sony World Photo image copyright Antonio Gibotta, Foundling image copyright Jackie Morris, T-shirt image Ian Gavan / Getty Images.
Categories
Tags