Ed Atkins Olde Food CABINET opens 26th April
Ed Atkins is one of the most distinctive representatives of a generation of artists explicitly responding to digital media's ever-increasing ubiquity; Atkins creates worlds of crazed artificiality and desperate realism. His computer-generated videos feature shabby, lonely protagonists with disarming and marked fidelity. His animations demonstrate their digital constitution – their near-total artifice – even as they simultaneously strive for a disturbing level of lifelikeness. Atkins' works get under the viewer's skin, rendering a queasy corruption of substance, both material and concept – just as the idea of "Old Food" raises a suspicion of use squandered, of goodness spoiled.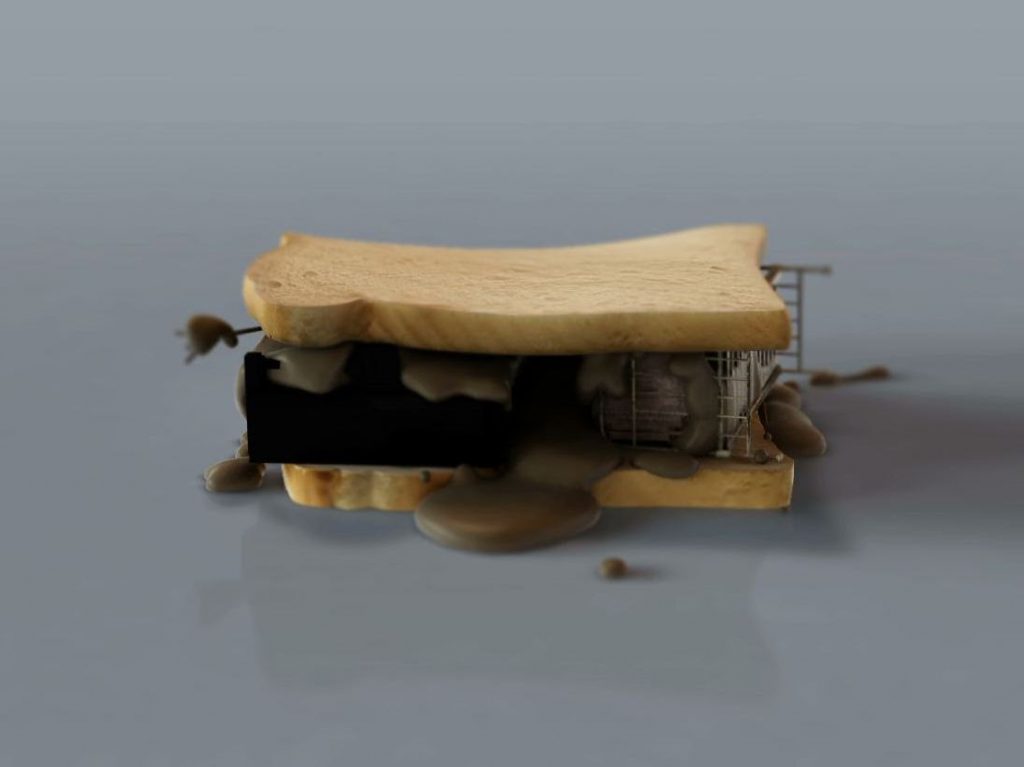 Exhibition 26th April – 2nd June 2018 Thursday – Saturday, 12.00 – 6.00pm
About
Ed Atkins (1982) is a London, UK based artist best known for his video art and poetry. Atkins lectures at Goldsmiths College in London and has been referred to as "one of the great artists of our time" by the Swiss curator Hans-Ulrich Obrist.
Categories
Tags