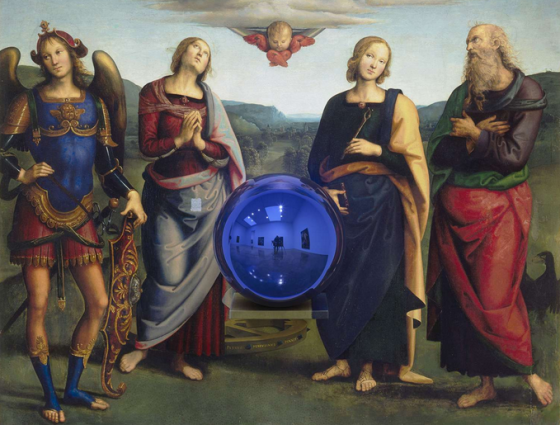 On the final day of Jeff Koons's exhibition at Amsterdam's 15th-century Nieuwe Kerk a visitor accidentally smashed one of the artist's works from his 'Gazing Ball Paintings' series. The work, Gazing Ball (Perugino Madonna and Child with Four Saints) (2014–15) consisted of a delicate blue glass ball juxtaposed with a handpainted replica of an altar work by the 16th-century Italian artist Pietro Perugino. Or as theJeff Koons said in a recent interview,
'You become part of the painting and the painting becomes part of you'.
Unfortunately one overly curious visitor took Koons at his word, to the point of actually touching the glass ball and it shattered into pieces.
Categories
Tags