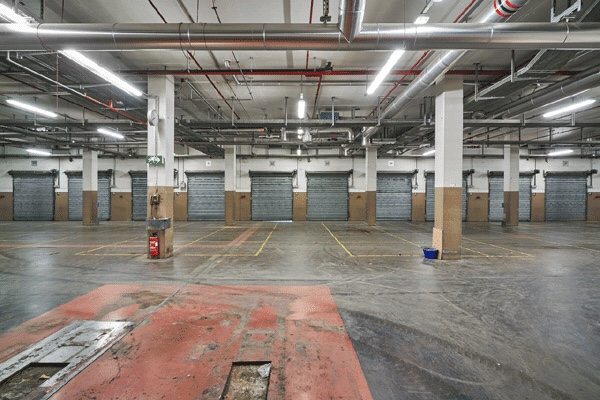 VOLTA14 moves location for the upcoming 2018 edition, inaugurating the former COOP distribution center at Elsässerstrasse 215, adjacent to Novartis Campus, the Basel headquarters of the global healthcare company. Following the adage "there's no place like home", VOLTA's new venue is a five-minute walk from Voltaplatz, site of the original VOLTAshow and down the street from where the Rhine baptized its founders back in 2005. VOLTA14 opens in previews on Monday, 11 June and continues through Saturday, 16 June, concurrent with Art Basel Week 2018.
Amanda Coulson, VOLTA Artistic Director, notes:
"VOLTA's journey started 14 years ago at Volta-Platz in Basel, right around the corner from our latest venue. Throughout the years, VOLTA consistently claimed new territory through content and location. Always evolving, continuously reinventing our shape, consistently moving forward, constantly exploring new terrains and positions. We aim to do what we do best: providing a platform for professional gallery work while remaining a place for research and discovery."
VOLTA's activation of the COOP warehouse, now owned by the City of Basel, marks the beginning of a neighborhood-wide rejuvenation plan, which will include a school and a variety of creative startups and ateliers in the following calendar year. VOLTA, Basel's fair for new international positions, sets the tone by planting its artistic flag as the first major event within the space. The exhibition hall at Elsässerstrasse 215 features 2,500 square meters, industrial functionality. Approximately 75 galleries from across the globe will mount compelling projects within this space, with a full exhibitor list to be announced in the coming weeks. Additionally, familiar faces to the VOLTA Basel brand – including Meyers Culinarium, Aesop, and Volta Bräu – will further outfit the hall with culinary delights and VIP resources.
VOLTA14 in Basel follows a successful eleventh edition of VOLTA NY in March, which featured the critically received curatorial project The Aesthetics of Matter, co-curated by Mickalene Thomas and Racquel Chevremont, as well as the commencement of VOLTA's multifaceted creative and social endeavor, VOLTA Cares – from an artist-designed tote bag benefiting a local charity, to engagement with families of institutional partners – to further develop and assert what an art fair can and should be.
VOLTA14 connects with Art Basel via the Dreirosen-Bridge: 4 minutes by automobile, 9 minutes by bicycle, and 15 minutes by direct tram (Line 1) to Voltaplatz. The hall is likewise connected via direct tram (Line 11) from Basel's main train station (SBB), as well as from the Schaulager.
Monday, June 11 – Saturday, June 16: Preview, Monday, June 11 Guest of Honor Preview 10 am – 12 pm
VIP and Press Preview 12 – 2 pm Public Vernissage 2 – 7 pm voltashow.com
Elsässerstrasse 215, Basel adjacent to Novartis Campus 3 min walk from Voltaplatz
SHUTTLE SERVICE // Shuttle service to and from Art Basel Tuesday – Saturday 12 – 6 pm
Categories
Tags