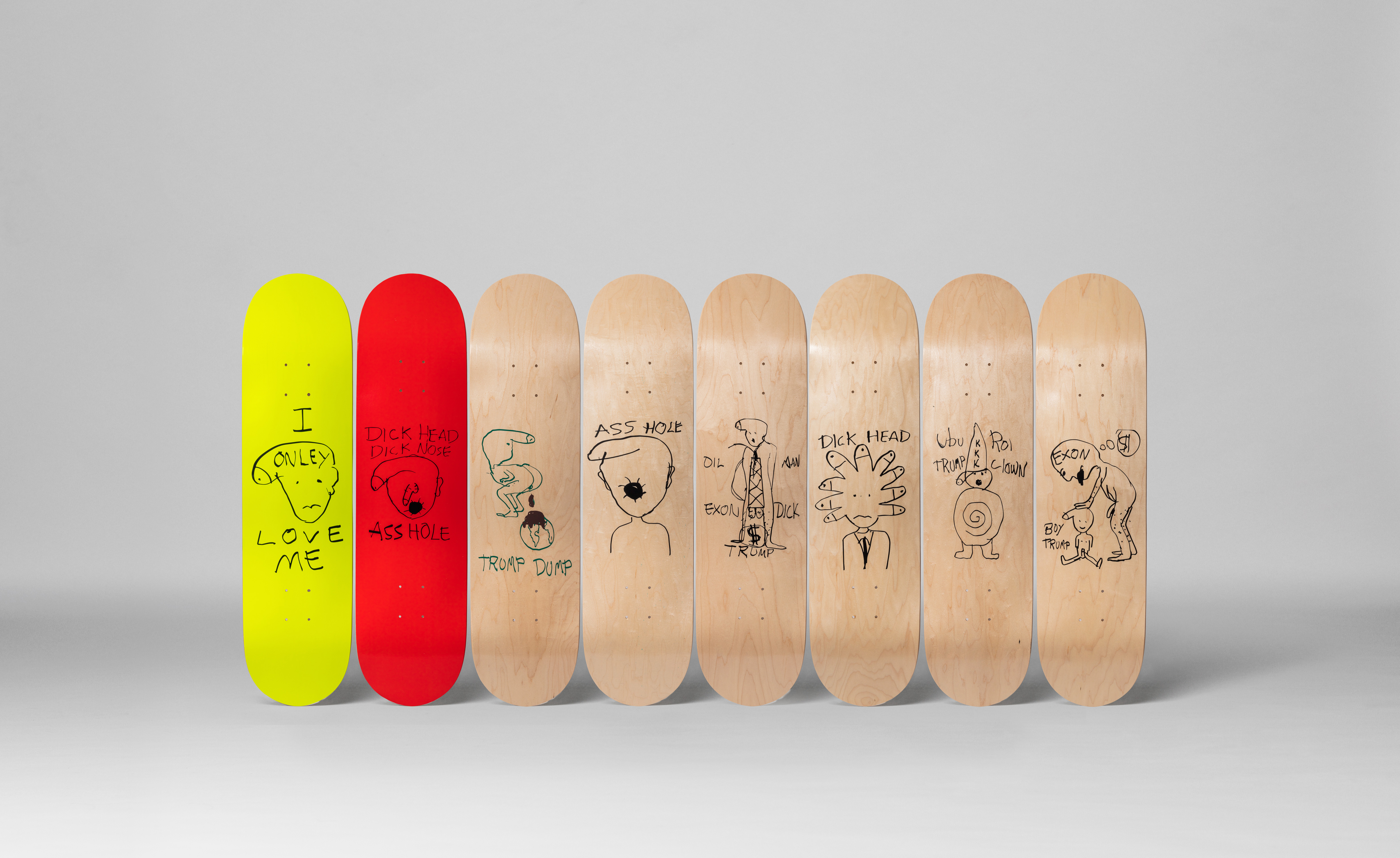 Cutting edge contemporary art brand The Skateroom, announces its second collaboration with the contemporary artist Paul McCarthy. The launch will be hosted at Hauser & Wirth Los Angeles on Jan 19th from 5 to 7pm in the presence of the artist.
For this second round, the LA-based artist Paul McCarthy designed a set of eight skateboards that features visuals he created in support of The Women's March. These new edition are a real depiction of the artist feelings about Donald Trump's presidency.
The launch of the editions coincides with the one-year anniversary of Donald Trump's inauguration.
20 % of the proceeds of the new editions will fund the growth and the maintenance of the current programs of Skateistan's Skate school that Paul McCarthy and The Skateroom contributed building in Johannesburg.
The boards are sold at $350 each and are in edition of 50. The set of eight boards are sold at $5000 each and are in editions of 50. Both the editions 'I Only Love Me'(yellow) and 'Dick head, Dick Nose, Ass Hole'(red) can not be sold individually but only in the set. The editions are on sale at every Hauser & Wirth worldwide.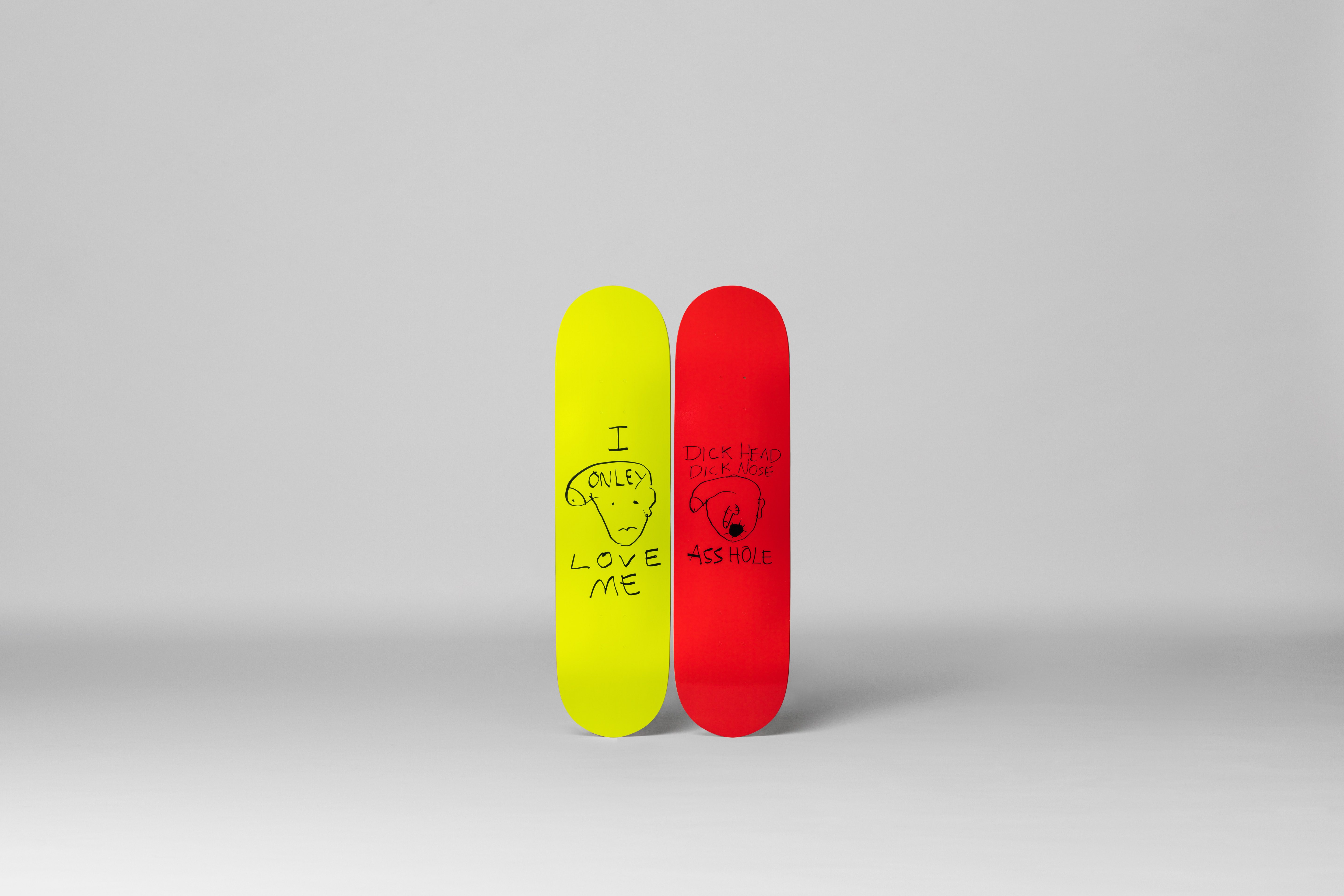 In 2016, Paul McCarthy and The Skateroom launched the first edition of skate decks that featured images from the artists PROPO 'series'. The proceed from the first collaboration fully funded the first Skateistan skate school in Johannesburg, South Africa. The school currently engages 290 students, f which 94% come from low-income backgrounds and over 40% are girls.
Launch Jan 19th 5- 7pm Hauser & Wirth Los Angeles www.hauserwirthlosangeles.com
Categories
Tags