For the first time, Block 336, London, to welcome Bloomberg New Contemporaries.
New Contemporaries is the leading UK organisation supporting emergent art practice from UK art schools. Since 1949 it has consistently provided a critical platform for new and recent fine art graduates primarily by means of an annual, nationally touring exhibition.
Throughout the exhibition's history a wealth of established artists have participated in New Contemporaries including post-war figures Frank Auerbach and Paula Rego; pop artists Patrick Caulfield and David Hockney; YBAs Damien Hirst and Gillian Wearing; alongside contemporary figures such as Tacita Dean, Mark Lecky, Mona Hatoum, Mike Nelson, Chris Ofili and Rebecca Warren; whilst more recent emerging artists including Ed Atkins, Marvin Gaye Chetwynd, Rachel Maclean and Laure Prouvost have also taken part.
Selected artists chosen by guest selectors Caroline Achaintre, Elizabeth Price and George Shaw are: Raen Barnsley, Calum Bowden, Eleanor Breeze, Christy Burdock, Robbie Campbell, Neil Carroll, Sofia Caselli, Adam Castle & Ed Twaddle, Tereza ?erve?ová, Sarah Cockings & Harriet Fleuriot, Declan Colquitt, José R. Cordeiro, Jake Elwes, Darek Fortas, Rufus Roma Genn, Matthew Gough, Thomas Greig, Tom Hatton, Caitlin Hazell, Gabriella Hirst, Jack Howell Evans, Hettie James, Jack Killick, Carla Lavin, James Laycock, Gal Leshem, Melissa Magnuson, Lucy Mayes, Amanda Moström, Rhona Mühlebach, Nathan Roy Newton, Robbie O'Keeffe, Irvin Pascal, Katarzyna Perlak, Seth Pimlott, Tom Platt, Glen Pudvine, Maïa Régis, Harriet Rickard, Martin Sekera, Devlin Shea, Felix Treadwell, David Walker Kennedy, Max K. Weaver and Michaela Yearwood-Dan.
The exhibition will bring together traditional techniques and materials alongside film and video. Themes include narratives exploring identity, as individuals and as communities; as well as truth, fiction, and the unreliability of memory with the resulting exhibition offering a unique nationwide insight into UK art schools today.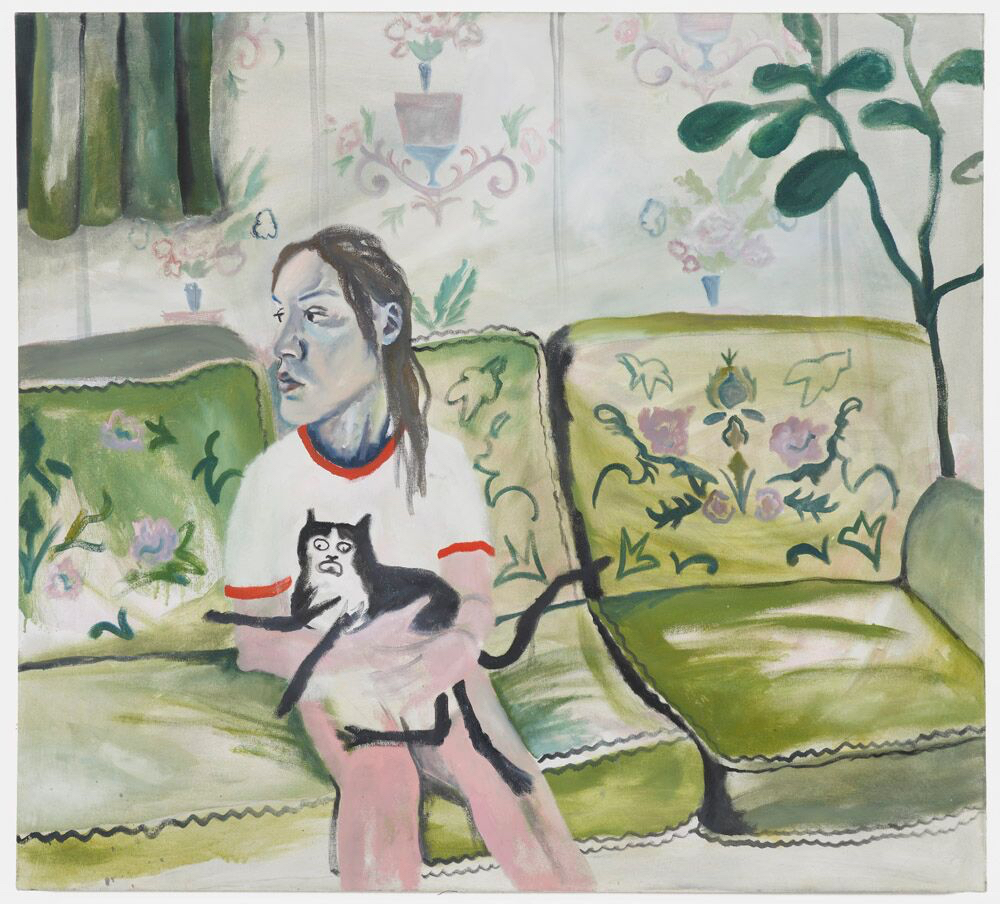 Eleanor Breeze Joey at Hearts Delight, 2015 Oil on canvas, 100 x 110 cm
By re-imagining memories and old photographs from family life, Eleanor Breeze creates paintings which depict scenes that may or may not have occurred in the past. In Melissa Magnuson's work, fragments of stories, memories, facts, fiction, half-truths and current events are interwoven constructing an alternate version of events that are familiar yet unsettling. Global issues of landscape, power and identity reoccur with the artist's open dialogue and engagement with the communities she photographs at the core of her work.

em>Tereza Cervenová Boy With A Shell, 2016 C-Type photograph, 76.2 x 60.9 cm (unframed)
Exploration of identity, as individuals and as communities, form Tereza Cervenová  work with themes of belonging and 'a sense of home' recurring in her photography whilst Michaela Yearwood-Dan explores what it is to be a young second generation Black British woman. Yearwood-Dan's practice narrates the juxtaposition between the 'exotic' fabrication projected upon the artist and the heavily stigmatized realities of her life. Providing an opportunity to view two worlds – the 'tropical' West Indies and 'urban' London – the artist is transported between these two positions.
In her work Devlin Shea depicts moments of palpable, yet barely visible tensions, hinting at the internal emotional state of her figures. Her work depicts intimate moments in time or quick gestures that are more cathartic than visually telling, reflecting Shea's fascination in the way sub-conscious gestures manifest as physical communication. Meanwhile James Laycock's films draw on the conventions of post-war theatre, 'kitchen sink' dramas and TV sit-coms. Ideas of class distinction, nationalism and religion each reoccur with the fabricated set and props becoming metaphors for the characters' conditions.
Meanwhile Adam Castle & Ed Twaddle's film To Me You Mean The Most sits somewhere between a rehearsal, a theatrical performance and a TV sitcom. Filmed in a community hall, the work examines the way in which we absorb popular culture and re-perform it in our daily interactions with each other. Repeating lines that we've heard a million times before, the words of the two characters are thick with commercial gloss yet amongst the clichés there may be some truth in what they say.
"We are delighted to bring New Contemporaries to Block 336 and to be working in such a dynamic and creative environment. New Contemporaries continues to provide a professional platform for emerging artists' work to be seen and discussed whilst also providing access to professional development opportunities for practices to become more sustainable. By touring the exhibition to venues within the UK, our aim is to demonstrate the current artistic vibrancy nationwide."
– Kirsty Ogg, Director, New Contemporaries.
Bloomberg New Contemporaries 2017 27th January to 3 March 2018 at Block 336 block336.com
www.newcontemporaries.org.uk/block-336-london
Categories
Tags