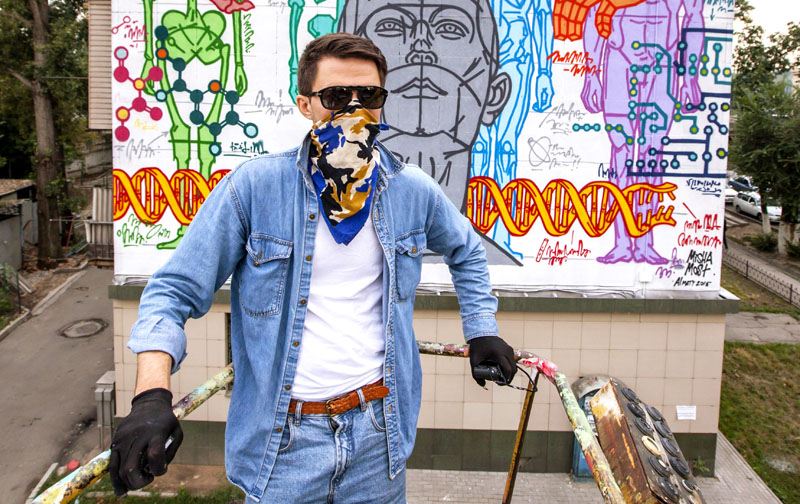 Russian graffiti artist Misha Most has produced a massive mural of 10,800 sqm called Evolution-2 the mural celebrates the 25th anniversary of the United Metallurgical Company, and the 260th anniversary of the metallurgical plant in Vyska, it covers the entire façade of the 'Stan-5000' industrial complex and was created by the artist and five assistants in 35 days.
The mural project was chosen in the course of the 'Vvyksa 10000' open competition, juried by well-known artists, designers and architects.
artovrag-fest.ru/eng/
www.mishamost.com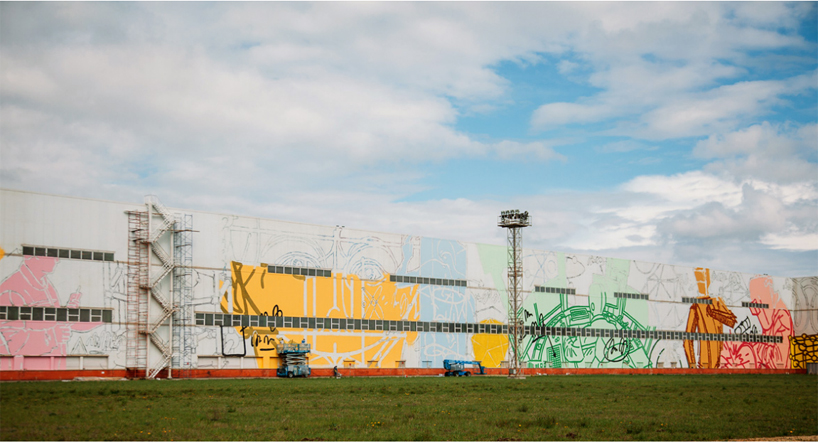 About The Artist
Misha was born in Moscow in 1981. He started his career in 1997 at the dawn of the development of Russian street art. Since 2004 he has also created paintings. His works have been exhibited in exhibitions in Russia, Ukraine, Azerbaijan, Great Britain, USA, Italy, Switzerland, Germany, France and other European countries. A member of the Moscow International Biennale of Contemporary Art and the Moscow International Biennale of Young Art (2011, 2012). Nominee for the Kandinsky Prize (2008). Curator of the project "The Wall at Winzavod" (2013). In 2016 in the Bronx (New York, USA) Misha Most created one of his biggest works abroad (300 sq.m.). In 2017, on the facade of a metallurgical plant in the city of Vyksa (Nizhny Novgorod region), Misha created a monumental work of 10,000 square meters, which is a world record.
About Mark Westall