Art critic Tabish Khan brings you the top art exhibitions to visit this week. Each one comes with a concise review to help you decide whether it's for you.
Melancholia: A Sebald Variation @ King's Cultural Institute 
The King's Institute explores the theme of melancholia in this exhibition and starts with the fantastic Albrecht Durer print of the same name, showing a rather glum winged figure. At the other end of the scale we have a 54 minute video of an artist swimming, cycling and running between where the composer Chopin's heart and body are buried – over 1,000 miles apart. There aren't many works in this show but they really make an impact. Until 10 December.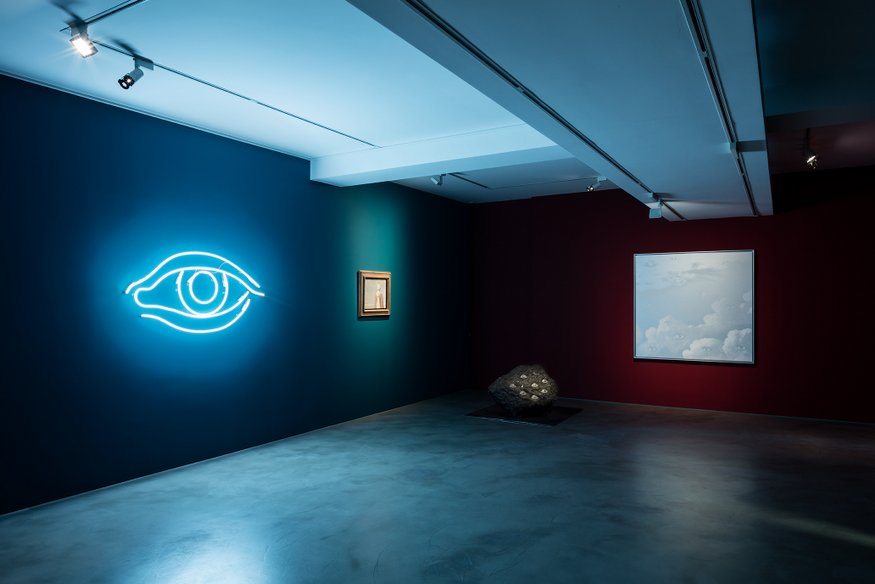 Laurent Grosso: The Panoptes Project @ Olivier Malingue
A glowing neon eye stares at us, other eyes look at us from books, as sculpture and paintings. We're surrounded. Distorted eyes on a Picasso and a surreal eye on a column by Rene Magritte interact with other eyes coming at us from contemporary works. This is an unsettling eyeful of an exhibition studying the phenomenon of art that looks back at the viewer. Until 9 December.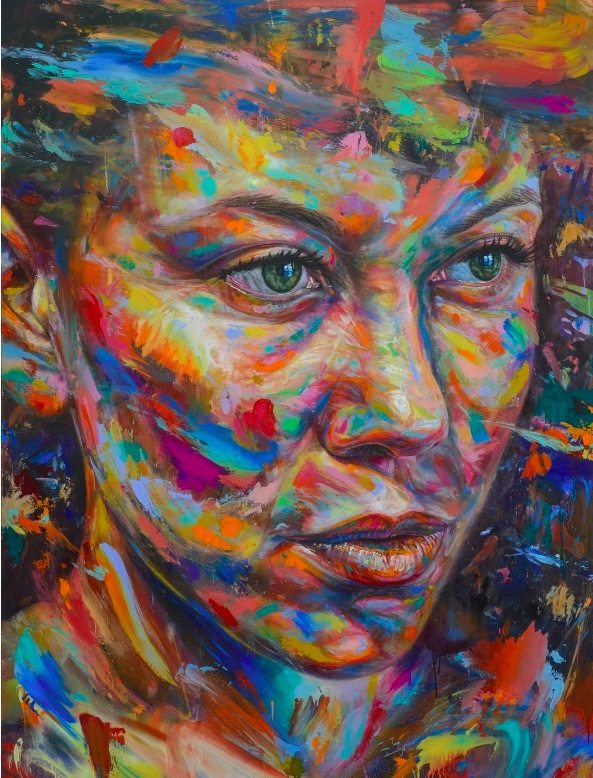 David Walker @ Lawrence Alkin Gallery
A colourful and expressive street art style of painting by a talented portraitist, with fabulous attention to detail right down to their reflections in their eyes. Until 9 December. 
Light in Motion: Balla, Dorazio, Zapettini @ Mazzoleni Art 
Three 20th century Italian artists combine to fill this gallery with abstract colour, all angles and occasional figures visible. There are 46 works in total and it's a dazzling show with some real gems. Until 9 December.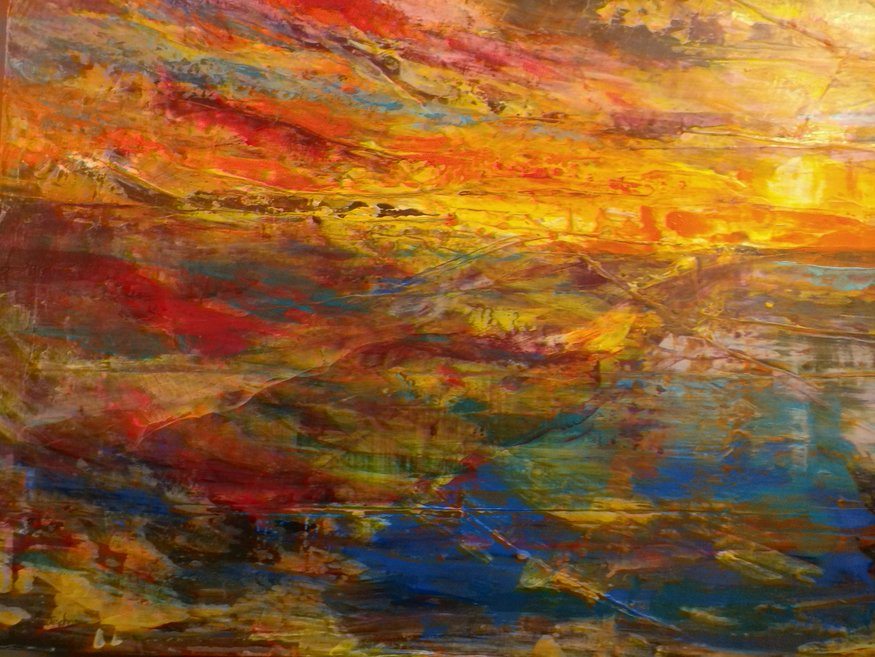 Made Visible: David Cottingham @ D-Contemporary
Dance inspires abstract art in bold paintings with swirling lines and graceful sculptures. It's a beautiful collection of works and best to let yourself get lost in the more colourful ones. Until 27 November.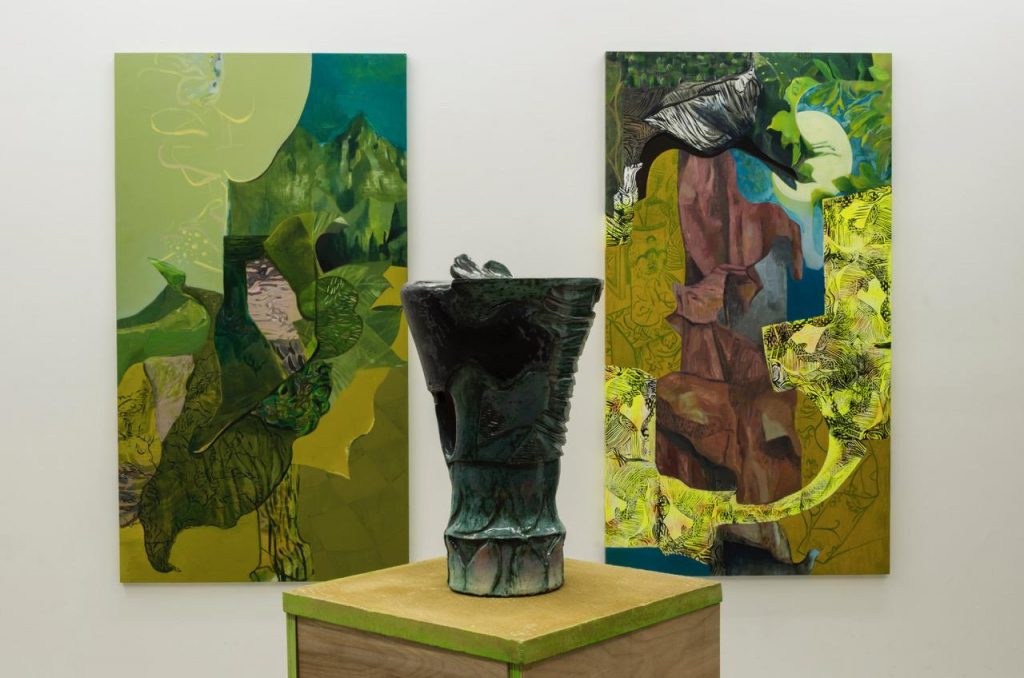 Alessandro Roma: A Vivid Dream – can dreaming save us? @ Yamamoto Keiko Rochaix
Massive tapestries and paintings created in situ cover the walls, while abstract sculptures stand before them. Explore Alessandro Roma's abstract worlds in an exhibition that makes full use of the creative lighting and this angular gallery space. Until 7 December.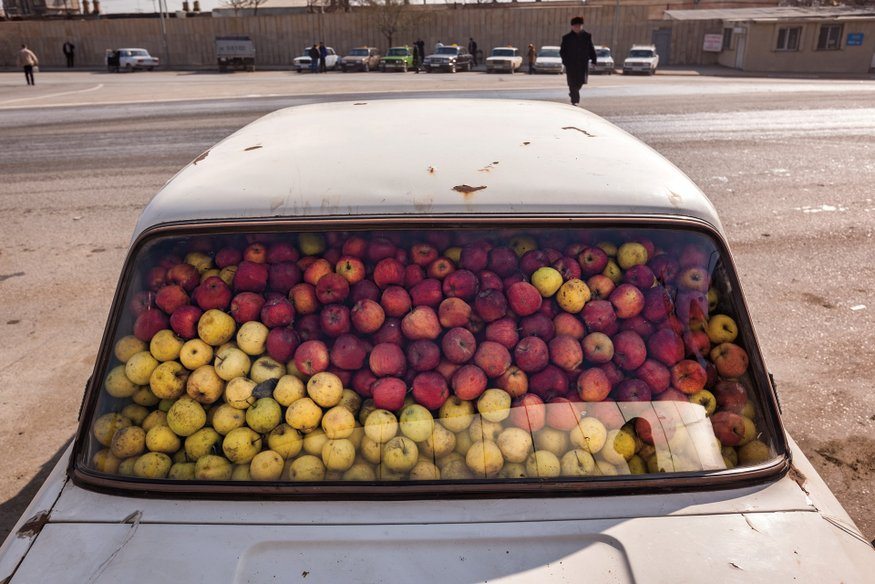 City by David Levene @ The Gallery at Foyles
A photography series looking at city living may be found on the top floor of Foyles. Covering a wide range of issues from the vacant lots for houses never built outside Las Vegas to the ramshackle tents of the jungle in Calais. There are playful works too and I love the car filled with apples in Azerbaijan. Until 7 December. 
All images copyright artist and courtesy gallery and following credits – Melancholia image courtesy Guido van der Werve, Panoptes image copyright Marcus Peel
Categories
Tags