One building, one company, one person show the power of collaboration this Frieze. The Building is Store Studios 180 The Strand the company is Vinyl Factory and the person is their creative director Sean Bidder. In-between launching a Khalil Joseph collaboration with the New Museum in New York and putting the final touches to four site specific installations at Store Studios we managed to grab a few minutes to talk about it all.
1.How many shows are you showing at Store during Frieze week?
We will be showing four site specific installations launching during Frieze week and on view at Store Studios, 180 The Strand. This includes the first Store X The Vinyl Factory commission in London, which will see the global premiere of test pattern [No12], a new, site-specific installation by Japan's leading electronic composer and visual artist, Ryoji Ikeda. This interactive, immersive work lets audiences participate in a visual experience, in an area designed specifically to house this new creation by this visionary artist.
Two other presentations at Store Studios include an audio-visual installation by Arthur Jafa called Love is the Message, The Message is Death which we are showing in partnership with Serpentine Galleries. This will be the first time Jafa's piece has been shown in a specially commissioned and fabricated tent on the roof of Store Studios. Alongside this, Jeremy Shaw's video installation, Liminals will also be on view in partnership with KÖNIG GALERIE. This work is also currently being shown in Venice and it's one of the first times that a video installation like this has been shown simultaneously at the Venice Biennale and in London.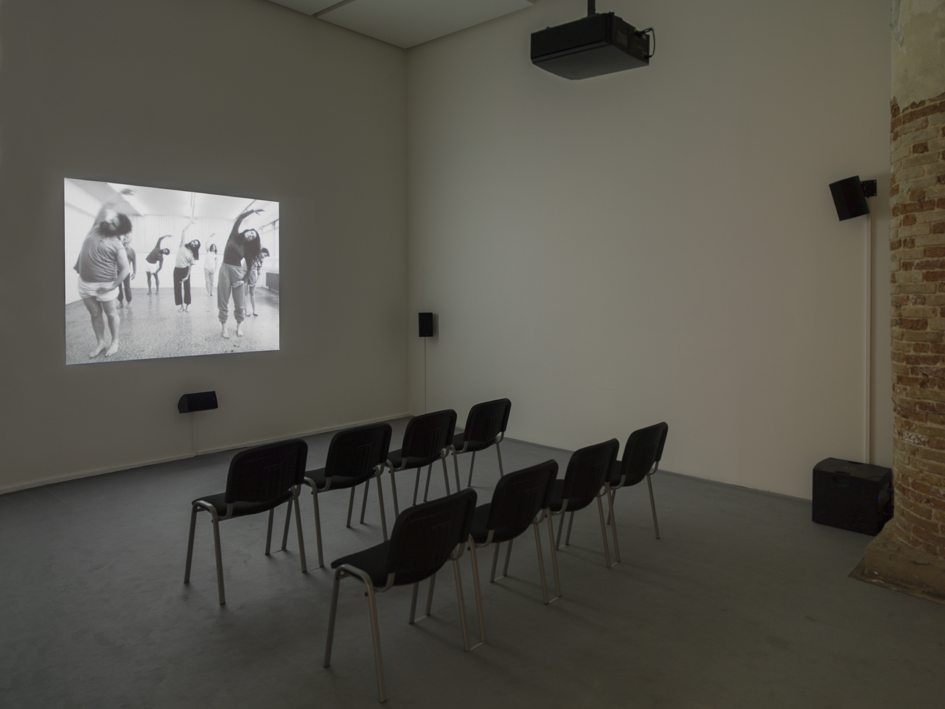 Finally, 'Everything at Once' is a collaboration with the Lisson Gallery for their 50th anniversary. This major show has been curated by Ossian Ward and Greg Hilty, working very much in collaboration with Store X The Vinyl Factory. Much like last year's 'The Infinite Mix' with the Hayward Gallery, the experience that the public has when they come to our shows is very much about the environment as much as the work. Like everything we do at Store Studios, we tend to emphasise the space so it isn't a white cube experience. For us, it's all about the experience and how you interact with art. We encourage exploration and interactivity which is part of the enjoyment for the off-site shows that we create for Store Studios.
2.Plus you are at New Museum for Kahlil Joseph shadow play?
In addition to what we have exhibited at Store Studios this autumn, Khalil Joseph, who was one of the break out stars of last year's 'The Infinite Mix' has debuted a new Store X The Vinyl Factory commission in New York. Fly Paper is a collaboration with the New Museum which really offers a complete audio visual experience with the soundtrack completely immersed into the installation.
3.Is there anyone else doing what The Vinyl Factory is?
It's not so much that there isn't anyone doing what we do, but that we have a much broader idea than most traditional galleries as to presenting works of art. We work with fashion designers, musicians, filmmakers and dancers to create our Store X The Vinyl Factory commissions, which is what I think currently sets us apart. Our aim is to create new experiences for the public, and we're not a commercial entity, so the public experience really is the end result. We find that audiences are interested in the installation itself rather than the background of who made it, so we can introduce artists from different disciplines who may not be that well known to visitors to Store Studios. It feels like it's an incredibly exciting time to be working with artists from all different genres and exposing new audiences to work that transcends these disciplines.
4.Was it natural for you to move from music to art and straddle both worlds?
These collaborations really do speak to this sense of cross pollination between music and art. We believe that when these two aspects are presented together, they are much more interesting as a combination. At Store Studies, we often create audio visual collaborations and the artworks we present will all have all have elements of moving image and sound. Sometimes sound is a very particular part of that installation, sometimes the soundtrack itself is familiar but it's always completely transformed by being aligned with moving images. We're now working on future projects that involve elements of design and architecture more, which allows for this interdisciplinary approach to really flourish and develop beyond the confines of 'fine art'. We really believe that young creatives are interested in a broader definition of the arts and aren't weighed down by defining and separating art into disciplines.
5.We see you are bringing Jeremy Shaw's 2017 work Liminals which premiered in Venice. What other works stood out to you during Venice?
Obviously, we loved seeing Jeremy Shaw's work at the Venice Biennale and are honoured to be showing it here at Store Studios alongside it's run in Venice. Aside from Jeremy's video installation, Xavier Veilhan's commission for the French pavilion, and the way that the artist was able to create this music studio was definitely a highlight. The concept behind it was fantastic, with this idea of an open studio and the sense that you could walk into the space and see a performance at any point. I thought it really created a whole experience for visitors and the execution of it was unlike anything you've ever gone into. Mark Bradford's exhibition for the US pavilion was equally powerful but in a very different way.
From 5th October to 10th December, Store X The Vinyl Factory presents:
Everything at Once, in partnership with Lisson Gallery
Ryoji Ikeda: test pattern No. 12
Arthur Jafa: Love Is The Message, The Message Is Death, in partnership with Serpentine Galleries
Jeremy Shaw: Liminals, in partnership with Koenig Galerie
Categories
Tags