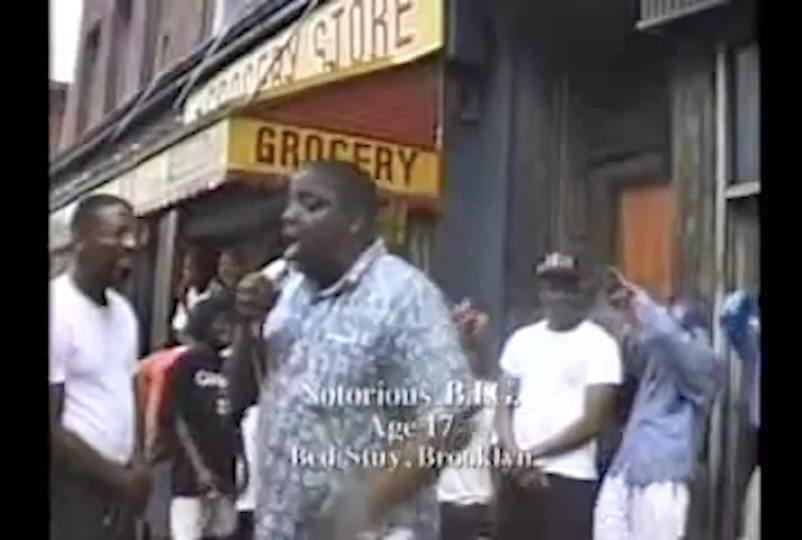 Images Love is The Message, The Message is Death, 2016, Courtesy Arthur Jafa and Gavin Brown's enterprise, New York/ Rome
'Jafa's subject is bigger than politics – it's the matter of black life in the United States.' The New Yorker, 2017
Following his critically-acclaimed Serpentine exhibition, A Series of Utterly Improbable, Yet Extraordinary Renditions, artist and filmmaker Arthur Jafa to exhibit Love is the Message, the Message is Death (2016) in a site-specific installation co-presented by the Serpentine Galleries and The Vinyl Factory.
Jafa's contemporary revisualisation of black American history will be shown in a bespoke tent at Store Studios, 180 The Strand, from 5 October to 10 December, in the work's first London presentation. The tent is inspired by revival tents, a custom from the southern United States where Christian worshipers gathered in a marquee erected specifically for meetings, healing mission church rallies or simply to hear a preacher speak.
Set to Kanye West's gospel-inspired hip-hop track, 'Ultralight Beam', Jafa's work is a convergence of found footage that traces African-American identity through a vast spectrum of contemporary imagery. The meticulously edited 7-minute video jumps from photographs of civil rights leaders to helicopter views of the LA riots, suspending viewers in an emotional montage that is a testament to Jafa's masterful ability to juxtapose and sequence footage and that poignantly embodies the artist's desire to create a cinema that 'replicates the power, beauty and alienation of Black Music'.
A Series of Utterly Improbable, Yet Extraordinary Renditions transformed the Serpentine Sackler Gallery into an immersive assemblage of still and moving images. The exhibition included the work of three additional voices: the photographer Ming Smith, @nemiepeba (the Instagram feed of artist Frida Orupabo) and content from the YouTube channel of Missylanyus. Together, these three 'platforms' or 'guests' were integral to Jafa's presentation in the gallery and acknowledged the influence of others within his own practice.
During the final weekend of the exhibition, Arthur Jafa presented a Listening Session in collaboration with The Vinyl Factory with musicians Steve Coleman, Morgan Craft, Micah Gaugh, Melvin Gibbs, Jason Moran and Kokayi Carl Walker, a dismembered jazz ensemble who performed separately and simultaneously from different sites across London. Performing artist Okwui Okpokwasili danced to the discordant soundtrack as the musicians were live streamed to an audience at the Magazine Restaurant at the Serpentine Sackler Gallery. Arthur Jafa's Listening Session was also recorded direct-to-disc on The Vinyl Factory Lathe for a limited vinyl edition, soon to be released by The Vinyl Factory and Serpentine Galleries.
Installation open 5 October to 10 December Tuesday – Saturday 12-7pm, Sunday 12-6pm, Closed Monday
Store Studios, 180 The Strand, London WC2R 1EA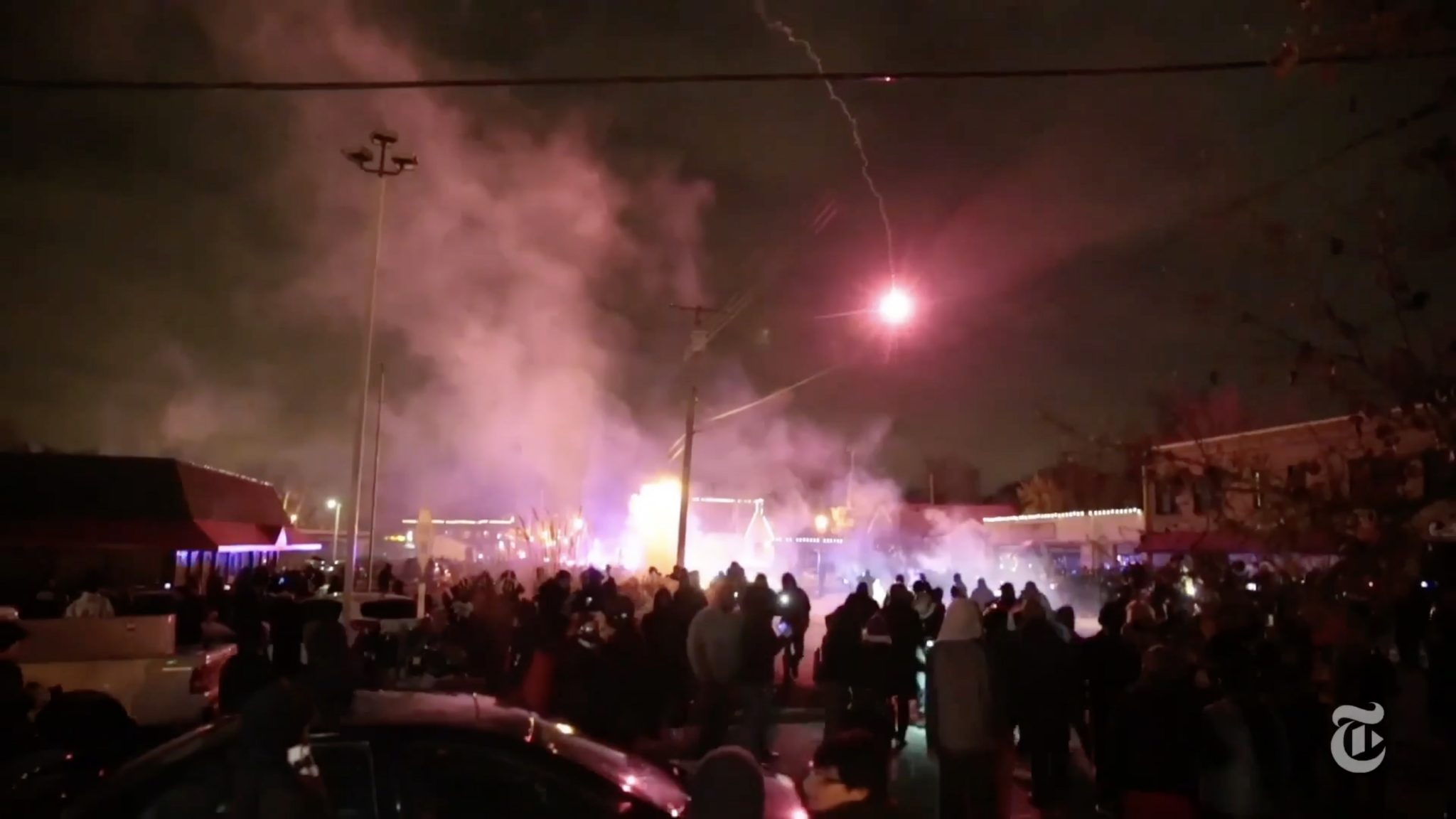 THE VINYL FACTORY EXHIBITIONS AT STORE STUDIOS
In addition to Arthur Jafa, The Vinyl Factory is presenting three other exhibitions at Store Studios, 180 The Strand, launching concurrently during Frieze Week: the group show Everything At Once in collaboration with Lisson Gallery, the UK premiere of Jeremy Shaw's new film Liminals and a new immersive VF Commission by Ryoji Ikeda, test pattern no.12.
Arthur Jafa
Mississippi-born Arthur Jafa is based in Los Angeles. His first solo exhibition at Gavin Brown's Enterprise took place in 2016. He was selected for the 2016 Made in L.A. Biennial at the Hammer Museum, and in 2015, he presented APEX redacted, a public video installation for Flux Night in Atlanta. Additionally, his work was included in Kara Walker's exhibition Ruffneck Constructivists at the ICA Philadelphia and he has shown at the Whitney Museum of American Art, New York (2001); Media City, Seoul (2000); Black Box, CCAC Institute, Oakland (2000); and Artists Space, New York (1999).
Selected works as a film director include: Slowly This, Smile, Until, Deshotten, Dreams Are Colder Than Death, Adrian Young. As a cinematographer, he has worked with feature-film directors John Akomfrah, Julie Dash, Andrew Dosunmu, Haile Gerima and Spike Lee. Jafa is a principal member of studio collective TNEG (along with Elissa Blount Moorhead and Malik Hassan Sayeed) and a trans-Atlantic university lecturer and has published a scribe of critical theory manifestos.
About Store Studios, 180 The Strand
A unique creative space and broadcast studios housed in an iconic Brutalist building, Store Studios, 180 The Strand launched in October 2016 with the runaway success of The Infinite Mix: Sound and Image in Contemporary Video exhibition, attracting over 80,000 visitors.
Store Studios is the home of London Fashion Week and has previously hosted exhibitions with Louis Vuitton, Moving Museum and Punchdrunk. The space houses a mix of creative companies, including Dazed Media, The Vinyl Factory, The Spaces and FACT magazine. The Store originally launched in Soho House Berlin in February 2015 and now operates in three locations. "The future of all space is both the physical experience of being in that space and broadcasting that experience to the world," says Creative Director Alex Eagle.
Categories
Tags