Art critic Tabish Khan brings you the top exhibitions to visit this week. Each one comes with a concise review to help you decide whether it's for you. All are closing soon.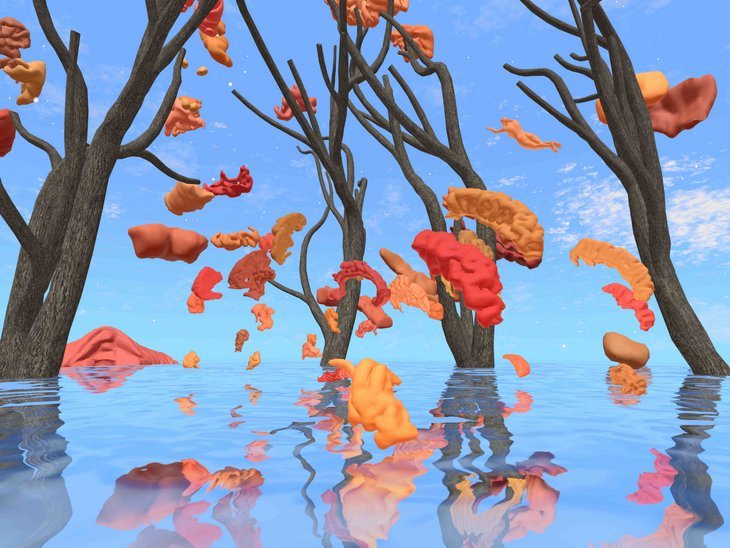 Enter through the headset 2: A virtual reality exhibition @ Gazelli Art House
Drop into the darkness of a mine shaft, be surrounded by black and white striped dancers, assemble a brain and sit on a toilet and be transported into other worlds. All of these are done through virtual reality in this interactive exhibition where artist's imaginations are let loose. We need more art utilising virtual reality, and allowing users to get hands using controllers only makes it more fun. An exciting and innovative show. Until 30 September.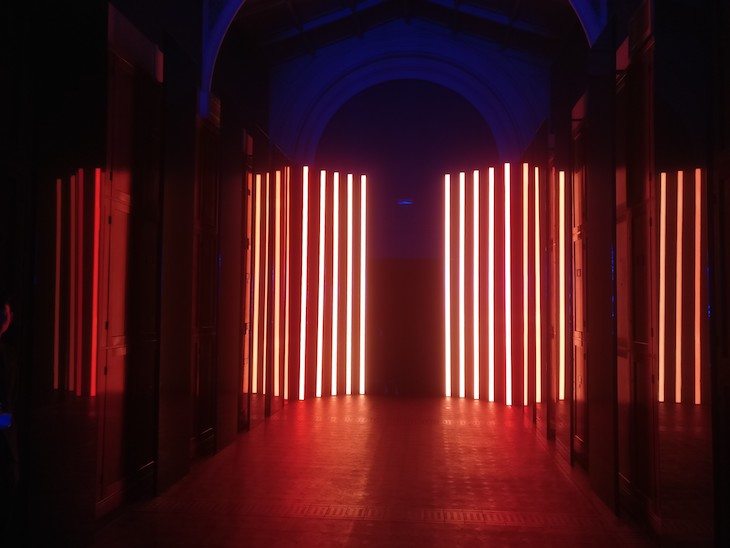 London Design Festival (across London)
There's far too much to take in across this massive festival, so best to stick to the landmark projects. V&A has some fantastic installations including the curving 3D tapestry of Ross Lovegrove and dancing robot arms. There's the fun of Camille Walala's massive inflatable fortress in Exchange Square and a mini des res on the Oxo Tower Wharf. Until 24 September.
Holly Zandbergen: I sit in the blue of the hills @ Rebecca Hossack
Holly Zandbergen paints beautiful mountains using lashes of oil paint, so they almost pop off the canvas. The depth can't be appreciated until you see these luscious large scale works in person. There are only a handful of works, but they are breathtaking. Until 30 September.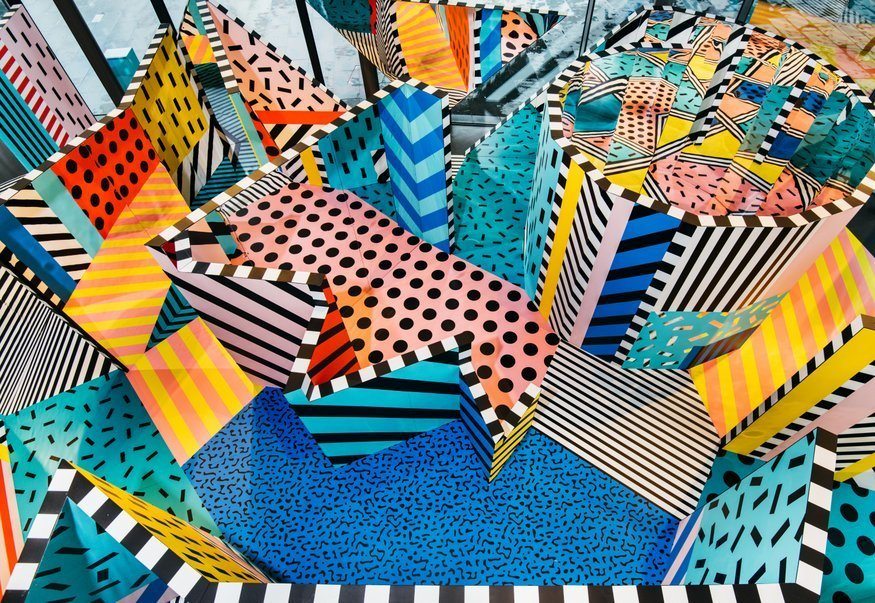 Camille Walala: Walala X Play @ Now Gallery
If LDF hasn't given you a fill of Walala's colourful installations, kick your shoes off and step into this colourful mini-maze in Greenwich. End up surrounded by mirrors or just admire the bright colours and patterns. Artists Camille Walala has created this installation and it is tons of fun. We saw toddlers haring around loving the installation, and quite a few adults having a great time too … us included. Until 24 September.
Emma Stibbon: Volcano @ Alan Cristea
Emma Stibbon creates massive landscapes on paper, working largely in black and white. These vast monochromes draw you into their worlds and a massive woodcut of a forest scene sucks you into the darkness. This set of works is based around the volcanoes of Hawaii and she perfectly captures the sense of scale in these large works. Until 30 September.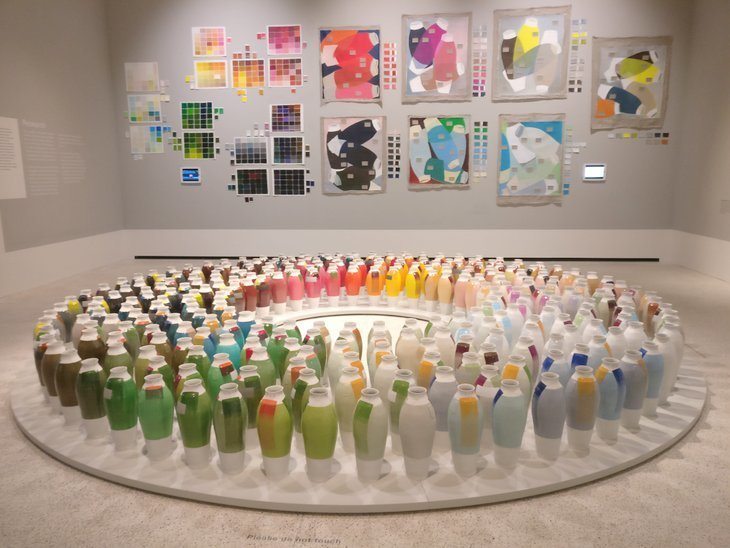 Breathing Colour by Hella Jongerius @ Design Museum
Colour and design go hand in hand, and that's the theme of the Design Museum's latest show. Explosions of colour everywhere you look is par for the course, but Breathing Colour also explores the very nature of the colours we see — how they change depending on time of day, how pigments came into being, and how colour alone can tell a story. A multicoloured, multi-layered exhibition. Until 24 September.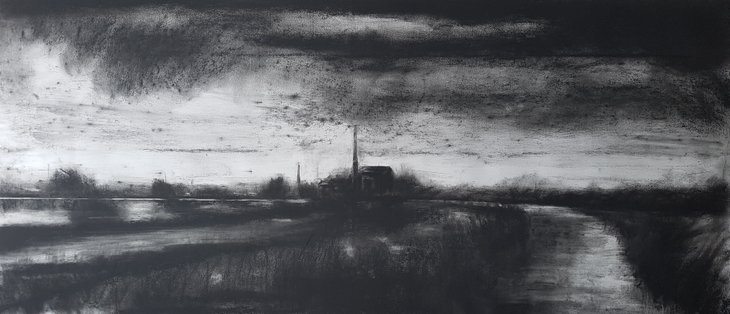 From Folkestone to Cornwall – Hannah Ivory Baker & Sam Peacock @ Highgate Contemporary Art
Head to North London for two landscape artists with contrasting styles. Sam Peacock uses industrial techniques to incorporate items like coffee and liquorice into this work, while Hannah Ivory Baker creates wild massive landscapes in charcoal. Both sets of works bristle with intensity. Until 24 September.
All images copyright artist and courtesy gallery.
Categories
Tags