There are lots of art events happening in London; talks, workshops, tours, discussions and many many more! To help you with the choice Jenny Judova from Art Map London has picked 'The Most Interesting Art Events' to see in London this week.
---
TUESDAY 5 SEPTEMBER
Preview: Emma Stibbon 'Volcano'
6:00 PM – 7:30 PM @ Alan Cristea Gallery, 43 Pall Mall, London, SW1Y 5JG
Join the Alan Cristea Gallery for the unveiling of a new body of work on paper by Emma Stibbon RA for her first solo exhibition with the gallery. Volcano (2 – 30 September 2017) will feature new drawings and an immense woodcut made in response to her recent residency in Hawai'i Volcanoes National Park where she lived and worked amongst the sacred and fabled volcanoes of Kilauea and Mauna Loa, some of the biggest and most active in the world.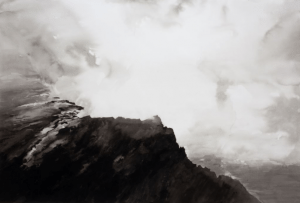 WEDNESDAY 6 SEPTEMBER
Preview: Madalina Zaharia 'Debt'
6:30 PM – 8:30 PM @ Tintype Gallery, 107 Essex Road, London, N1 2SL
Over the past nine months Madalina Zaharia has been occupied and distracted by the most assiduous and unavoidable task of paying her debt. She has been working long and hard, slowly and achingly reversing the licentious process of turning negative space into things.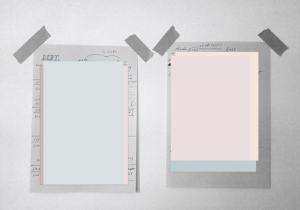 THURSDAY 7 SEPTEMBER
Preview: Myth-Science Colloquium: Traitors and Tricksters
6:00 PM – 9:00 PM @ IMT Gallery, Unit 2, 210 Cambridge Heath Road, London, E2 9NQ
Plastique Fantastique call forth all traitors and tricksters: all the full-body-many-many-traitors, snakes, eurnicon, all chelsea mannings, pentrich and ludd, fox-owl, kingsford, refusey, mur-mur, subkast, valerie solaris, oystar, viking solanas, pendragon, hi-freq-tradr, snow-down, snitch, crow man, crystal, return of the mac, feather and bark, junk-gloop, bit-coin-fairies, ribbon-head, cock-rings, bi-sonny-oiled-men, rise-up-rosie, magpies, oct-to-plastic, artificial-inteletraitor, hare, buddho-terror, suc-your-teeth, mirror-babies, upside down and wrong way up.
FRIDAY 8 SEPTEMBER
Preview: Cookie Mueller & Vittorio Scarpati 'Putti's Pudding'
6:30 PM – 8:30 PM @ Studio Voltaire, 1a Nelson's Row, London, SW4 7JR
Published in 1990, Putti's Pudding was a collaborative artist's book and 'final project' by American writer Cookie Mueller and her partner, Italian artist Vittorio Scarpati. Pairing drawings by Scarpati with short texts by Mueller, the project was conceived in New York's Cabrini Medical Centre while both were dying from AIDS related illnesses in 1989.
SATURDAY 9 SEPTEMBER
PROJECTIONS: Cinematic representations of mental illness
10:00 AM – 5:00 PM @ Freud Museum London, 20 Maresfield Gardens, London, NW3 5SX
Guy de Maupassant once said, "A sick thought can devour the body's flesh more than fever or consumption." Mental illness is one of the leading causes of the overall disease burden worldwide. Depression and anxiety are reported to be among the main drivers of disability in Western countries. It is estimated that one in six adults has suffered from a common mental disorder.
Categories
Tags