Liv Vaisberg is part of an exciting generation of independent curators experimenting with traditional art fair formats. First trained as a lawyer, and with a (rather less glamorous) background in European cultural lobbying, Vaisberg has dedicated her relatively newfound curatorship to building spaces and communities that are accessible, forward-thinking and (refreshingly) fun. The POPPOSITIONS founder has swiftly ascended the ranks of the art worlds' most wanted after co-directing Independent Brussels in 2016 to great critical acclaim: she has been accredited with putting the New York-born fair front and centre on Europe's overcrowded art fair map. Bolstered by this success, Vaisberg has been drafted to London, to steer last year's inaugural Crossroad's fair in a refreshed direction. With the list of participating galleries set to be announced this month, FAD sat down with Vaisberg, to discuss how she plans to transform Crossroads into a carefully curated destination, filled with politically engaged galleries and emerging artists – because, says Vaisberg,
'this is the kind of fair that London really needs'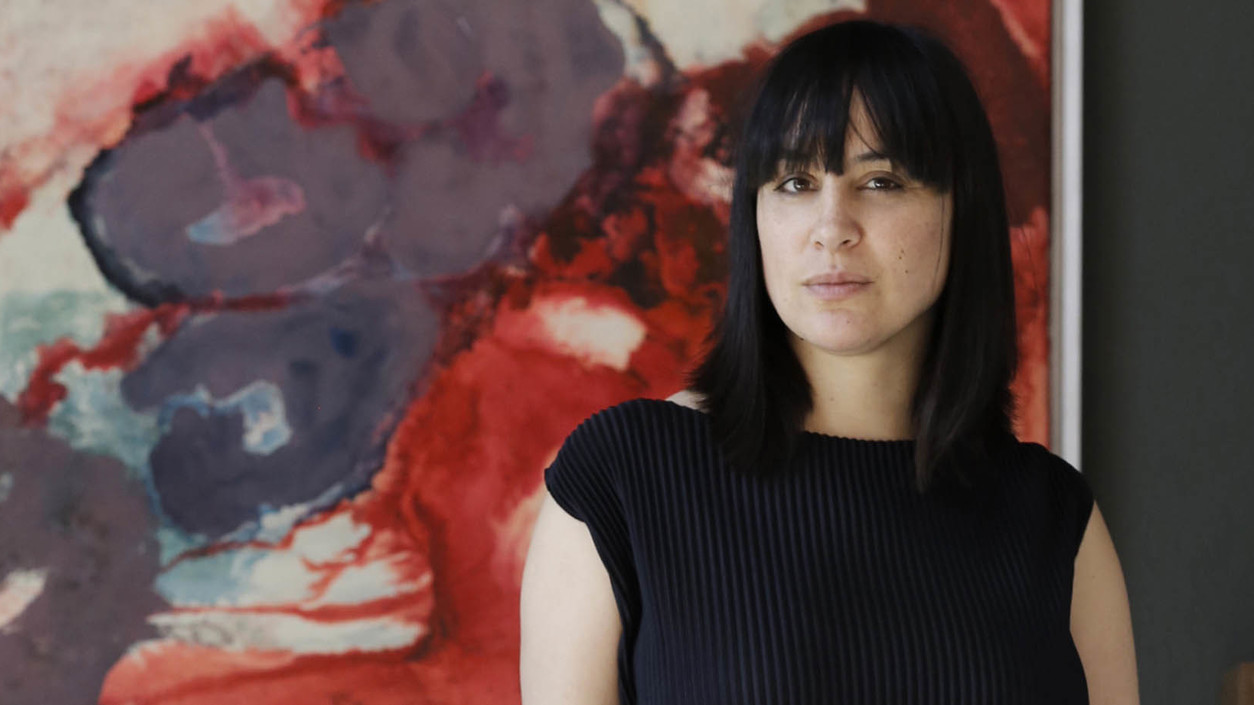 Q: Crossroads started last year as a platform for international artists. Held at The Truman Brewery on Brick Lane, it was framed by organisers as an 'experiment' that broke with geographic constraints. How will the fair by different under your directorship?
A: Crossroads will be very different from last year. For one thing, it will have a new, very central location – Victoria House Basement. It will also embody a new concept – a 'curated' fair – meaning it will look and feel more like an exhibition than traditional fairs, without row upon row of white cubes. I want to promote conversations between our curator, Maitreyi Maheshwari (who is also the programme director of the Zabludowicz Collection), and the galleries, to discuss which artists and works to show.
Q: How will the venue contribute to this newly curated feel?
A: It will play a big role. It will retain neon-lit white cube-(ish) walls, but at the same time, it will feel like a complex, warren-like space. We are working with a young Mexican architect to draw walls according to galleries' needs, in coordination with Maheshwari. The idea is that the space will be adapted for the gallery's proposals. This layout calls for more dedicated and interesting curatorial ideas. We'll also have little stations of natural wine, cocktails devised by artists, and good coffee will be placed all over the space. Oh, and there will be no VIP room.
Q: Did Crossroads in its previous format need to change?
A: I was asked to 'give it my touch'. My idea was to fill a gap in London. Among all the other fairs there's something missing in the British capital: a small focussed fair, well curated, that does not look like anything else. But mostly, London needs a fair with a strategy geared towards supporting emerging artists and their galleries. Crossroads needed to change to become relevant for London.
Q: How will this curated art fair actually work?
A: The fair is curated for real, in the sense that we receive proposals (we do not interfere with what galleries choose to present, it is their programmatic and commercial freedom) but we will curate them by placing them in the space so they will interrelate and have a relationship with one another that is both stimulating and aesthetically satisfying.
Q: Does this approach limit the range of galleries that can participate?
A: We do not strongly impose, but we seek to receive proposals that revolve around geo-political relevance and intersectionality. This is why the jury is very important. They will enable us to have a strong cross-section of galleries and proposals of a certain consistency. I like to speak about curatorial consistency, rather than limitations. From the selection of submitted galleries with a strong content programme, we know we will have a good show.




Q: Finding the correct jury sounds crucial. Who are they, and how were they picked?
A: Each jury member was chosen for their focus on, and strong support of, emerging art. They are all very different, coming from a range of professional backgrounds. But all believe London needs something new. Aaron Cezar is the director of Delfina Foundation, a residency for collectors and artists. Eugenio Re Rebaudengo is a collector and founder of Artuner, an online art platform created to fulfil the needs of collectors, providing exclusive access to curated exhibitions. Lisa Le Feuvre is a well-respected writer and curator; a former head of Sculptural Studies at Henri Moore Foundation and member of the jury for the upcoming 2018 Turner prize.
Q: Can you give us a sneak preview of what galleries they might have picked?
A: The jury has only just taken place, so it's a little bit early to say…
Q: We'll watch this space! Do you have any art fair pet hates?
A: Since I've been involved in the art world, I've always thrived on creating or getting involved in projects that divert from the traditional way of thinking. I always work on projects that would be inspiring and would trigger the visitors, offering something different from what they are accustomed to. Therefore I would say that lines of white cubes are not my thing, nor is bad lighting and amateurish hanging. Small fairs are not always well executed because of lack of budget. We are making a small fair in size but with different means, so it will be a great experience for visitors and galleries alike.
Q: Is this kind of small (but perfectly formed) fair the future of art fairs?
A: Crossroads definitely belongs to a new generation of focussed and curated fairs. Considering the warm welcome we received when announcing Crossroads' new feel, I believe London is ready for something new. I also personally believe in smaller fairs that are focused on the essential. We are not trying to reproduce what's being done elsewhere, poorly imitating bigger projects. We want to be at the forefront of a new category of art fair altogether.
Crossroads runs from 30 Sept – 4 Oct 2017 in Victoria, London. crossroadsart.net
Read more interviews from FADmagazine: HERE
About Elly Parsons