Designed by Royal College of Art graduate Elena Larriba, Vycle is a pedal-powered, vertical transportation system that offers a space-saving alternative to lifts and stairs.
The design, which resembles the front half of a bike attached to a vertical rail, can be fitted to the side of buildings, scaffolding or cranes.
"There are currently two main methods for vertical transportation that have prevailed for the last 100 years, the stairs and the lift,"
explained Elena Larriba, who studied in the Royal College of Art's (RCA) Innovation Design Engineering masters programme.
"Stairs are bulky and unattractive, especially in high rise buildings where people don't often use them, and lifts require a lot of energy in order to move one person a couple of meters up. This carves out an area of opportunity that sits between the two."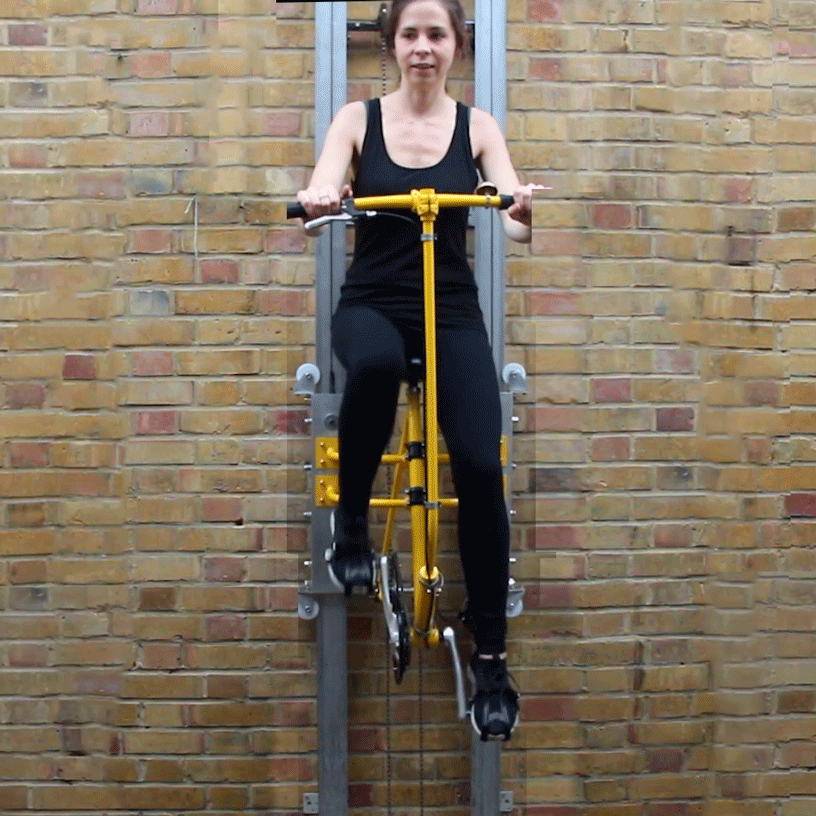 Powered by a continuous cyclical movement, the system is balanced with counterweights, leaving the user's body as the only weight to overcome. A gearing system, similar to a bike's, allows the user to decide how much effort they want to put into ascending or descending. via Dezeen
More Info: vycle.co.uk
Categories
Tags