Street artist Banksy has been ranked ahead of the likes of Turner and Constable with his Balloon Girl ranked the nation's favourite British artwork in a new study which shines a spotlight on our ever-changing tastes in art.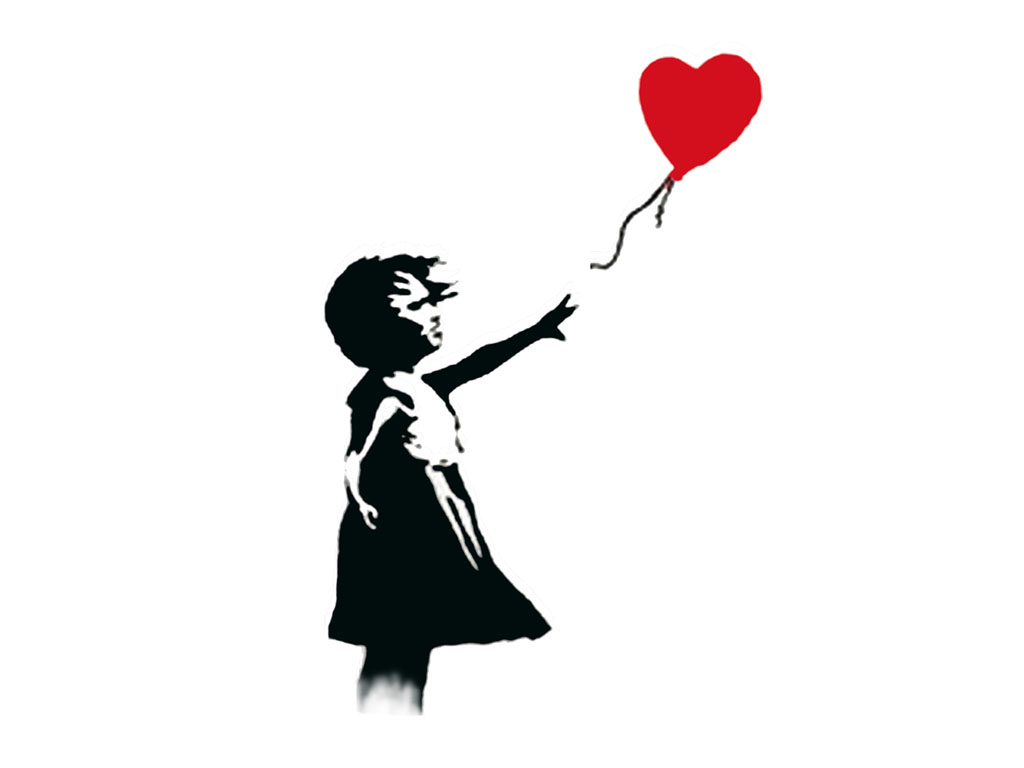 The Frame National Art Audit tasked 2,000 British adults with voting for their favourite visual artworks from a shortlist drawn up by a panel of dedicated arts editors and writers*. The results see contemporary artists on a par with the old masters – pointing to an eclectic national taste that even allows for works which have been mass produced on an industrial scale.
The heavily reproduced The Singing Butler by Jack Vettriano takes third position, whilst album artwork owned by millions is now considered fair game as decorative art, with record sleeves for The Beatles, Pink Floyd and The Sex Pistols highly prized by the nation and figuring in the top 20.
The nation's favourite artworks by British artists are:
1. Banksy; Balloon Girl – 44%
2. John Constable; The Hay Wain – 33%
3. Jack Vettriano; The Singing Butler – 31%
4. JMW Turner; The Fighting Temeraire – 30%
5. Antony Gormley; The Angel of the North – 27%
6. L S Lowry; Going to the Match – 26%
7. John William Waterhouse; The Lady of Shalott – 26%
8. Peter Blake; Sgt Pepper album cover – 23%
9. Hipgnosis and George Hardie; Dark Side of the Moon album cover – 23%
10. George Stubbs; Mares and Foals – 22%
11. Thomas Gainsborough; Mr and Mrs Andrews – 20%
12. John Everett Millais; Ophelia – 14%
13. Andy Goldsworthy; Balanced Rock Misty – 13%
14. David Hockney; A Bigger Splash – 11%
15. Bridget Riley; Movement in Squares – 11%
16. Anish Kapoor; ArcelorMittal Orbit – 11%
17. Stik; A Couple Hold Hands in the Street – 10%
18. Maggi Hambling; Scallop – 10%
19. Henry Moore; Reclining Figure – 9%
20. Jamie Reid; Never Mind the Bollocks album cover – 9%
30% of the works date from just the past 25 years. The nation's love of sculpture, public art and record sleeves meant that only half the top 20 works were traditional paintings or drawings.
Two female artists appear in the top 20 with Bridget Riley's Movement in Squares and Maggi Hambling's Scallop reaching 15th and 18th place respectively.
The survey shows that more than two-fifths of us (42%) are funding the artists of today – and possibly the stars of tomorrow – by hanging original artworks in our homes. And the changing tastes in what constitute artworks are demonstrated by the number of people who say they hang record sleeves on their walls, with 38% saying they did so. The resurgence in vinyl sales over the past few years has been partly fuelled by buyers snapping up albums to display rather than play.
Categories
Tags