Art critic Tabish Khan brings you the top art exhibitions to visit this week. Each one comes with a concise review to help you decide whether it's for you. All are closing soon and it's been expanded to a humongous nine exhibitions all closing soon: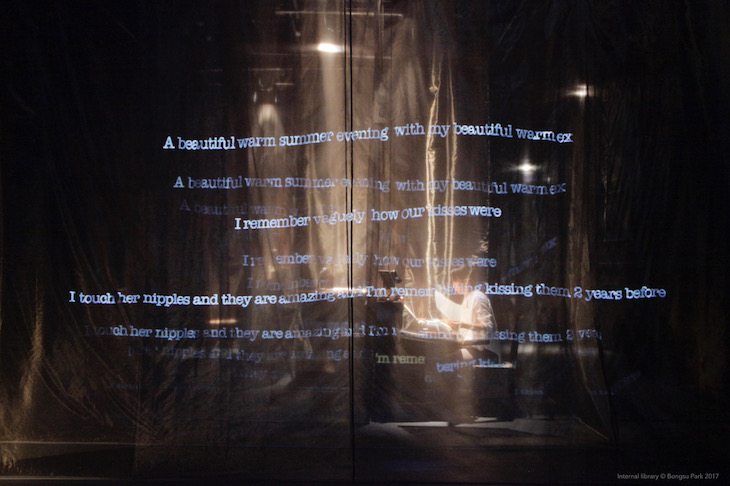 Internal Library by Bongsu Park @ Print Room at The Coronet
Navigate a translucent maze to find a mini office where you can sit at a typewriter, jot down your dreams, secrets and memories and file them anonymously. You can read previous submissions while you're there, and they are also projected onto the walls of the maze. Book ahead for an hour slot or turn up and jump on a free typewriter. It will all culminate with a performance, incorporating these stories, at the end of the exhibition. I found this confessional process absorbing. Until 29 July (ticketed performance on 30th).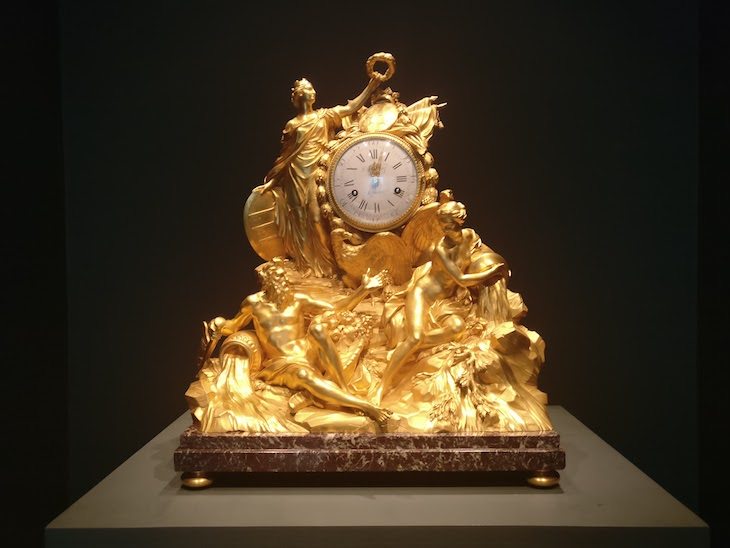 Gilded Interiors: French Masterpieces of Gilt Bronze @ Wallace Collection
The Wallace Collection is known for its opulent interiors so they've picked the perfect exhibition for this museum, with a glittering array of gilded objects from clocks to candelabras. It's filled with over the top bling and I loved it. Until 30 July.
Will Martyr: Wanderlust @ The Unit London
Take your perfect postcard image and make it better — more colour and more definition so that it becomes hyper-real. That's how we'd describe the beautiful paintings by Will Martyr. Wish I could step right into them. Until 29 July.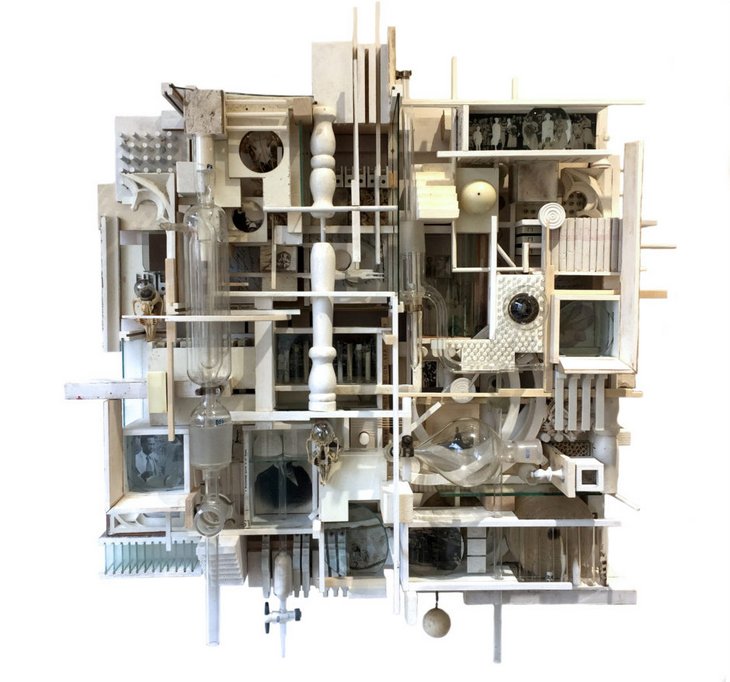 Lesley Hilling – On Longing @ Knight Webb Gallery
If a furniture scrapheap were to reassemble itself then it would look like these constructed sculptures by Lesley Hilling. Towers and works on the wall are ordered yet made from salvaged furniture with bits of glass and broken records sticking out of them. So much detail is present in each one that they reward close exploration of every nook. Until 29 July.
Jayne Anita Smith: Fool's Paradise @ Coates & Scarry
Jayne Anita Smith has drawn and painted delicately intricate figures in stages of vulnerability. Some are shown on their own, while others are huddled together en masse. Beautifully drawn with their features just visible, this is an impressive set of new work. Until 29 July.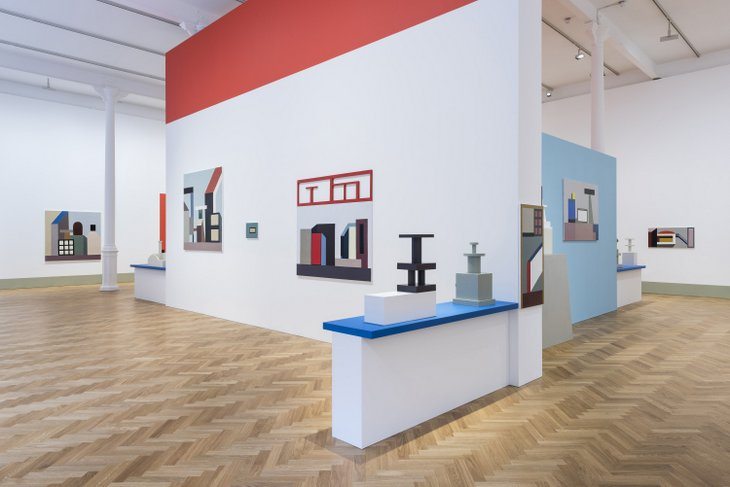 Nathalie du Pasquier: From time to time @ Pace London
Step inside a world of colourful blocks, walls and sculpture. All clean lines and crisp colours in this gorgeous show that makes you feel more awake just being inside this immersive environment. Until 29 July.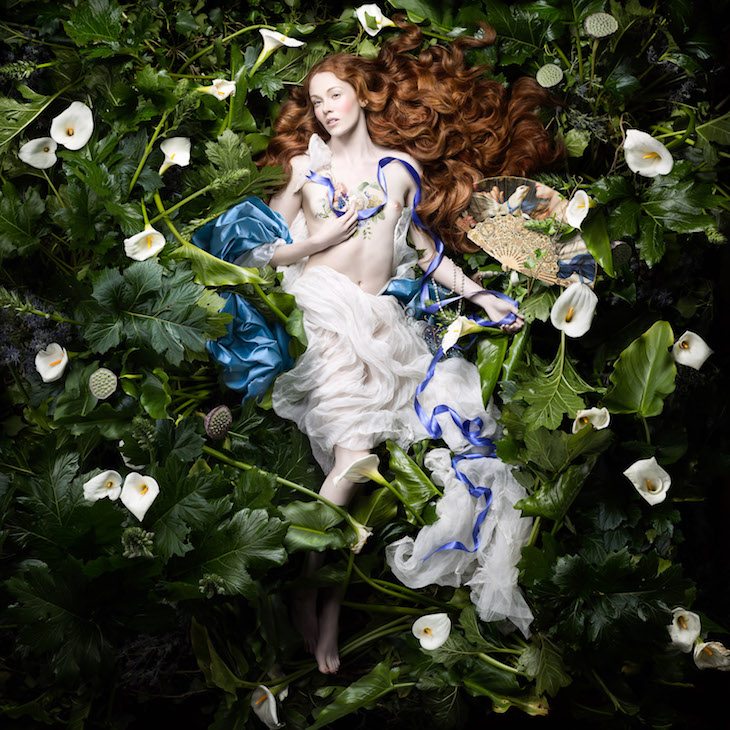 Echoes of Rococo @ James Freeman Gallery
Alexia Sinclair poses fantastic scenes that look more akin to fashion shoots – the backgrounds are filled with historical and art references and they look stunning. Alongside these photographs are the graphite landscapes of Sue Williams A'Court, which pull you into these detailed scenes. Until 29 July.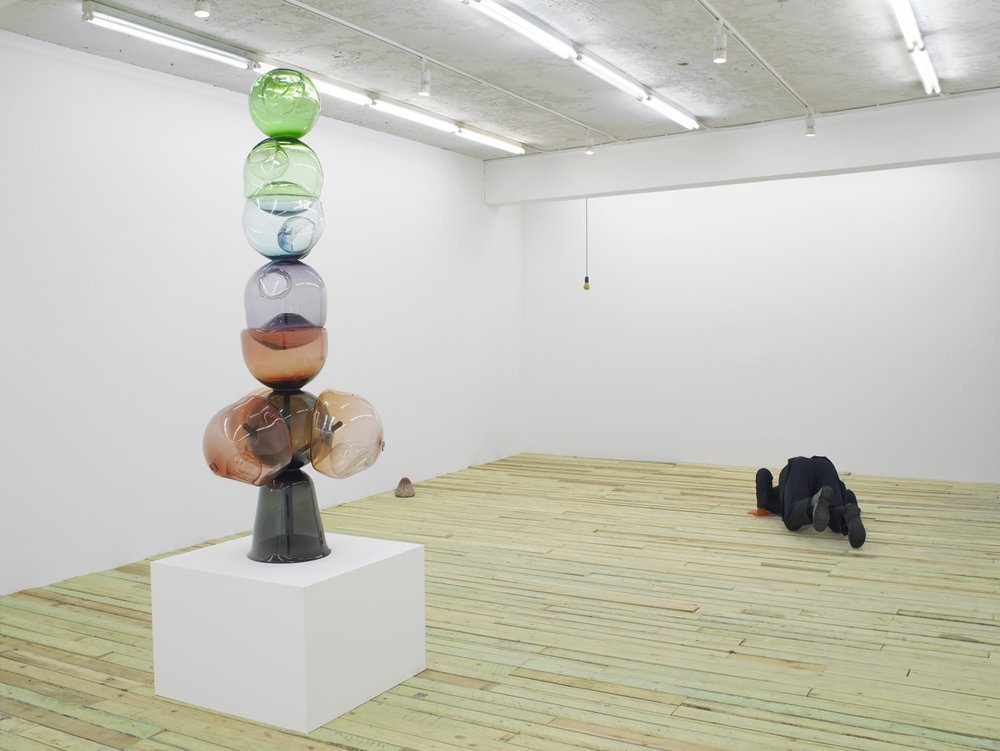 Klaus Weber: Kugelmensch @ Herald street
A policeman's head has disappeared into a hole in the ground, there are cacti all over the place and a glass snowman as we walk around on loose floorboards. Enjoy the surreal inanity of it. Until 30 July.
All images copyright respective artists and courtesy respective galleries.
Categories
Tags