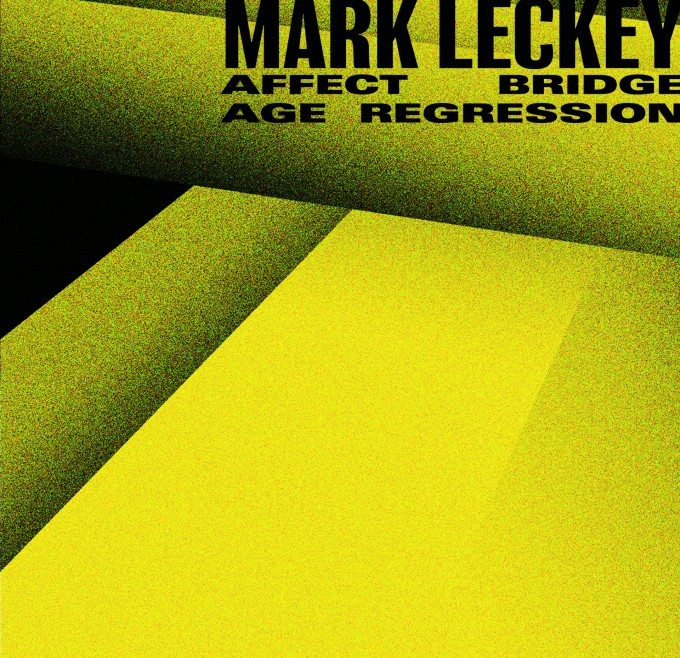 There is a ghostly nostalgia to Mark Leckey's current show at Cubitt gallery. His latest self analytical exploits arrive in the wake of an extensive survey exhibition, at MoMA PS1 late last year, and revert back to a smaller scale extension in to his exploration of memory and skewed reality.
A chunk of Leckey's work has focused on 3 main formative eras in his life: childhood, adolescence and the beginnings of adulthood. The scrutiny or analysis seems to stop when, as an artist, he received notoriety or, as a man, made a complete transition into adulthood. Leckey has said "I want to make art that effects the audience as much as music effected me when I was young" which may explain the need to focus on what has shaped him as an artist and human.
As well as being an internationally acclaimed and influential contemporary artist Leckey has always DJd and made music. The UK's rave and dance music scenes have always played a big role in his work. 1999's Fiorucci Made Me Hardcore is a compilation of found footage from the discos, raves and Casual scene of Leckey's adolescence and last year's Dream English Kid 1964-1999 is a semi-autobiographical timeline made using found and online footage of events Leckey had been present at, through the years, in an attempt to find traces of himself in there.
Affect Bridge Age Regression is a multi sensory installation revolving around a realistic replica of a motorway bridge, that Leckey grew up near to in Birkenhead. The bridge, which made an appearance in Dream English Kid 1964 – 1999, is drenched in the amber glow of Sodium lamps similar to those used for street lighting. A soundtrack reverberates through the room of Leckey chanting lyrics in an attempt to purge the negativity absorbed by the bridge.
"Out all those bad vibrations
All the super ghouls n'ghosts that linger and cling
Out Magic. Out morbidity. Oh magic power of bleakness.
Out indwelling spirit, Numen of the North west
Stagnant entity of dark decades"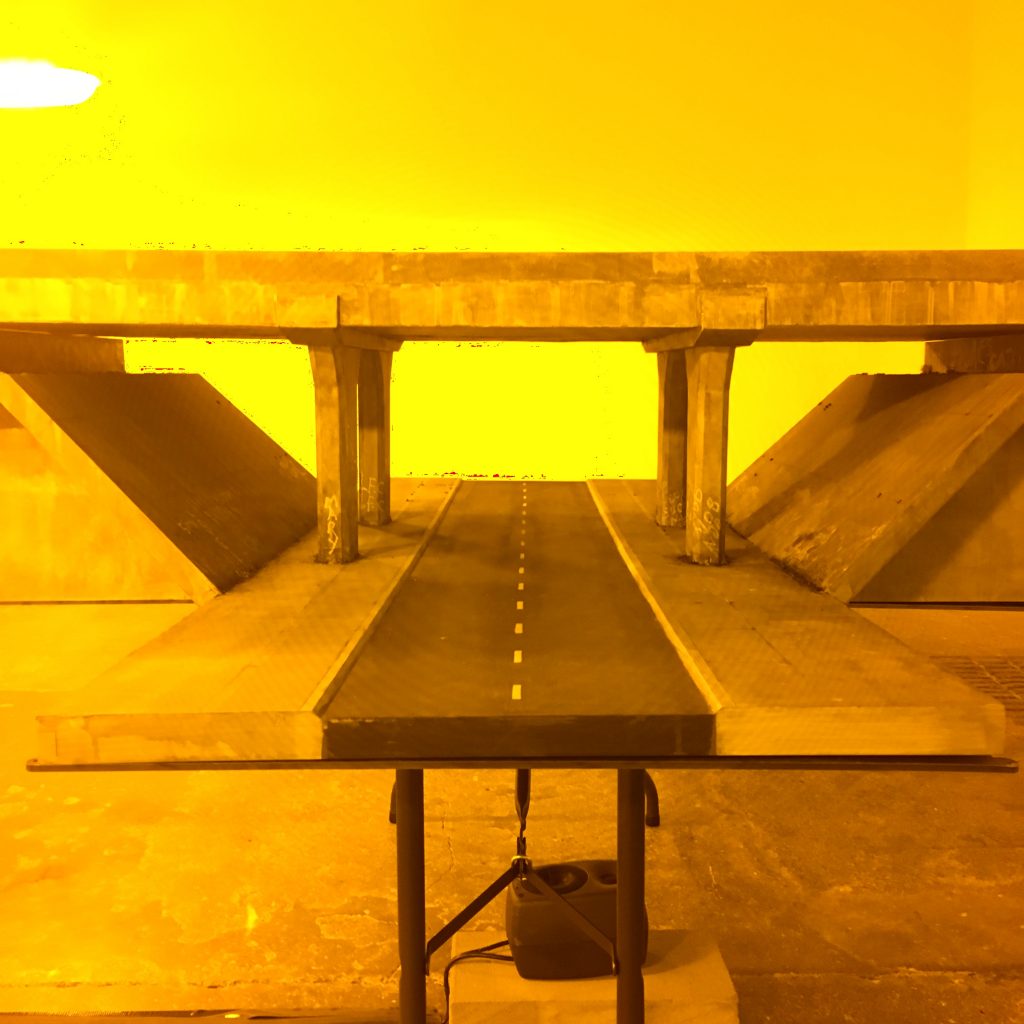 Leckey has claimed to have had paranormal experiences at the bridge as a child and that the bridge, which although is a component in things moving at speed, stays still soaking up vibrations that reverberate through the years. Leckey has previously produced work that explores similar ideas of sound interacting with inanimate objects. His beautifully constructed sound-systems have been paired with sculptures in an attempt to get them to communicate or connect. The bridge, like the sound-systems, is an artefact in the ever expanding portrait that Leckey paints of himself.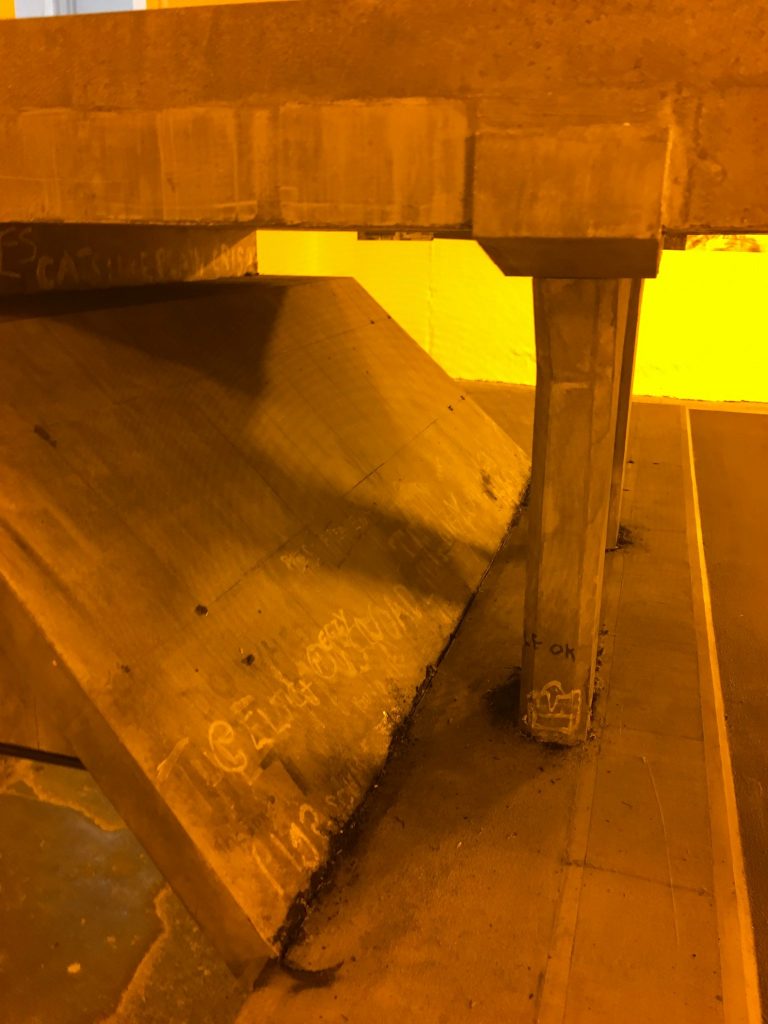 There is a magically supernatural element in everything Leckey produces. He has a need to test the impossible with a confident disregard for reality and a world which no longer makes sense. As an artist he has always felt on the periphery which gives him the freedom to not adhere to rules or restrictions. His pop anthropology combined with his endeavour to achieve complete self-understanding and awareness invigorates the audience and contorts into something that feels extremely current and relevant whilst steeped in nostalgia and sentimentality.
Affect Bridge Age Regression is on at Cubitt until July 30th
Categories
Tags