Art critic Tabish Khan brings you the top art exhibitions to visit this week. Each one comes with a concise review to help you decide whether it's for you. All are closing soon and it's been expanded to seven exhibitions, because there are so many:
Mat Colishaw: The Centrifugal Soul @ Blain|Southern
A spinning zoetrope fools the eye into believing flowers are blossoming, hummingbirds are feeding and bower birds perform a courtship dance. In the other room we have a tree that disappears as you walk around it. It's a visually stunning show. Until 27 May.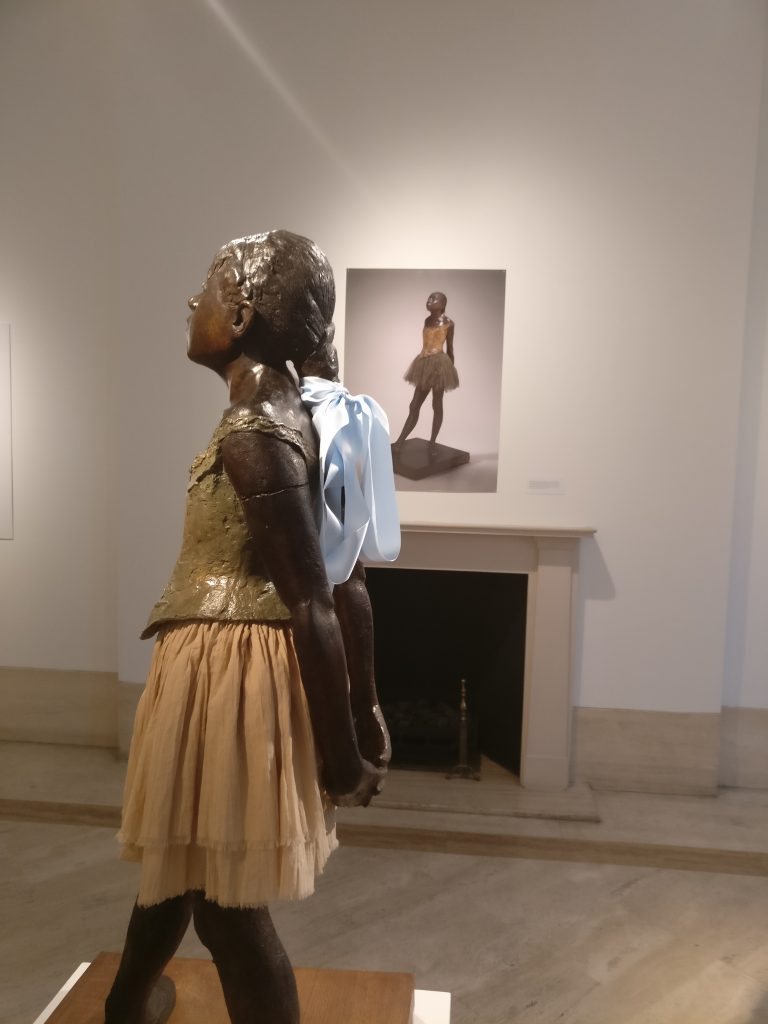 Degas: Little Dancer Re-discovered @ Stair Sainty
Degas was famous for his paintings and sculptures of little dancers. This small exhibition brings together the sculptures and paintings, with the exhibition revolving around an exquisite rare bronze sculpture. Until 26 May.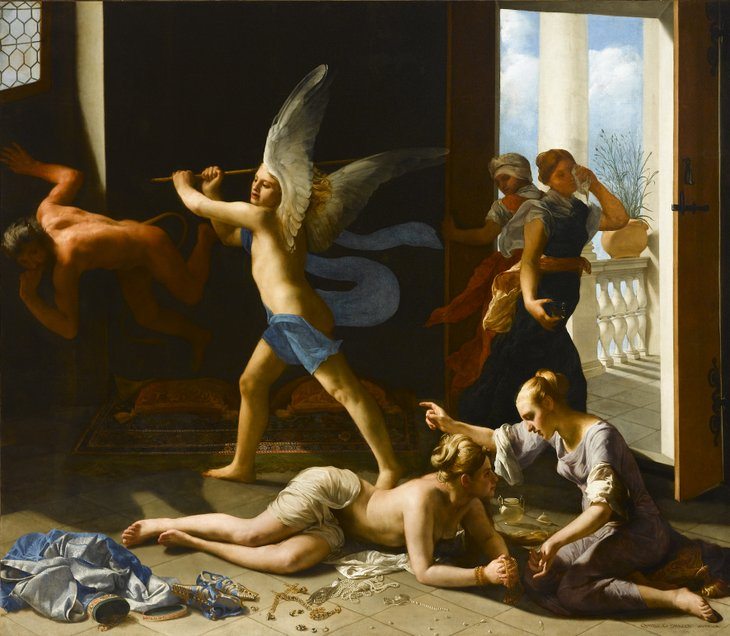 Cagnacci's Repentant Magdalene @ The National Gallery
Mary Magdalene lies prone and barely clothed as her sister implores her to turn her back on sin. While in the background Virtue expels Vice from the scene. It's a powerful scene by the relatively unknown Italian painter Cagnacci. It's back in the UK for the first time in 30 years and has a great history to it. Until 21 May.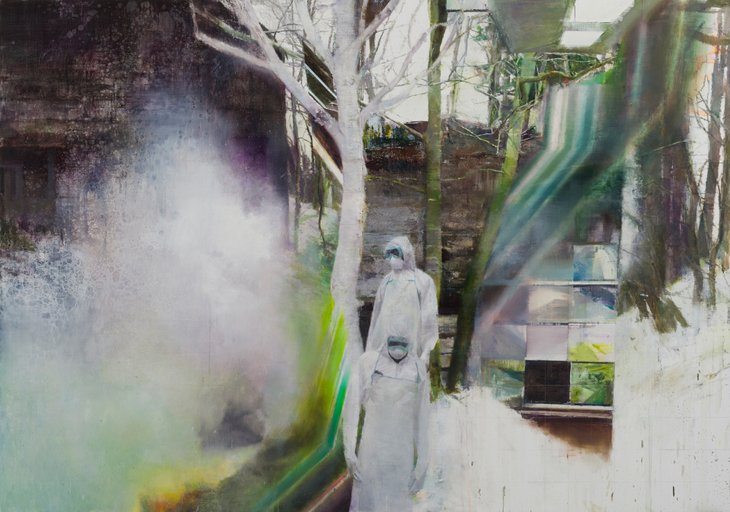 Justin Mortimer: It is here @ Parafin
Hazmat suited figures from the Ebola crisis occupy the foreground, while behind them smoke plumes in the background. Recent events provide inspiration for painter Justin Mortimer. Until 20 May.
Bradley Theodore – The Second Coming @ Maddox Gallery
Street artist Bradley Theodore takes on the Old Master with his trademark multi-coloured skull motifs. So we get Theodore's interpretations of Velazquez and Munch's The Scream in a riotously colourful exhibition. Until 20 May.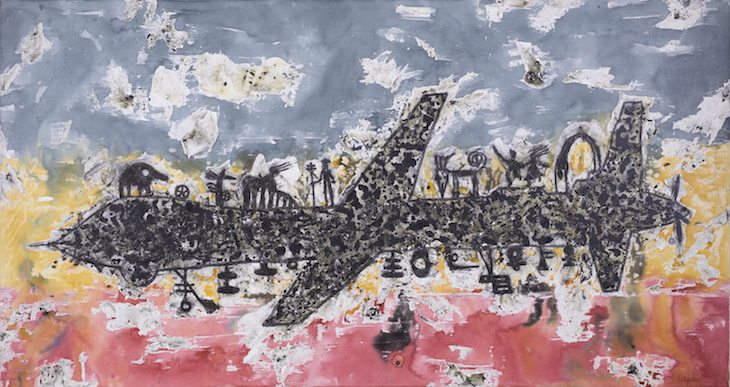 Nadim Karam @ Fine Art Society
Nadim Karam's large scale paintings touch on all aspects of life covering everything from toys to drones, in a block style that makes it look like he is patching his memories together on canvas. He also creates reflective works so as to embrace the viewer into his own personal history. An intimate exhibition. Until 19 May.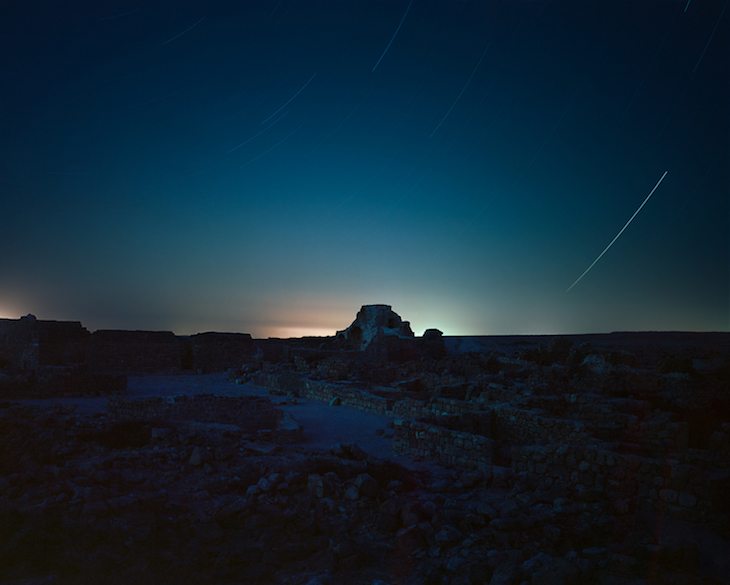 Elger Esser: Morgenland @ Parasol Unit
Rather than engaging in the politics of the region, photographer Elger Esser has captured the serene and scenic sides of Lebanon, Egypt and Israel in these washed out and calming photographs. Until 21 May.
Categories
Tags