Art critic Tabish Khan brings you the top art exhibitions to visit this week. Each one comes with a concise review to help you decide whether it's for you. All are closing soon and it's been expanded to seven exhibitions, because there are so many: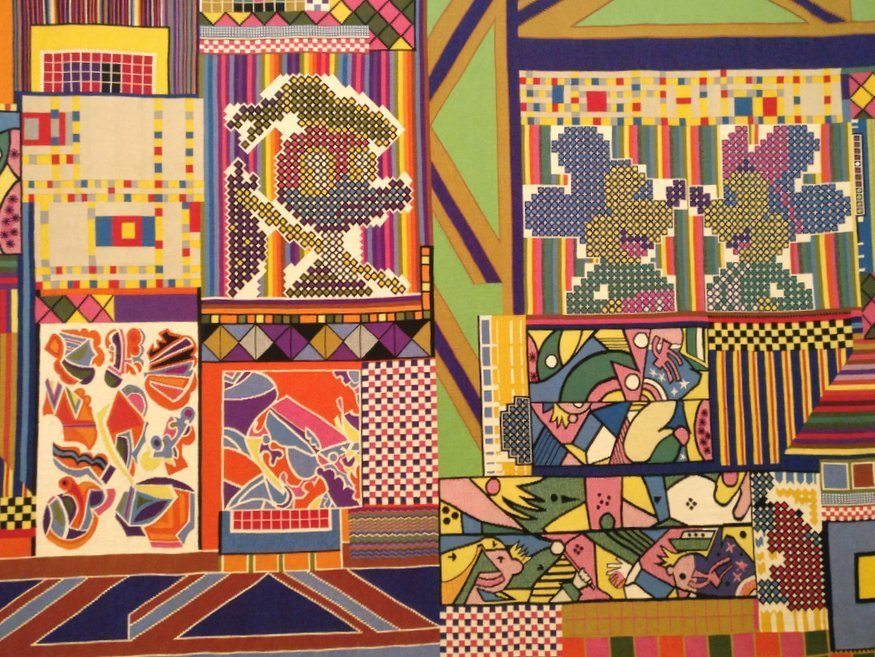 Eduardo Paolozzi @ Whitechapel gallery
This exhibition highlights how diverse an artist Paolozzi was. It's easy to see all his amazing sculpture around London and pigeon-hole him as a sculptor. But this show illustrated how he created such varying prints and even inspired a dress and music. Until 14 May.
Jo Brocklehurst: Nobodies and Somebodies @ House of Illustration
Bright mohawks and leather jackets aplenty. But these drawings capture a more tender side to punk culture exploring emotion through colourful illustrations. It's an insightful and visually stunning exhibition. Until 14 May.
George Rickey: Sculpture from the Estate @ Marlborough Fine Art
George Rickey's sculptures slowly flex, rotate and transform. Their slow moving grace had us transfixed. He was a contemporary of the more famous Alexander Calder, but his works are just as effective. Until 20 May.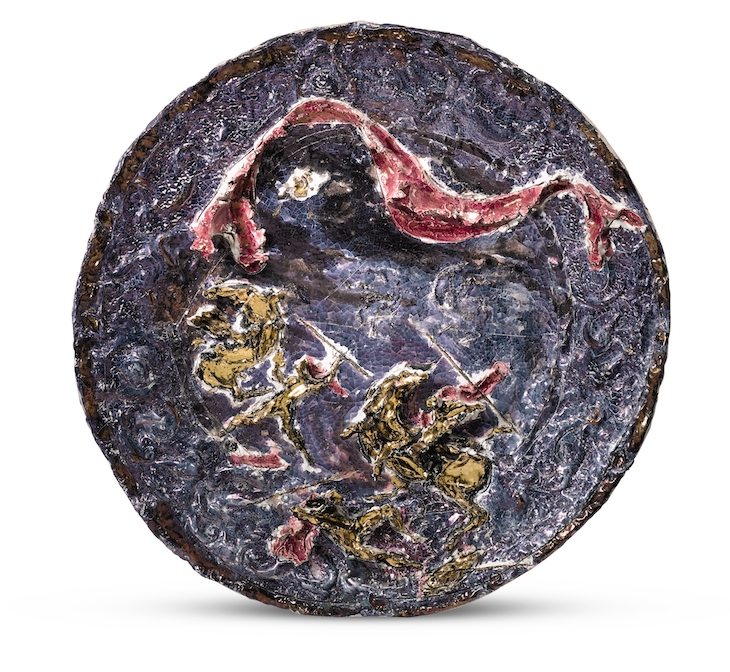 Lucio Fontana: Sculptor from the Earth to the Cosmo @ M&L Fine Art
Lucio Fontana is best known for his works where he slashes a plain canvas with a razor blade. But this show is all about sculpture, and the ceramic plate depicting riding warriors on horseback with spears in hand seems to spring from the plate. It's a truly stunning piece and the highlight of this small show. Until 12 May.
Fred Tomaselli @ White Cube Mason's Yard
Fred Tomaselli has taken newspaper headlines and modified the images in surreal ways. So a policeman spraying a protester now attacks him with coloured swirls. It's very current in today's world, though the works upstairs aren't as impressive. Until 13 May.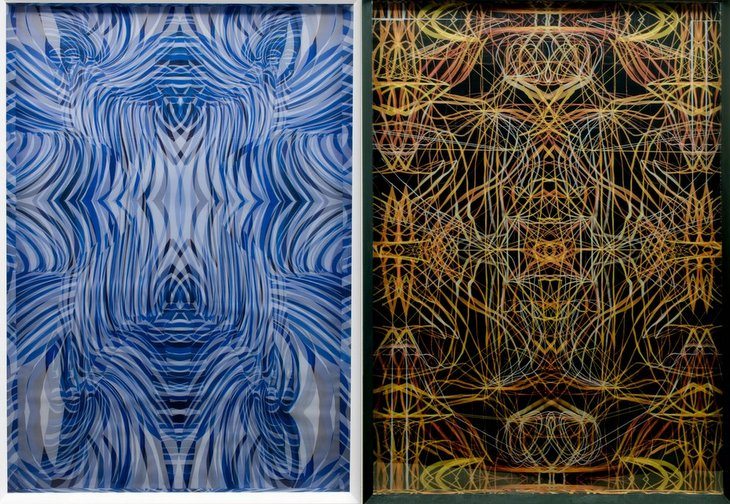 Maurizio Donzelli. Etcetera @ Cortesi Gallery
These works are constructed from layers and give the sense of an optical illusion as they play off our sense of depth perception. The effect is hypnotic and also a little unsettling. Until 16 May.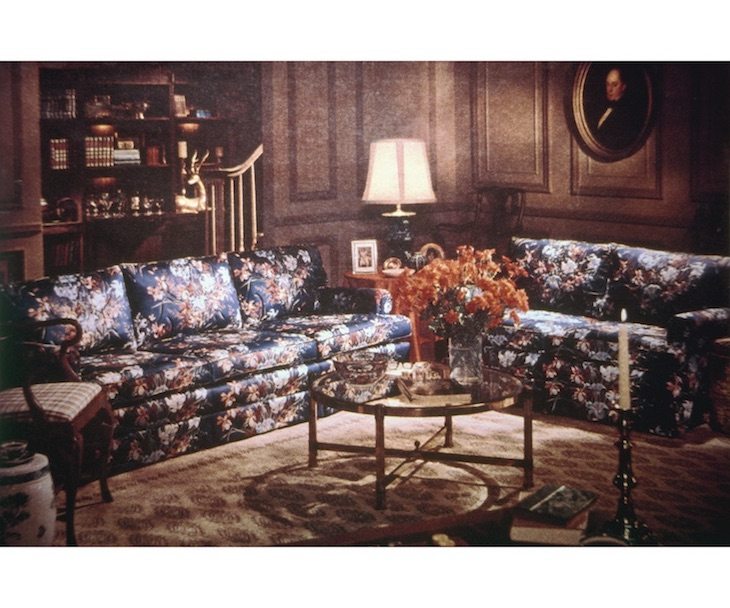 The Ends of Collage @ Luxembourg & Dayan
What is the role of collage in the world of fine art? This Mayfair gallery pulls together big names in this small show including the brilliant John Stezaker who cheekily collages very different photographs with surreal results. The exhibition is split across their London and New York galleries and while I don't usually like this inconvenient arrangement, the London show does stand on its own. Until 13 May.
Categories
Tags