There are lots of art events happening in London; talks, workshops, tours, discussions and many many more! To help you with the choice Jenny Judova from Art Map London has picked 'The Most Interesting Art Events' to see in London this week.
---
TUESDAY 18 APRIL
6:30 PM – 9:00 PM @ Julian Hartnoll Gallery, 37 Duke Street, St. James.s, London, SW1Y 6DF
Wojciech Antoni Sobczynski will present his recent sculptures and mixed media paintings, in which he develops relationship between materials and their configuration, whereby their inherent properties ascribe a new meaning.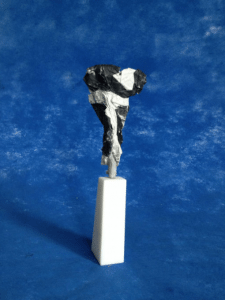 WEDNESDAY 19 APRIL
Preview: The Fleming-Wyfold Art Foundation presents New Scottish Artists
7:00 PM – 9:00 PM @ DRAF, 37 Camden High Street, London, NW1 7JE
New Scottish Artists presents artists graduating in 2016 from Duncan of Jordanstone College of Art and Design (Dundee), Edinburgh College of Art, Glasgow School of Art and Gray's School of Art (Aberdeen). Works by Camille Bernard, Kitty Hall, Clara Hastrup, Felix Carr, Laura Geiger and Frances Rokhlin.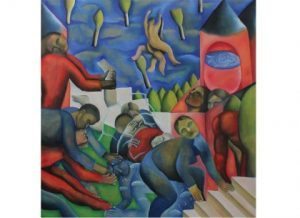 THURSDAY 20 APRIL
5:00 PM – 9:00 PM @ Somerset House, River Rooms, New Wing, London, WC2R 1LA
Beyond Telepathy presents an evening of new performances and transdisciplinary discussions investigating the potential of communication without a shared language yet urged on by an acute sense of codependence.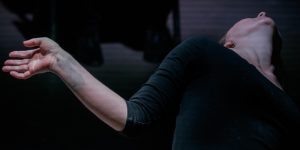 FRIDAY 21 APRIL
Panel discussion: Black art and activism
6:30 PM – 8:00 PM @ RA, Burlington House, Piccadilly, London, W1J 0BD
With race relations in the UK and the USA unresolved, what is the potential agency of art in challenging racial prejudice? Could art provide an alternative to protest movements like Black Lives Matter?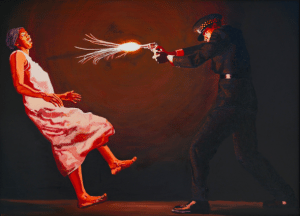 SATURDAY 22 APRIL
Symposium: Beyond the White Cube
2:00 PM – 6:00 PM @ Freud Museum London, 12 Maresfield Gardens, London, NW3 5SU
This half-day symposium uses Paul Coldwell's current exhibition at the Freud Museum, Temporarily Accessioned: Freud's Coat Revisited as a starting point to explore artistic interventions inside and outside the Freud Museum.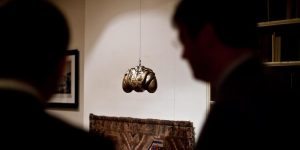 Categories
Tags