Art critic Tabish Khan brings you the top art exhibitions to visit this week. Each one comes with a concise review to help you decide whether it's for you. All are closing soon and this week it's been expanded to six exhibitions:
Gavin Turk: Who what when where how and why @ Newport Street Gallery
A lesson in how to fake it until you make it. Gavin Turk's graduation work of a blue plaque dedicated to himself is here. Plus fake Hello magazine covers and a perpetually spinning razor blade. Turk's manifest manipulation of objects makes them the perfect artworks for a world of alternate facts and fake news. Until 26 March.
Australia's Impressionists @ The National Gallery, Sunley Room
This is Impressionism but not in the recognisable form of flowers, sunsets and greenery that we saw from European painters. This is Impressionism in the dry arid climate and wide oceans of Australia – a refreshing take on a familiar genre. Until 26 March.
Lithuanian Art @ D-Contemporary
The Mayfair gallery is showing 10 Lithuanian artists. The clear highlight is the daily performance of Monika Dirsyte every afternoon. She beckons you to step into a metal cylinder and then declares her love for you; getting upset when you leave. It's discomforting yet spellbinding. Until 24 March.
Roberta Moore Contemporary presents Amalie Russell: Measures in Motion @ The Foundry Gallery
Abstract painter Russell's work has moved on a lot since I last saw it two years ago. There is fantastic detail only visible when viewed up close. Works that get better with longer viewing. Until 23 March.
Sara le Roy: 3D tales the disenchanted forest @ Forman's Smokehouse Gallery
Dutch artist le Roy creates artworks that only come to life when viewed through 3D glasses. The subject matter is fairytales with a dark edge — a snarling wolf and a girl alone in an asylum are two of the most memorable scenes. Until 23 March.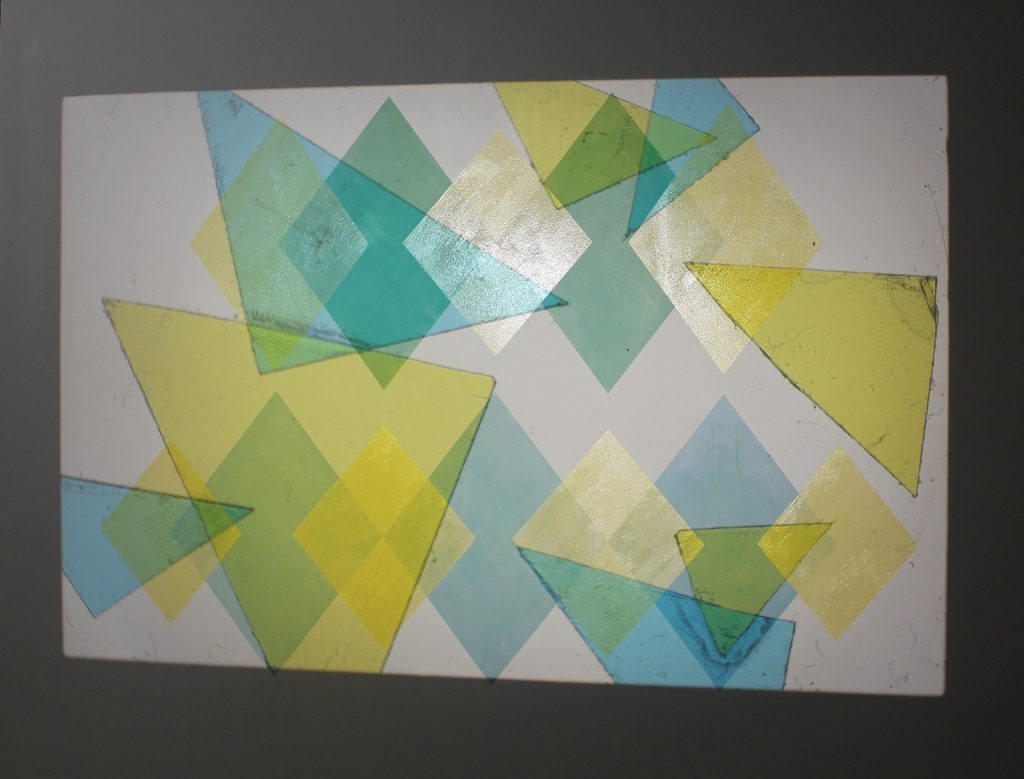 Shaping the Void II @ Tannery Arts
This little space behind the Drawing Room in Bermondsey plays host to a group show of emerging artists. It's a diverse mix from the projected abstract work of Fiona Grady to an inflated sculpture. Until 31 March.
All images courtesy respective artists and galleries. Gavin Turk image copyright Prudence Cumming Associates. National Gallery image copyright AGNSW.
Categories
Tags