Ask most British and American art fans if they've been to Holland in the past year and answer is likely to be a no. Unless perhaps they are that rarest of breeds, the superwealthy collector, in which case it's almost certainly a yes, as they will have visited Maastricht's annual TEFAF fair. The fair has a reputation for being the most exclusive of its type and whilst the sheer number of private jets landing at this small Dutch town suggest this is likely true, at FAD we think it does the fair a disservice. Because what TEFAF really is, is a modern day cabinet of curiosities, albeit on an epic scale.
If it's exclusive, well that's because the age and craftsmanship of the wares on sale make them uniquely valuable. See that picture over there? The one the King of Spain commissioned in the 15th century? You can't see which one I mean? It's the one next to the bejewelled clockwork potato commissioned by a Russian Tsar (as some kind of probably terrible joke we have to hope). No? It's just along from the jewelled ladybird earrings owned by a Hollywood star of the silent screen, by the 2000 year old Chinese funeral statues. You perhaps get the drift. It's a very large, very eccentric mix of items, all of which are of museum quality and vetted for authenticity and quality by the world's leading authorities on their categories.
If access to funds frees you to pursue whatever interests you, then TEFAF is the place where the secret eclecticism of the 1% is as much on display as the exhibits themselves. 12th century broad swords, illuminated manuscripts, 16th century astrolabes and Victorian funerary jewellery, the Maastricht show caters to the most niche of tastes, making it a joy to explore with a curious mind and a roving eye. We at FAD are well equipped with both, and as the fair opened this week we laced up our most comfortable trainers and set out to explore. We've gathered some of our favourite finds below.
1.The suggestive pickle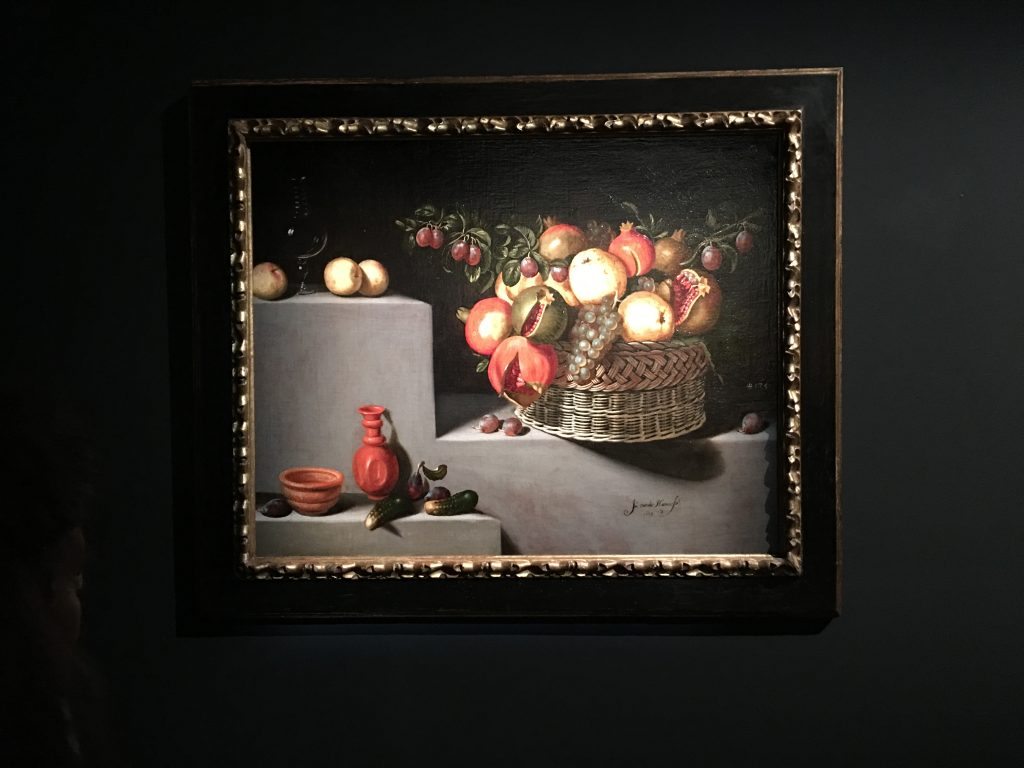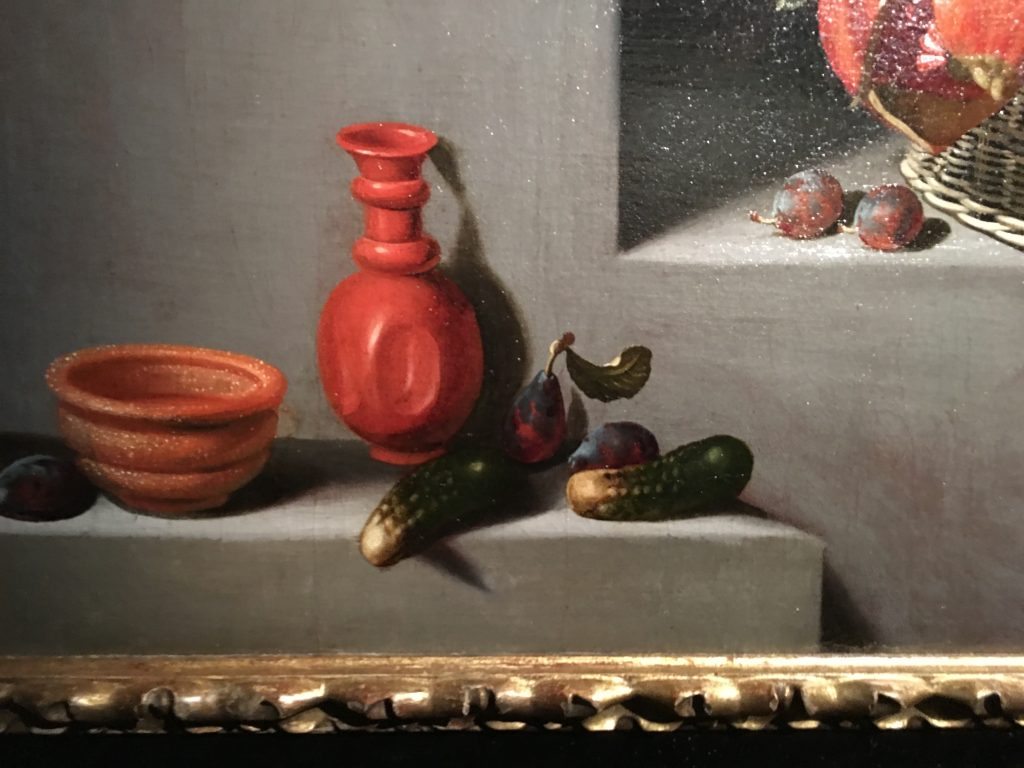 Still life with a basket and plates of fruit, 1629 Juan van der Hamn y Leon Colnaghi Gallery
www.colnaghi.com
This isn't really called the suggestive pickle, sadly. In fact it's a virtuoso example of Dutch still life painting, with spilling pomegranate seeds, ripe plums, squeezable peaches and firm pickles not being at all suggestive. Gosh no. If you look past the snarf snarf element and check out the play of light and painterly skill it's easy enough to see why this painting had sold within minutes of the fair opening.
2.The golden peacock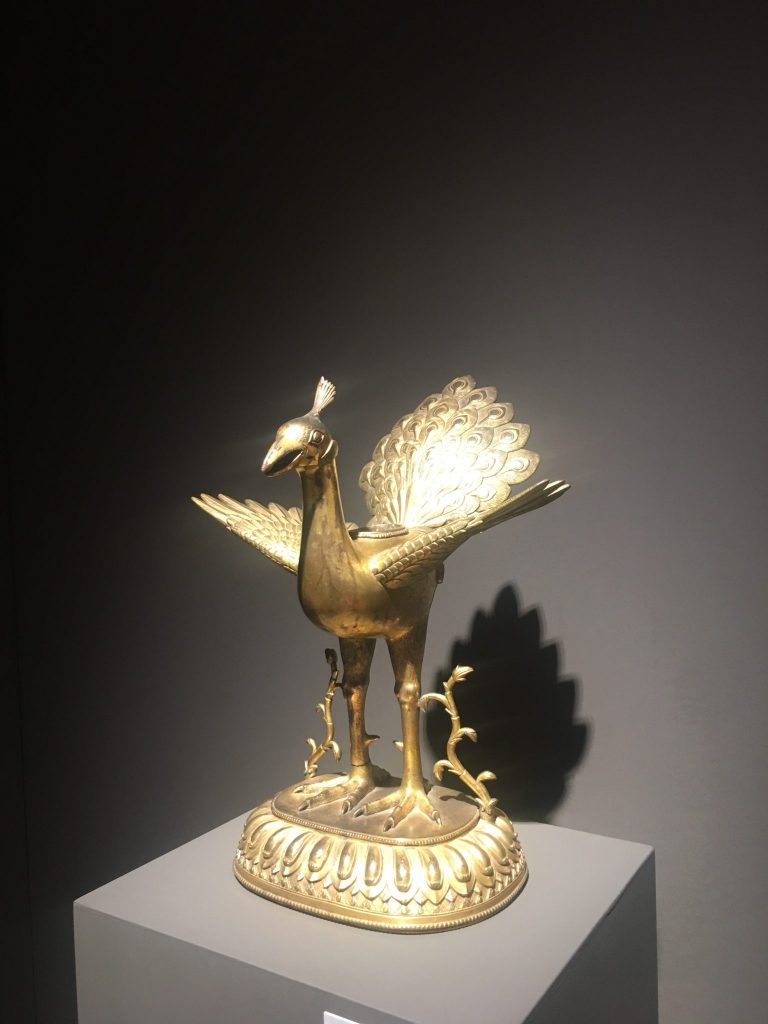 Peacock Vahana Tibeto-Chinese 15th century Marcel Nies Gallery
www.asianart.com
This very glorious bird is a representation of a Vahana, the animal vehicle of a Hindu god, sometimes literally ridden on, and sometimes just associated with as a kind of holy plus one. The peacock is specifically associated with Krishna, and this statue dates from 15th century Tibet.
3.Possibly dirty Gerti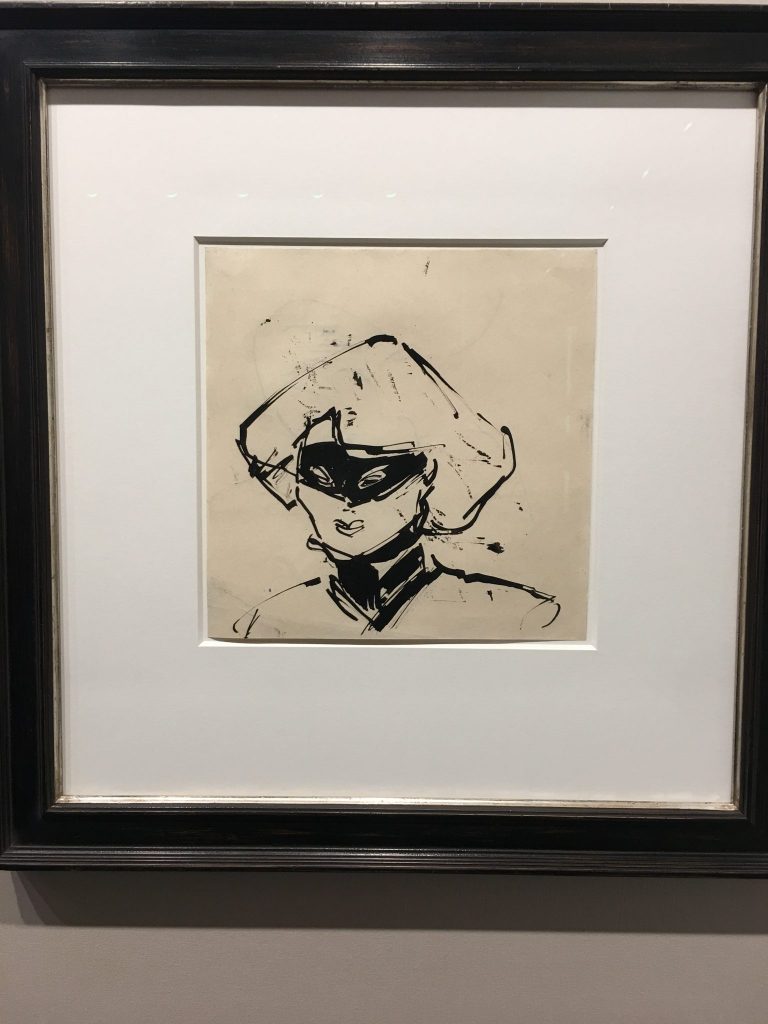 Gerti mit Maske, ca.1910
Ernst Ludwig Kirchner
Galerie Utermann
www.galerieutermann.de
Gerti mit Maske certainly opens up a lot of questions. Was Gerti a prototypical batgirl, a dominatrix, a bank robber, or just an early advocate of privacy measures? Was she even real? Whichever, she appears firmly in control in this bravura pen and ink piece from 1910.
4.Winston Churchill being thwarted
Winston Churchill, 1954 Graham Sutherland, OM Christopher Kingzett Fine Art
www.christopherkingzett.com
When Graham Sutherland showed Churchill the painting for which this chalk and pencil sketch was developed, Churchill praised his work publicly, then had the piece, which he hated with a passion, destroyed. This pencil sketch slipped through the clean-up operation and retains more than a little charm as a result of being the one that got away.
5. Pagan China's Animalistic Past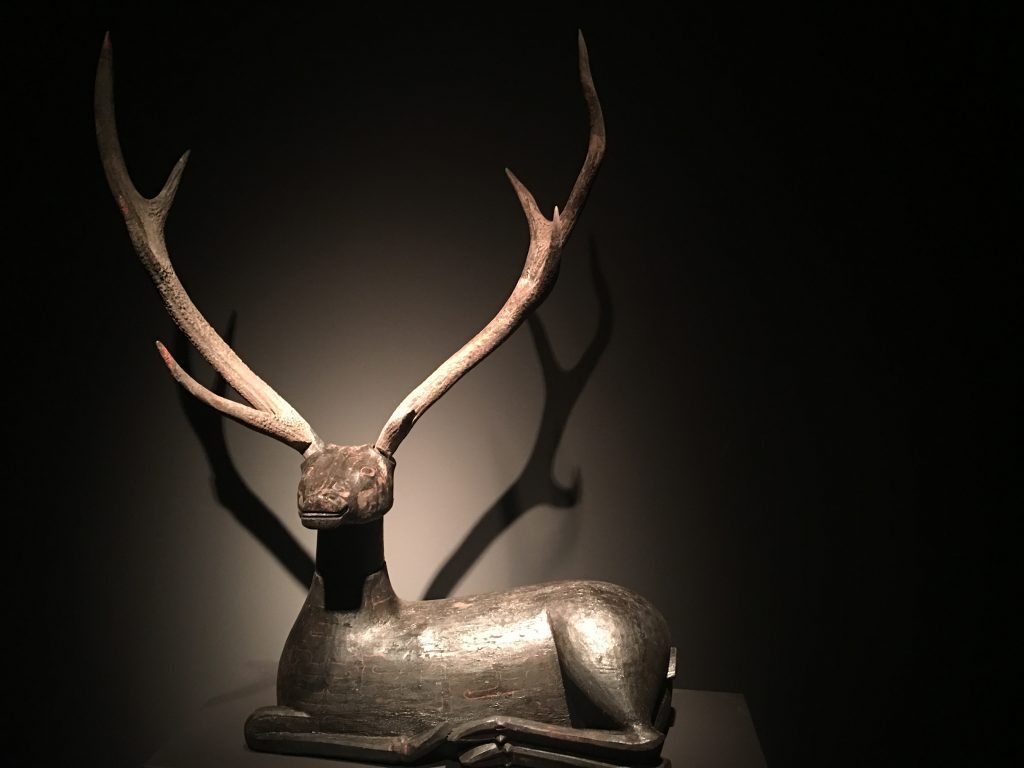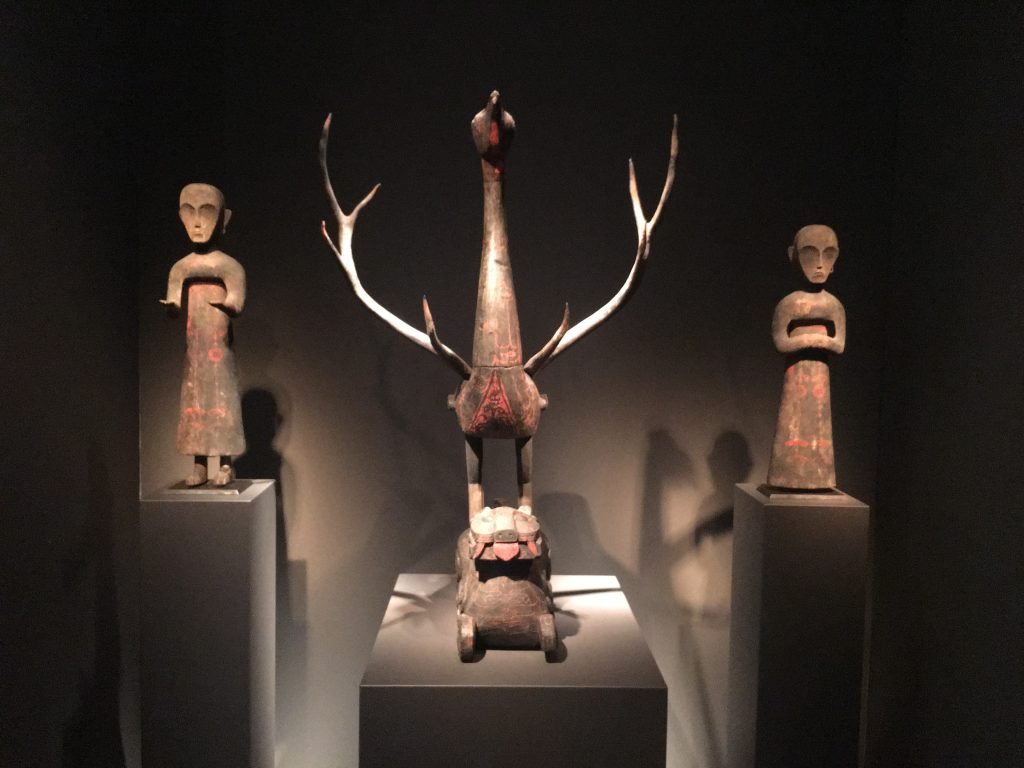 Deer – wood – China – 4th – 3rd century BC
Funerary statues – China – 4th – 3rd century BC
Galerie Jacques Barrère
www.artasie.com
These extraordinary pieces are more than 2500 years old and had been preserved by the wet conditions in the tomb in which they were found. They date back to the Chu dynasty, before the age of Confucius, and show the animalist, pagan nature, as well as the great creativity and craftsmanship of this wealthy nation.
6.African woman holding a clock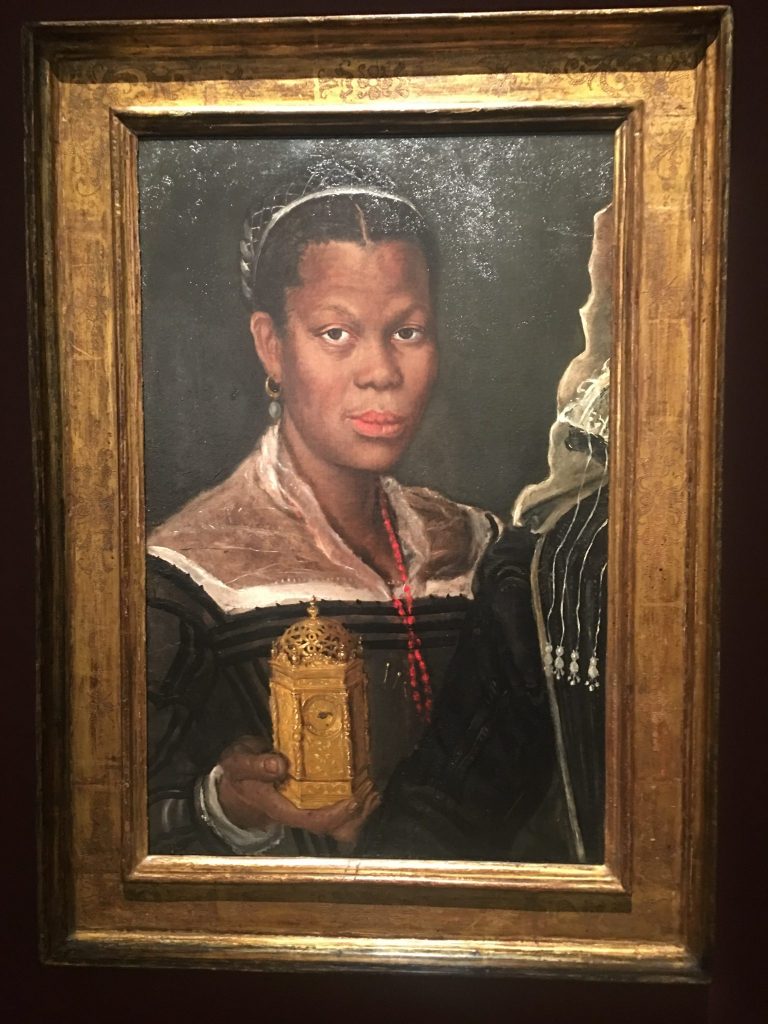 Portrait of an African woman holding a clock, c. 1583/85
Attributed to Annibale Carracci
Tomasso Brothers Fine Art
www.tomassobrothers.co.uk
Within 30 years of this picture being painted the picture had been sliced and diced, and the owner of the arm behind which this woman stands remains unknown, defeating attempts to contexturalise the role of the subject. Clocks often symbolised great wealth, whilst the coral necklace she wears was a visual shorthand at the time for Africa.
7.Reading woman
Lucie Esnault reading a book, ca. 1900-1905
Jacques Emile Blanche Stair Sainty
www.stairsainty.com
The stillness and absorption of the young woman in this picture is the result of years of practice as the artist's model. The artist, a young man immersed in the high society of Paris at the time, had been painting her since she was a young child.
8.Baked Alaska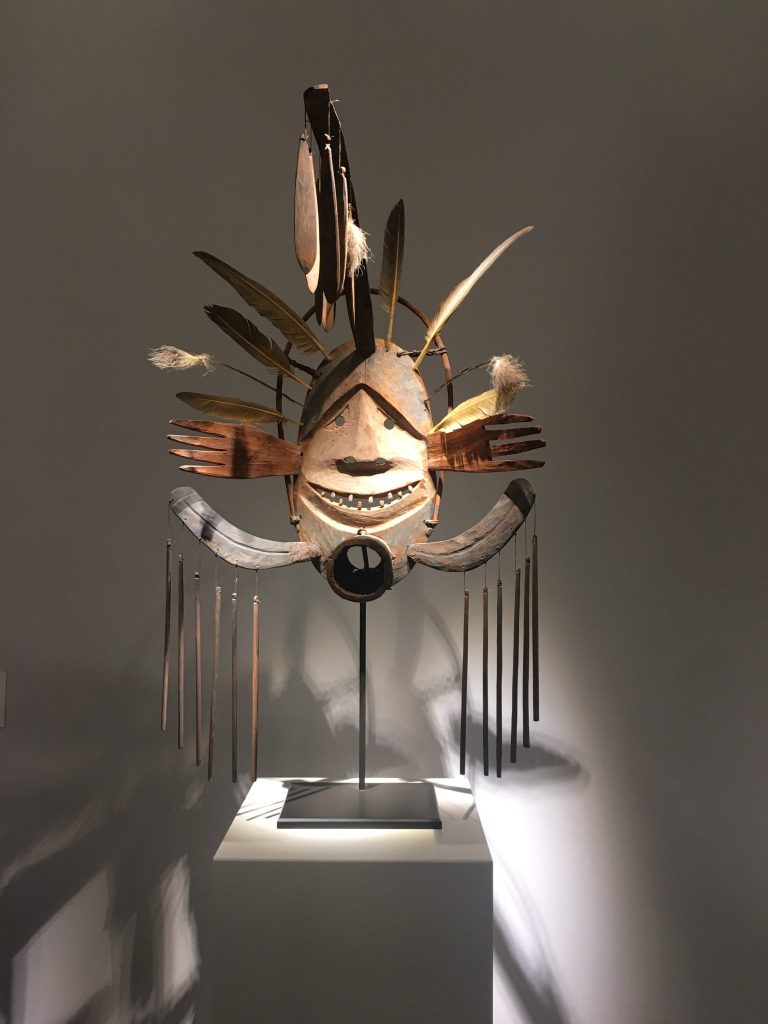 Complex Mask, Yup'ik, Village of Napaskiak, Kuskokwim Region, Alaska, ca. 1890-1905
Donald Ellis Gallery
www.donaldellisgallery.com
Art used in ritual is hard to read without an ethnographic understanding of the cultural context in which it was used, but there's something so full of energy and creative life about this mask, which has had its lost feathers restored, that it engages the attention of the most uninitiated viewer, and encourages investigation and understanding of its origins.
About Mark Westall