There are lots of art events happening in London; talks, workshops, tours, discussions and many many more! To help you with the choice Jenny Judova from Art Map London has picked 'The Most Interesting Art Events ' to see in London this week.
TUESDAY 14 FEBRUARY 
Artist talk: 2s, 3s & 4s by Natsko Seki
6:00 PM – 8:00 PM @ Daiwa Anglo-Japanese Foundation, 13-14 Cornwall Terrace ( Outer Circle), London, NW1 4QP
2s, 3s & 4s is the first London solo exhibition of Natsko Seki, an established freelance illustrator known for her bright and playful style, which she often employs for travel-related illustrations and children's books.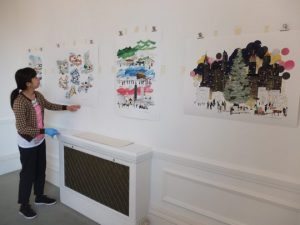 THURSDAY 16 FEBRUARY
Preview: Part I: Street Semiotics
6:30 PM – 8:30 PM @ CHARLIE SMITH LONDON, 336 Old St, 2nd Floor, Shoreditch, London EC1V 9DR
Florian Heinke, Sam Jackson, Kate Lyddon, Hugh Mendes, Alex Gene Morrison, Mitra Saboury, Hendrik Zimmer
CHARLIE SMITH LONDON introduces the first in a trilogy of interconnected exhibitions. The first includes artists who draw on the city to inform their work.
Street Semiotics includes British, German and American artists working in painting, video and sculptural installation who engage with the city environment, from street culture to its physicality to its populous.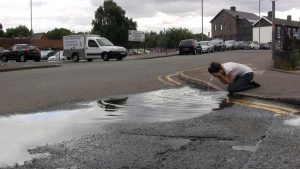 FRIDAY 17 FEBRUARY
Preview: A RETURN TO OLD CERTAINTIES
6:00 PM – 9:00 PM @ Lubomirov / Angus-Hughes, 26 Lower Clapton Rd, London, E5 0PD
Mark Woods produces highly elaborated artefacts that blur the boundaries between high-end jewellery and fine art, between items from a cabinet of curiosities and luxurious objects of desire. As unnerving as evocative, the viewer is confronted with exquisite beauty, sophisticated craftsmanship and the awakening of unexpected emotions. That is the power of Woods' works: an invitation to step out from our comfort zone and confront human desires.
SATURDAY 18 FEBRUARY
Symposium: Art is Not a Commodity
11:00 AM – 5:00 PM @ Institute of Contemporary Arts London, The Mall, London, SW1Y 5AH
This symposium examines the idea that art is not a standard commodity through the theories and practices of economic exceptionalism discussed in Dave Beech's book Art and Value (Brill 2015).
The speakers set out to test the proposition that coherent distinctions can be drawn between the economically exceptional and the economically standard. Using these distinctions, we aim to unpack urgent issues around the economic context of art, including unpaid internships, payment of artists, public funding of arts, 'value engineering' practices, the economics art education, and the facts of the art market.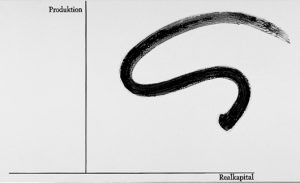 Categories
Tags