This is Luiz Zerbini's first exhibition with Stephen Friedman Gallery.
Zerbini began his career as a figurative painter, finding lasting inspiration in the Brazilian landscape. He then developed a body of more abstract works. These refine and transform the patterns of windows in iconic structures, such as the Oscar Niemeyer Copan building, into paintings of pure geometry that radiate with energy. This was an intentional move towards optical illusion. The surface of 'Double' unfolds like origami and 'Flare' and 'Compasso' use a square grid to create a mesmerising series of circles, half circles and overlapping circles. The latter is Zerbini's newest investigation into the possibilities of the grid. In 'Bambu Amarelo' the geometric waves are punctuated by stems of bamboo. By juxtaposing styles and techniques, organic and geometric patterns, fields of light and shadow, Zerbini creates optical effects that beckon contemplation.
The show is comprised of large scale abstract and figurative paintings and slide collages for which he is known. The artist draws visual references from what he sees around him, borrowing from Brazilian cityscapes, lush gardens, art history and pop culture to produce his work.
Luiz Zerbini Stephen Friedman gallery 8th February 2017 – 10th March 2017 Private View: Tuesday 7 February 6-8pm www.stephenfriedman.com
About The Artist
Luiz Zerbini was born in São Paulo in 1959 and lives and works in Rio de Janeiro, Brazil. In 1982 he graduated in Fine Arts from Fundação Armando Alvares Penteado in São Paulo. At an early age he studied painting with José Van Acker and later studied photography with Carlos Moreira and watercolour with Dudi Maia Rosa. Zerbini has recently been the subject of major mid-career surveys at Casa Daros, Rio de Janeiro (2014); Instituto Inhotim, Minas Gerais (2013); and Museu de Arte Moderna do Rio de Janeiro (2012).
He has exhibited in galleries and museums across Brazil and the world and has represented Brazil at notable Biennales including the São Paulo Biennial (2010 and 1987); Bienal do Mercosul (2001); Bienal de La Habana (2000); and the Bienal Internacional de Cuenca (1996). Chelpa Ferro were participants of the São Paulo Biennial in 2002 and 2004, and the Venice Biennale in 2005.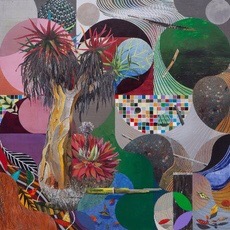 Categories
Tags