There are lots of art events happening in London; talks, workshops, tours, discussions and many many more! To help you with the choice Jenny Judova from Art Map London has picked 'The Most Interesting Art Events ' to see in London this week.
---
TUESDAY 24 JANUARY
Preview: #68 Kit Poulson: Mutter
6:00 PM – 8:30 PM @ CHELSEA space, Chelsea College of Arts, 16 John Islip Street, London, SW1P 4JU
CHELSEA space is pleased to announce the first exhibition in 2017 will be with the artist and writer Kit Poulson, who is a library residency artist during 2016/17 through a collaborative new commission platform initiated by Book Works with Chelsea College of Arts Library and CHELSEA space.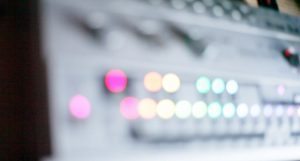 WEDNESDAY 25 JANUARY
Preview: Jamie Crewe 'Female Executioner'
6:30 PM – 8:30 PM @ Gasworks, 155 Vauxhall Street, London, SE11 5RH
A solo exhibition of newly commissioned video, print and sculpture by Glasgow-based artist Jamie Crewe. Focusing on French writer Rachilde's controversial 1884 novel Monsieur Venus, the exhibition explores what happens when a queer, transfeminine artist tries to rehabilitate an historical work of fiction which seems to offer them ancestry.
THURSDAY 26 JANUARY
6:00 PM – 8:00 PM @ Ronchini Gallery, 22 Dering Street, London, W1S 1AN
Ronchini Gallery is proud to present the first UK solo exhibition of new works by French artist Elvire Bonduelle. This exhibition features a series of works following on from her curatorial project Waiting Room, which focuses on the experience of contemplation and a critique of how we interact with art in typical gallery spaces.
FRIDAY 27 JANUARY
Preview: Candida Powell-Williams' The Vernacular History of the Golden Rhubarb'
6:00 PM – 9:00 PM @ Bosse & Baum, 133 Copeland Road, SE15 3SN
Bosse & Baum are pleased to present Candida Powell-Williams' The Vernacular History of the Golden Rhubarb, the artist's second solo exhibition at the gallery. This immersive installation of sculpture, performance and moving image explores the fetishism of anthropological objects. The artist theatrically transforms the gallery space, conjuring up the constructs of a refashioned archaeological site or museum, which serves as a platform for live events and participatory experiences.
Categories
Tags