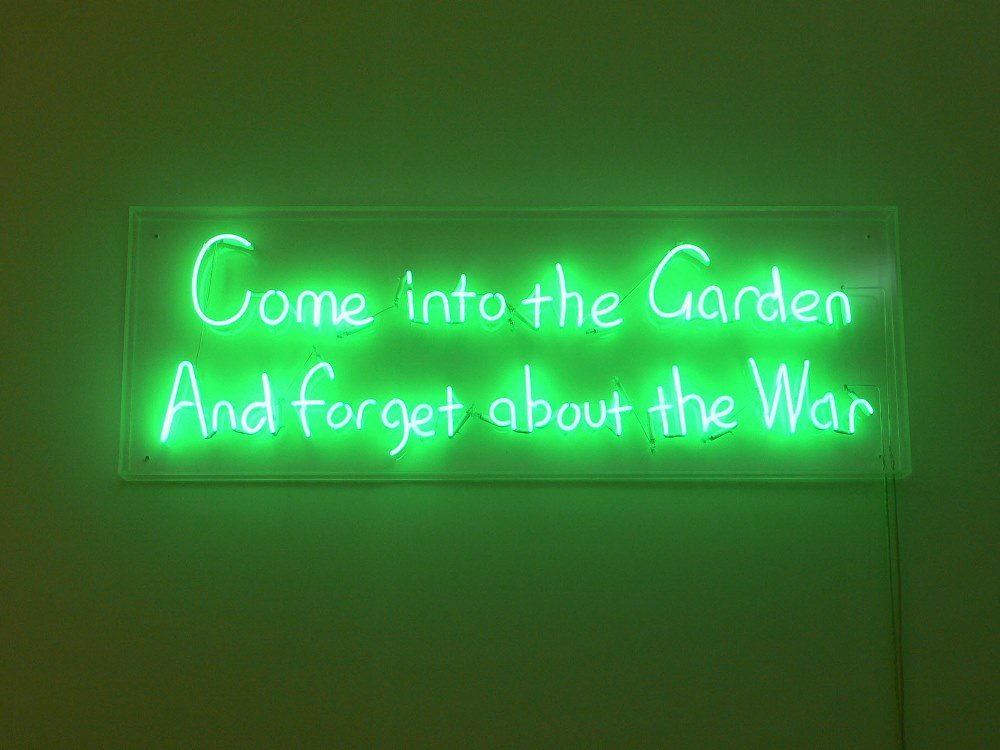 Golden Thread Gallery, Graham Fagen, War-Garden…-Tubby), 2007.
This year Art Projects 'Dialogues' at London Art Fair has been curated by Miguel Amado and consists of a series of five collaborations between galleries intended to encourage new forms of presentation and foster relationships on a global scale. Participating galleries include Parasol Unit (London), LLE (Cardiff), Carlos Carvalho Arte Contemporânea (Lisbon) and First Floor Gallery (Harare, Zimbabwe).
Below Miguel gives us an insights into his background and the project.
Could you tell us a bit about yourself and how you ended up curating Dialogues for Art Projects at London Art Fair?
I am the senior curator at Middlesbrough Institute of Modern Art. I work with the director and colleagues in establishing the organisation's vision, programme, strategic planning and operations. I curate exhibitions, study the collection, present the collection and contribute to its growth through acquisitions, commission artists, organise events (from seminars to film screenings), and lead community-oriented initiatives.
Before that I worked for Tate St Ives in England, and before that I lived and worked in Barcelona, New York and Lisbon. Highlights of my past work include curating the Portuguese Pavilion at the 2013 Venice Biennale and a project at Frieze Projects at Frieze London in 2009. I graduated in Curating Contemporary Art from the Royal College of Art in London and currently attend the MRes Curatorial/Knowledge at Goldsmiths, University of London.
I am focused on art that is experimental in nature, in particular Western postminimalist practices as well as current trends in non-Western practices. My vision is informed by the 'geographical turn', a look at 'art from elsewhere'. This means considering the unconscious biases inherent in curating, and attempting to overcome the canon by excavating 'invisible' outputs: non-Western, female, outsider, and so on. I promote the intertwining of curatorial and all other areas, forging a single entity that holistically conceives and executes a programme.
I was invited by Sarah Monk, director of the London Art Fair, to curate the 'Dialogues' section. She became aware of my practice through Peter Richards, the director of Golden Thread Gallery in Belfast, with whom I collaborated in the past. In addition, she was interested in my work in Middlesbrough. There, we are trying to be useful, operating in society and repurposing art as a tool for change. This methodology is increasingly relevant in a world characterised by inequality and injustice, where the winds of nationalism are blowing ever stronger, and provincialism dominates.
I confess that I was reluctant at first, given the excellent quality of past editions of this section, put together by colleagues with significant practices, and because I rarely work for the private sector. But I decided to embrace the challenge to bring to the fair context some of my politics, ideals and commitments, and thus introduce a bit of unorthodoxy amid the mainstream.

Carvalho Arte Contemporânea, Noé Sendas,
How did you choose the galleries? And how did you decide how to partner them?
My original brief was to look for innovative work that addresses the issues of our times, and encourage presentations in dialogue, with a connection between each gallery, both physically and thematically. Given my pool of international contacts, I began approaching galleries that would represent the diverse global art scene that exists today, focusing on southern Europe, Africa, Latin America and Asia.
I secured more galleries than necessary, and then started searching for their counterparts in the UK. This second stage proved to be more complex, because I wanted to bring together a majority of galleries from the regions. Ultimately I manage to put together a group that shows the powerful work artists are making not only in London but elsewhere.
Some galleries presented joint proposals, so their pairing was a given from the beginning. Other partnerships were based on the projects of each gallery or the practice of the artist or artists they wanted to showcase: in one case, artists from the same generation working in similar media and themes; in another case, galleries featuring mostly painting by various artists; in another, galleries exploring issues of identity and subalternity; in another, artists looking at conflict and history.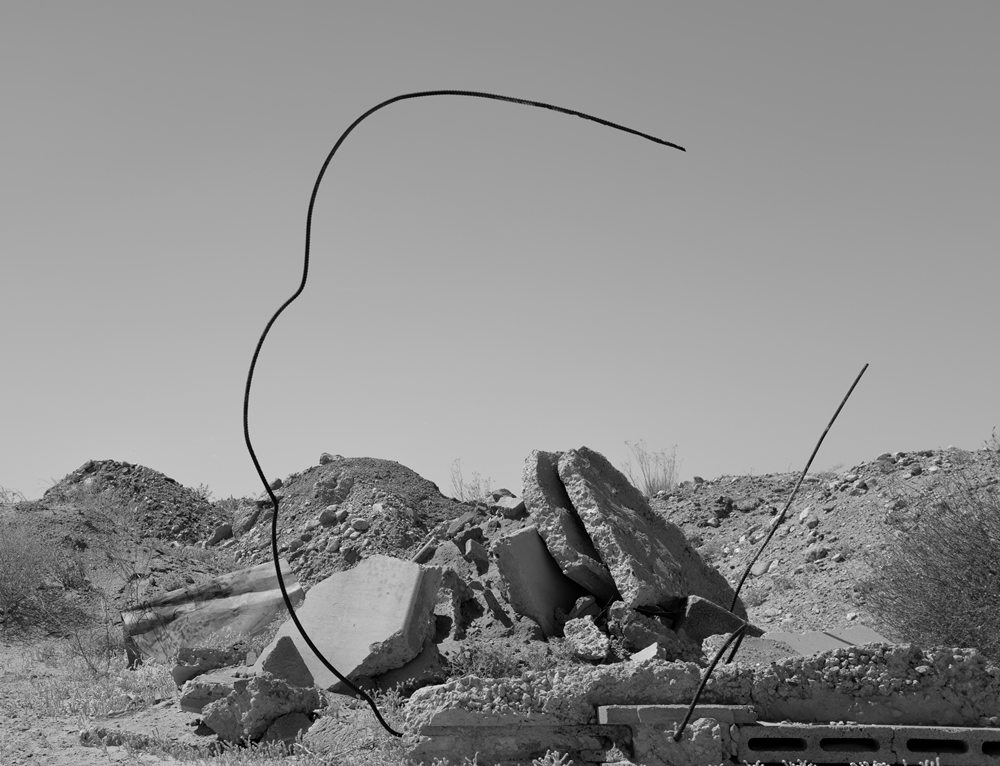 IMT Gallery, Dallas Seitz, Accidental Sculpture
How are the collaborations coming along? And have you seen any general themes?
They are cooperating and organizing presentations that are fluid and relate to each other, but most galleries still needed their own space, and thus the stands also operate autonomously. I considered the 'Dialogues' more as a concept than a joint display, and the intertwining of the galleries is thus more a curatorial endeavour than a commercial one.
Revisiting the past to address the present and examining issues that one faces every day emerged as a common thread. The migratory condition, urban subculture, the effects of war, and economic exploitation are themes that emerge in some of the presentations. Other galleries explore more formal topics, from the paradoxical significance of materiality in the digital age to questions of representation and collective memory.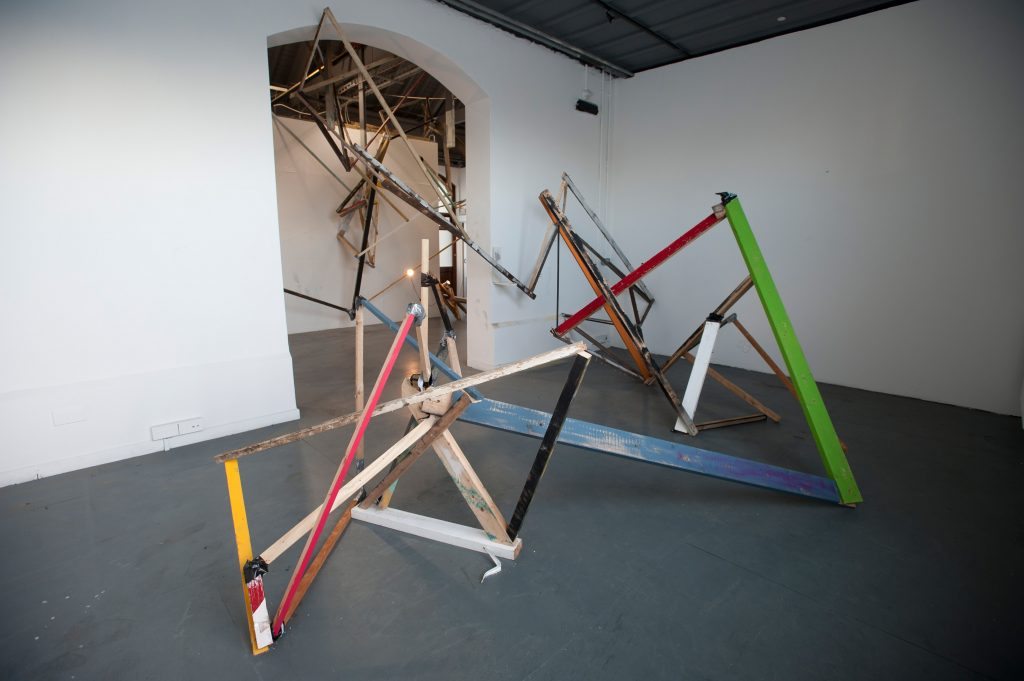 London Art Fair runs until Sunday 22nd January Business Design Centre 52 Upper Street
London N1 0QH www.londonartfair.co.uk
What is Stranger Collaborations at London Art Fair?
Categories
Tags